Award Winning Bee Box from Nurturing Nature
Addressing The Decline Of Bees Through Innovation
Nurturing Nature Ltd was established in 2000 by George Pilkington, who successfully integrates being an ecologist, environmental educationist, researcher and inventor. After years of painstaking wild bumblebee and solitary bee observations and experiments, George has created the award-winning Nurturing Nature Bumblebee Nest Box and Solitary Bee Observation Nest Box.
In light of the dramatic decline in wild bee populations, George has concentrated on researching the behaviour of bumblebees and in particular, Red Mason bees, to gain insights into increasing the wild bee populations in his garden and the wider countryside. George's intentions to address this decline have led to the delivery of inspiring presentations to a wide range of professional audiences and the public alike, using his organic garden and its wildlife as a case study.
George has also developed innovative practical and educational bee boxes. As a result of their scientific value and quality of workmanship, these wild bee boxes have been widely distributed throughout the world. Nurturing Nature Ltd. hopes that the information on their website, their presentations and their output of wild bee boxes are contributing to educating people and arresting the global decline of wild bee populations.
Clients and customers include Kew Gardens, RSPB, RHS Harlow Carr, Chester Zoo, National Trust, Wildlife Trusts, London School of Economics, Environment Agency, Co-op Bank, BBC Springwatch, Universities, researchers, schools, gardeners, Merseyside and Cheshire Fire Brigade, honey beekeeping groups and more!
The Gift!
George is kindly offering one of his amazing bee nesting boxes as a gift to one new member, if you join the Soil Association today. Take a look at what you could receive here: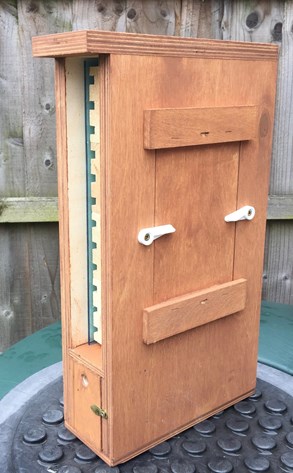 Join now and not only will you be supporting our precious pollinators, but you will also be in with a chance of receiving this great gift.
Top Tips For Saving Pollinators
Membership benefits

Regular updates on how you're helping protect our natural world, our precious pollinators and wildlife and feed everyone better food
Special offers from growers, producers, shops and online retailers
Top tips on how you can help our wildlife and environment, and how to live an organic lifestyle on a budget through our member e-newsletter and magazine
Exclusive invitations to Soil Association member events