Share your views
Brexit: The future of food and farming
Whatever our personal view on the result of the EU Referendum, we must now put aside our distress or delight and work fast and well to play our part in shaping the future of food and farming.
We already have an incredible mess on our hands, with far too many people unable to afford or access the good food they need to be healthy, while we race towards irreversible climate change, a monumental biodiversity crash, degraded soils, farmers under huge financial pressure and a looming human health crisis as antibiotic resistance increases. Our runaway food system is threatening all we hold dear.
Now we have the opportunity to put all this right. We can go to our newly appointed politicians, arm in arm with our partners and supporters, and demand change. We must ask for a farming policy that puts our nation's health at its heart, that feeds people so well that the NHS is less burdened. The billions of pounds we currently spend in farming subsidies could be used to ensure pesticide free, high animal welfare, nutritious, delicious and local food for all, to incentivise farmers to produce the crops we need, while revitalising soils and enhancing our countryside.
If the last few months have taught the world anything, it might be that so many people live in fear for their job and housing prospects, fear that their loved ones may lose out in the health care lottery, and feel the inequity between the 'haves' and the 'have nots'. We cannot solve all these problems, but we can make sure that food plays its role in bringing us around a common table, in nurturing and healing, in providing a contact with nature that many have never experienced. Food is at the heart of civilisation and we must do all we can to ensure its importance is not forgotten in the negotiations to come.
Your views are so important to us. As we start reshaping our policy work on food and farming post-Brexit, we would like to know what you are most concerned about.
Best wishes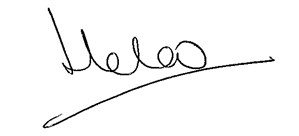 Helen Browning
Chief Executive
Tell us what you think
Views will be used by the Soil Association to inform ideas about food and farming policy, individual comments will not be shared externally or with a third party.  We will publish an overview of results.  Read more on our privacy policy here.