Nominate Your Organic Hero

Vote For An Organic Ambassador
Cast a vote for your favourite organic ambassador 

Brand new for this year's BOOM (Best of Organic Market) Awards is our Organic Ambassador category, recognising those working to grow the organic movement, in areas ranging from food, to fashion and farming, championing organic as a solution to the climate crisis.
From community heroes to outspoken advocates, there are countless individuals who have made this movement what it is today.
Our shortlist features those we see working tirelessly to tell the story of organic as part of the solution for taking care of ourselves, nature and the planet.
Read their profiles below to learn more about each shortlisted ambassador, and cast your vote using the form at the bottom of this page.
Tick the box after casting your vote to be entered into a prize draw to win a selection of organic goodies, courtesy of this award category's sponsors, Yeo Valley! Read our full competition terms and conditions.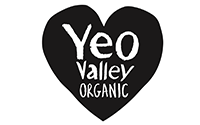 Vote for your chosen Organic Ambassador