Soil
Our lives depend on soil, the top few inches of our planet. It is home to a quarter of all known species on planet Earth and holds the water and nutrients that plants need to grow, feeding us and future generations.Yet our runaway food system is pushing it to the limit.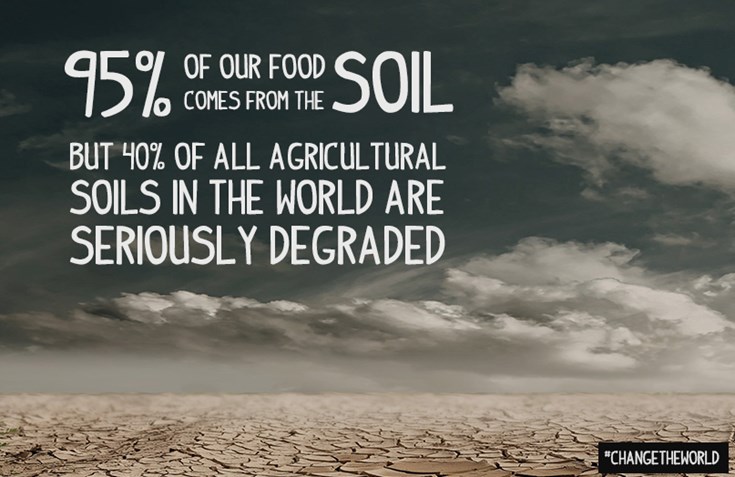 The ground beneath our feet is crumbling. Our soils need more organic matter, the dark compost-like part of the soil made from those species and their remnants. In the UK we want to see it increase by at least 20%, on average, over the next 20 years. This builds a foundation for wildlife as so many food chains start in the soil, cushions our food supply against droughts and floods, and locks up as much greenhouse gas as taking nearly a million cars off the road.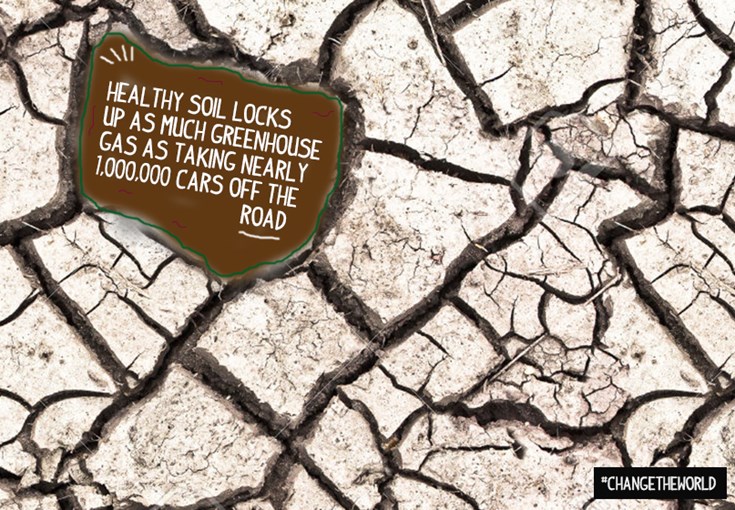 To achieve this, most farmers need longer, more diverse crop rotations, and to keep their soil covered with plants over winter. While some already do this, only regulation will make it the norm. We need to influence the Westminster policy makers and devolved administrations who will shape the payments made to farmers in a post-EU Britain, to ensure that the rules build in a requirement to care for our soils. Now is our chance to influence whatever replaces the Common Agricultural Policy, which is likely to continue to use billions of taxpayers' pounds to affect how farmers farm across Britain. The next two years will be a vital window, so it is urgent we shore up our policy team to tackle the new challenges ahead.
Monty Don
The degradation of our soil is the biggest potential disaster facing us all and it should be at the core of our thinking. If we are to feed the world we must have good soil.

Monty Don

Gardener & TV Personality