John Quilter
Meet John Quilter aka The Food Busker
John Quilter, aka the Food Busker, is an entrepreneur, broadcaster and chef.
Having launched an award-winning coffee company and starred in the primetime TV series Food Junkies; JQ now also has his own 100k strong subscriber YouTube channel, Food Busker, a joint venture with Jamie Oliver. Showcasing the best in trending, global street food and filmed on the streets of London town, it is one of the fastest growing food channels in the UK.
When John isn't in front of a camera, writing recipes or curating festivals, he runs Food Tech start-up CRU Kafe with his friends and co-founders Colin Pyle and Bodil Blain. The business, which provides organic, fair trade specialty coffee in a Nespresso compatible pod, has launched to rave reviews (including The Sunday Times voting it the "best coffee in a pod") and is stocked in Soho House hotel rooms around the world.
Buying organic means I can relax, it means I trust where it's come from.
Tell us about you – who are you, what's your mission and how did you get started? 
I'm an entrepreneur, broadcaster and chef. I've starred in a couple TV series of Food Junkies, I'm a founder of the Organic award-winning coffee company CRU Kafe and I'm also known as the Food Busker which is my 140k strong subscriber, 14M-views YouTube channel, originally a joint venture with Jamie Oliver. It is showcasing the best in food filmed on the streets of London town.
In another life, I ran businesses for Raymond Blanc and Sir Terence Conran as well as operating his own Michelin-listed, award winning brasserie; Marmalade. I have also consulted for some of the most prestigious London institutions, including The Ivy, Le Caprice and Soho House.  I have hosted numerous food stages at Taste of London, Big Festival, Good Food Show. 
What is your biggest achievement to date?
The success of CRU Kafe sits at the top of things to date. The response to our organic, fair trade Nespresso compatible coffee pods has been fabulous. Working with the team and my business partners has been an incredible ride that has taken me all over the world. Working with partners such as Soho House, Wholefoods, Ocado, As Nature Intended and Harrods to name a few has been hugely rewarding.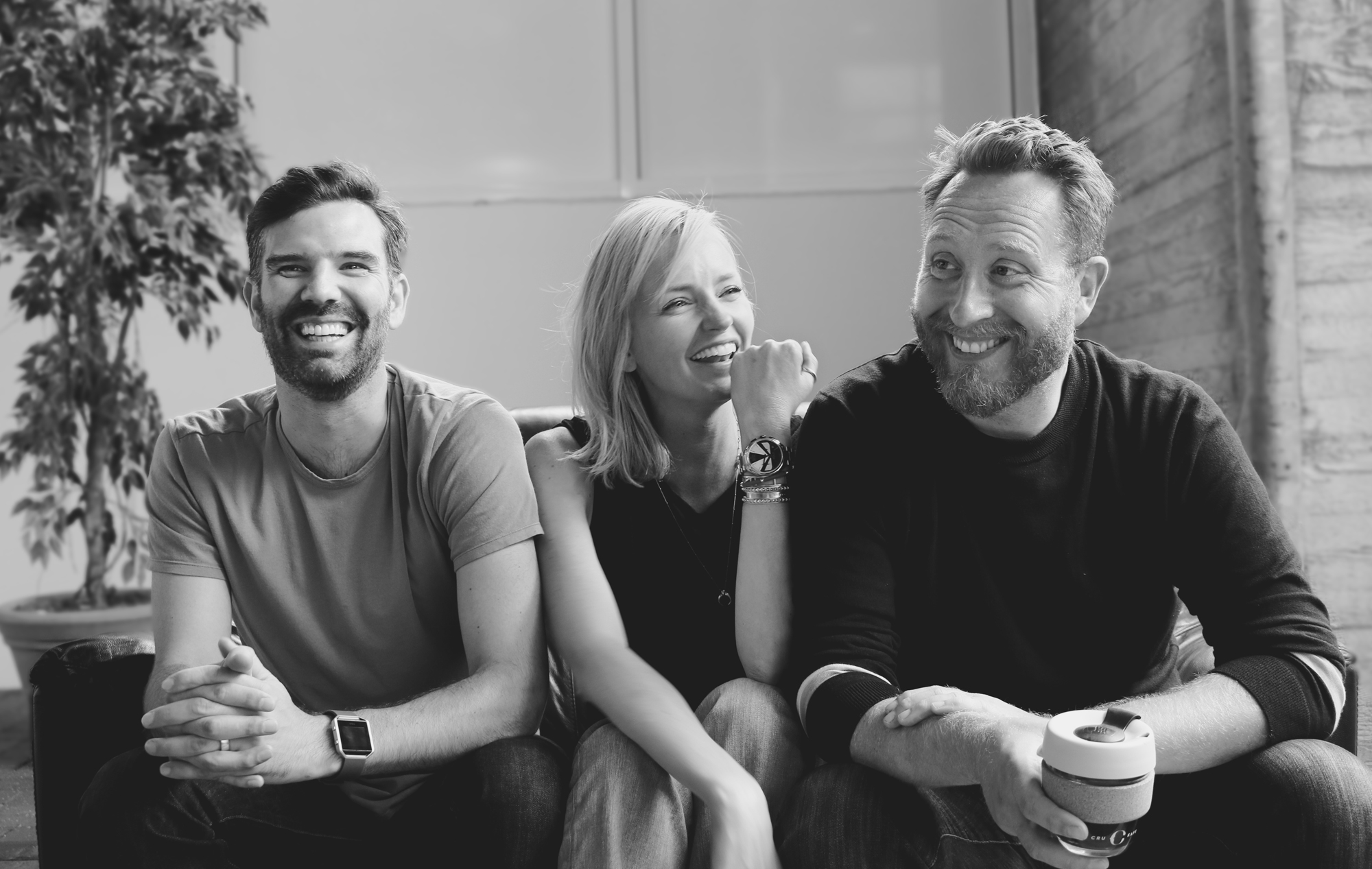 What are you working on at the moment and what are your ambitions for the future?
I've just finished a 4-film series in conjunction with the Guardian in Canada. It saw me visit some of the most exciting producers of the east coast including oyster farms and an incredible lobster pound in Nova Scotia. It forms part of my larger series on the countries best farms, restaurants and foodie cities. It's out this September.
What do you think are the biggest issues facing our food systems?
The lack of transparency and the compartmentalization of the food chain. We need to reconnect the consumer to the field, to the butcher, to the fishmonger. While at the same time, remembering most people live busy lives and convenience is super important to today's consumer. Technology and social media can play a big part in solving this.
Why is organic so important to you?
It means everyone's being treated fairly and with respect. The land, the produce, the farmer and the customer. It means peace of mind.
Why are you taking part in Organic September?
I believe in the organic approach to life.
If you could only switch to one organic item what would it be and why?
Organic meat. I'd rather eat less meat, but eat meat that's been treated well, had a good life and has not been intensively farmed. 
I'm a big fan of Alan Watts.
Best advice you've ever been given?
Become open-minded, be willing to try new things and never give up.
What's next for you / your business?
CRU is growing fast and so is Food Busker, I'm trying not to think about it too much to be honest.
Find out more about John:
Why do you #ChooseOrganic?

There are so many reasons to #ChooseOrganic - we want to know what yours are. Find out more about what organic means and what makes it different here.

Get Involved
Related
Inspired to do more?
You can help change the way we farm and eat for good. For just £3.50 a month you can become a member of the Soil Association.
Join today