How are Organic Standards Set

How are organic standards set?
How do we set standards?
We don't just make them up!
Soil Association higher standards are set and overseen by external committees of experts.
Task and Finish groups are made up of our members and certification licensees, researchers, advisors, other experts in their field and consumer representatives.
Each group has an independent chair who is responsible for ensuring the group membership is balanced, reflecting the challenges of the sector and the priorities for standards development.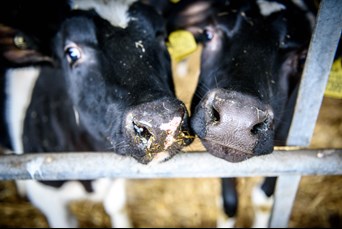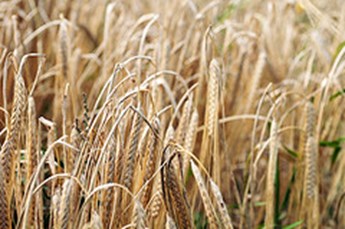 The Task & Finish groups provide technical expertise and report into the Standards Board, which oversees the strategic direction of our standards.
The Standards Board is made up of experts from each sector, a representative from both our Farmer and Grower Board and our Board of Trustees, as well as three lay members.  
The lay members represent the consumer perspective and help to ensure our standards reflect our principles but are also practical and achievable.
Anyone can propose a change to any of our standards. Proposals are considered by the Standards Team and referred to a Task and Finish group if necessary. If agreed a change has merit we will run a public consultation. Feedback is then considered and a final recommendation is made to Standards Board. Our Board of Trustees has final sign-off on all of our standards before publication.
Meet the Standards Board

The Standards Board is made up of the chairs of all of our standards committees, a grower representative and three lay members.

click here
Meet the Poultry Task and Finish Group

Task and Finish groups are made up of our members and certification licensees, researchers, advisors, other experts in their field and consumer representatives.

click here
How are Soil Association higher standards applied worldwide?
Soil Association Certification Limited is one of a family of organic certification bodies (CBs) working together to ensure that strict organic standards are being met the world over.
We certify around half of organic farming in the UK.
When our licensees want to use or process imported organic ingredients -such as cocoa for making organic chocolate - we must rely on the checks of other CBs.
The availability of all sorts of organic foods, from bananas to ginger, but also ingredients like flour or oil made at a large scale, relies on imports from companies certified by other CBs.
When we set a new higher standard for Soil Association farms, we need to decide whether we can also feasibly apply it to imported ingredients.
Some products like spices may be farmed by lots of small-scale producers, are highly mixed from organic sources and are often bought in small quantities, so it would be impossible for us to require every CB involved to  provide evidence that the farms met a new higher standard we introduced, before allowing our licensee to use it. Requiring this level of scrutiny for all ingredients would be a disproportionate use of our resources, and  simply mean ruling such ingredients out of organic products.
For other ingredients like meat or eggs, the picture is usually much simpler, and other CBs can easily show us that the farms met our higher standards.
Encouraging and supporting innovative approaches to meeting the objectives of our higher standards
The Soil Association has higher organic standards than required by the EU Organic Regulation in key areas: delivering higher levels of animal welfare, protecting human and animal health, safeguarding the environment and protecting the interests of organic consumers. These reflect the mission and vision of the Soil Association. Each Soil Association higher standard is accompanied by a 'Why?' box which explains the rationale behind the standard and why we expect our licensees to go further than required by the EU Organic Regulation. 
However, we know that this means there will occasionally be circumstances in which individual businesses feel constrained or inhibited by our higher standards. 
This annex sets out how licensees who wish to explore or demonstrate innovative ways of delivering the same outcome of the higher standards but in a different way, can apply for permission – a research derogation. This derogation will allow them to make their case by conducting an approved research project and to retain access to the Soil Association symbol.  
The Soil Association will use evidence gathered in this way to review our higher standards, but the outcome of the review, even when research has shown positive conclusions, is not a foregone conclusion.
*link to research derogation document which will sit as an annex in supporting documents section of relevant standards pages (underneath Annex on Sourcing Organic Ingredients)