What is food security?
The Soil Association's vision of 'good food for all, produced with care for the natural world' lies at the heart of food security.
Whilst the term can mean slightly different things to different people, what matters, is not overall UK crop production levels, but whether what is being produced is the best use of our land to meet the needs of a healthy diet alongside mitigating the risks of changing climates and biodiversity loss.
The Global Food Security Index examines food security comprehensively, considering three core issues of affordability, availability and quality of food worldwide. The UK currently ranks 17th in the world but with most other countries improving their score, in contrast the UK's rating is decreasing.
Key questions to consider about food security in the UK:
Is UK farming diverse enough to feed its people a healthy diet in times of crisis?
How do we build on the great examples of more resilient local and direct food supply networks springing up everywhere and help them persist beyond the crisis?
Is our food system undermining food security by making crises such as pandemics, droughts and pollinator extinctions more likely?
What does healthy food security look like?
In order to ensure healthy and resilient food and farming systems in the UK, we must become more self-sufficient in delivering what the population needs for a healthy diet.
Trade still has a role to play because produce should be grown where its climate and nature impact is lowest. Farmers must be supported to protect and improve the health of their soils to be more resilient in the face of extreme weather like flooding and drought.
A food and farming system doesn't rely on intensive farm systems that require preventative antibiotic use. Antibiotic resistance is a major global threat - food production that doesn't safeguard the natural world is not secure. Farmers can be supported to protect and improve the health of their soils to be more resilient in the face of extreme weather like flooding and drought.
Healthy food security means phasing out industrial livestock systems which increase risks of pandemics and require routine preventative use of antibiotics for stressed farm animals. Antibiotic resistance is a major global threat - threatening to make minor operations life threatening once more.
Healthy food security does not mean returning to paying farmers just to be farmers or maximising yields of commodity crops (like maize) that do not contribute to healthy food security. It raises important questions about whether we should continue to produce livestock feed on more than half of UK cropland, while also exacerbating the climate and nature crises by importing soy for livestock that drives deforestation and habitat destruction overseas.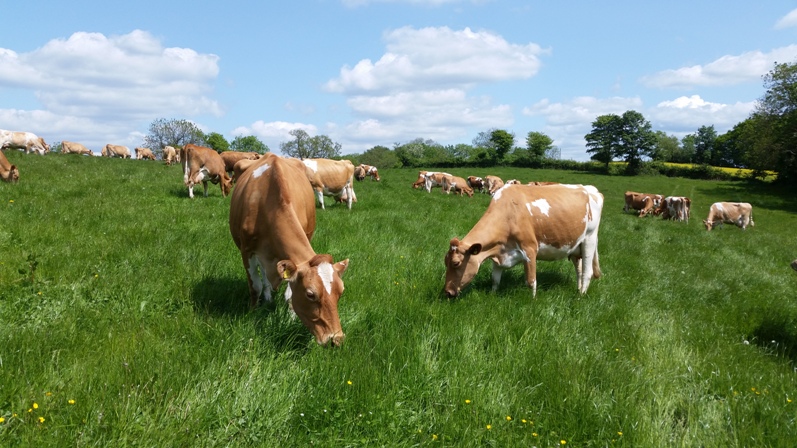 Our vision for a more resilient food and farming system in the UK
The Soil Association is calling for a farmer-led ten-year transition to agroecology to balance the priorities of climate, nature and healthy food production. The French think tank IDDRI's Ten Years for Agroecology in Europe model shows that healthy food security and an effective response to the climate and nature emergencies can indeed go hand-in-hand. The Food, Farming and Countryside Commission and IDDRI will publish an agroecology transition model for the UK later this year. Read more about agroecology here.
How can I help achieve this vision?
Creating a resilient and sustainable food system, which is less exposed to short term shocks and restores a safe climate, abundant nature and good nutrition, has always been core to our charitable aims at the Soil Association. Read more about our core aims here.
Much can be achieved alongside the Agriculture Bill as it stands. We need to work together in ensuring that new trade deals do not undermine UK farming and food standards; giving farmers the advice and support they need to transition their businesses to more ecological, regenerative systems; using Public Procurement to give much greater market support to UK farmers making this transition.