Better rivers - An end to pollution

Better rivers - An end to pollution
What is river pollution?
With the health of our waterways linked to the vitality of local ecosystems, it's crucial that we understand the severity of river pollution and work to protect and restore our rivers.
According to Defra, in 2019, just 14% of rivers in England met 'good ecological status'.
Cleaning up the UK's rivers is a long-term project, requiring huge changes to land use and management. 'Because the connections between land, aquifers and rivers are complex, it can take many years for the real consequences of pollutants to make themselves known, and many years for our interventions to remove them from our waters to pay off. Addressing water pollution is an issue that cannot be kicked into the long grass any longer and must be addressed right now.
Discover the information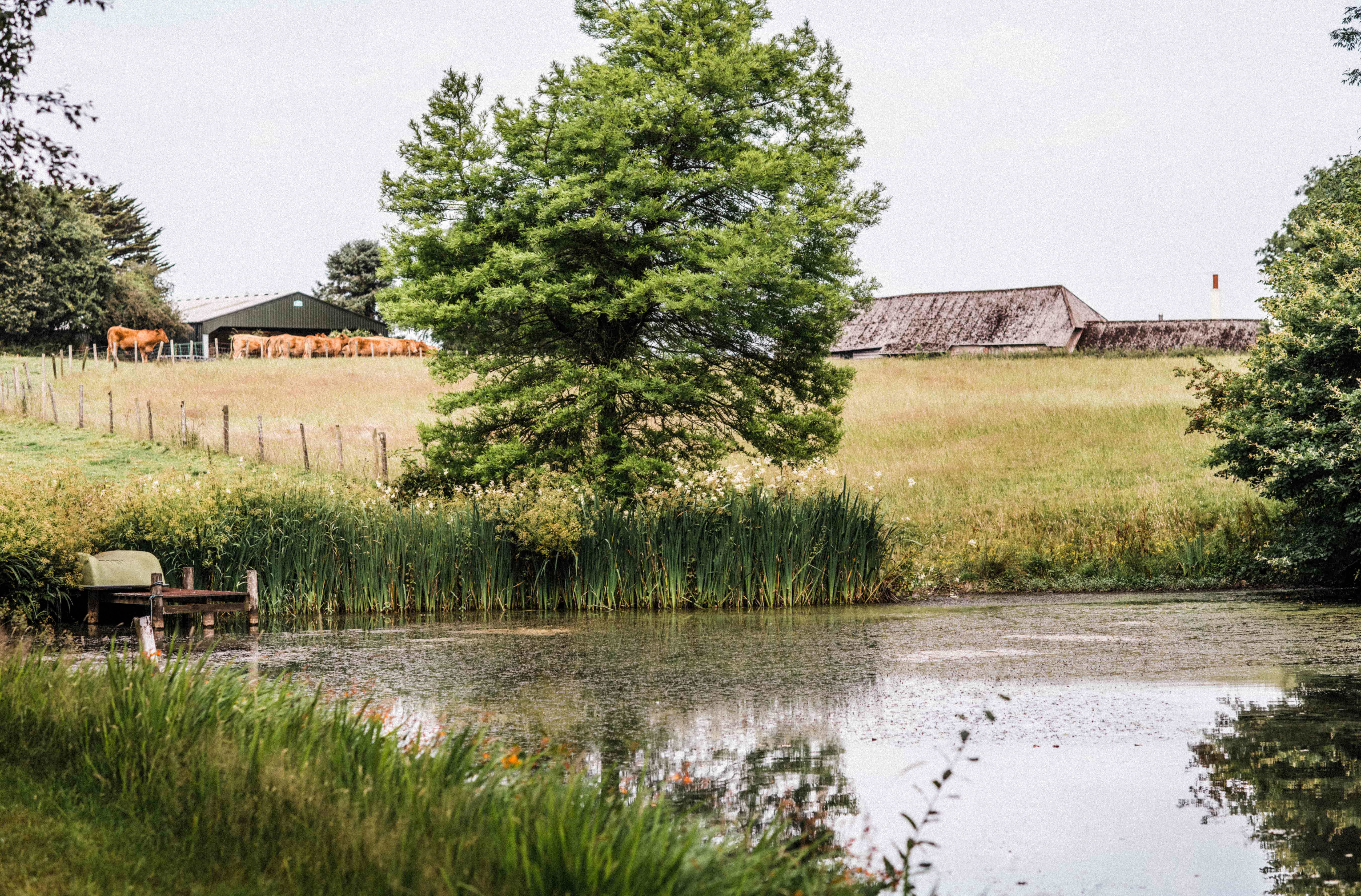 What are the causes of river pollution?
The leading causes of river pollution in the UK are sewage discharge, industrial waste, and litter. But agriculture is the single largest cause of river pollution in the UK, contributing 40%. Run-off, where pollutants such as fertilisers and animal manure are washed into rivers, is a major contributor.
There are a number of areas in which farming contributes to river pollution and each requires our urgent attention to protect and restore the health of the UK's waterways.
Nutrient pollution
Nutrient pollution in UK rivers is a critical issue, affecting water quality, aquatic ecosystems, and human health. It is caused by the entry of excessive amounts of nitrogen and phosphorus into rivers. Nitrogen and phosphorus are essential nutrients for plants and animals, but too much causes a disruption in the balance of the river ecosystem.

The application of fertilisers and manure, rich in nitrates and phosphates, onto cropland often results in these elements leaching into nearby rivers. Rearing animals in Intensive Poultry Units (IPUs) or intensive factory farms creates massive amounts of animal manure, and that very often finds its way into groundwater and rivers. Imported animal feed, particularly soya, is high in phosphorus, which increases the amount that ultimately gets into rivers.
The excessive presence of these nutrients in rivers can lead to eutrophication, a process characterised by rapid algae growth. Algal blooms can block sunlight, reducing oxygen levels in the water and leading to the formation of 'dead zones' where aquatic life struggles to survive. Algal blooms also pose risks to wildlife and human health through contamination of drinking water sources.
The Soil Association have recently been involved in coordinating the Nitrogen Collaboration, a newly formed coalition of NGOs looking to tackle the harms caused by nitrogen pollution, including in our rivers. We also produced a report 'Fixing Nitrogen' which explores the issue in more detail and includes recommendations for how the UK Government can tackle this issue.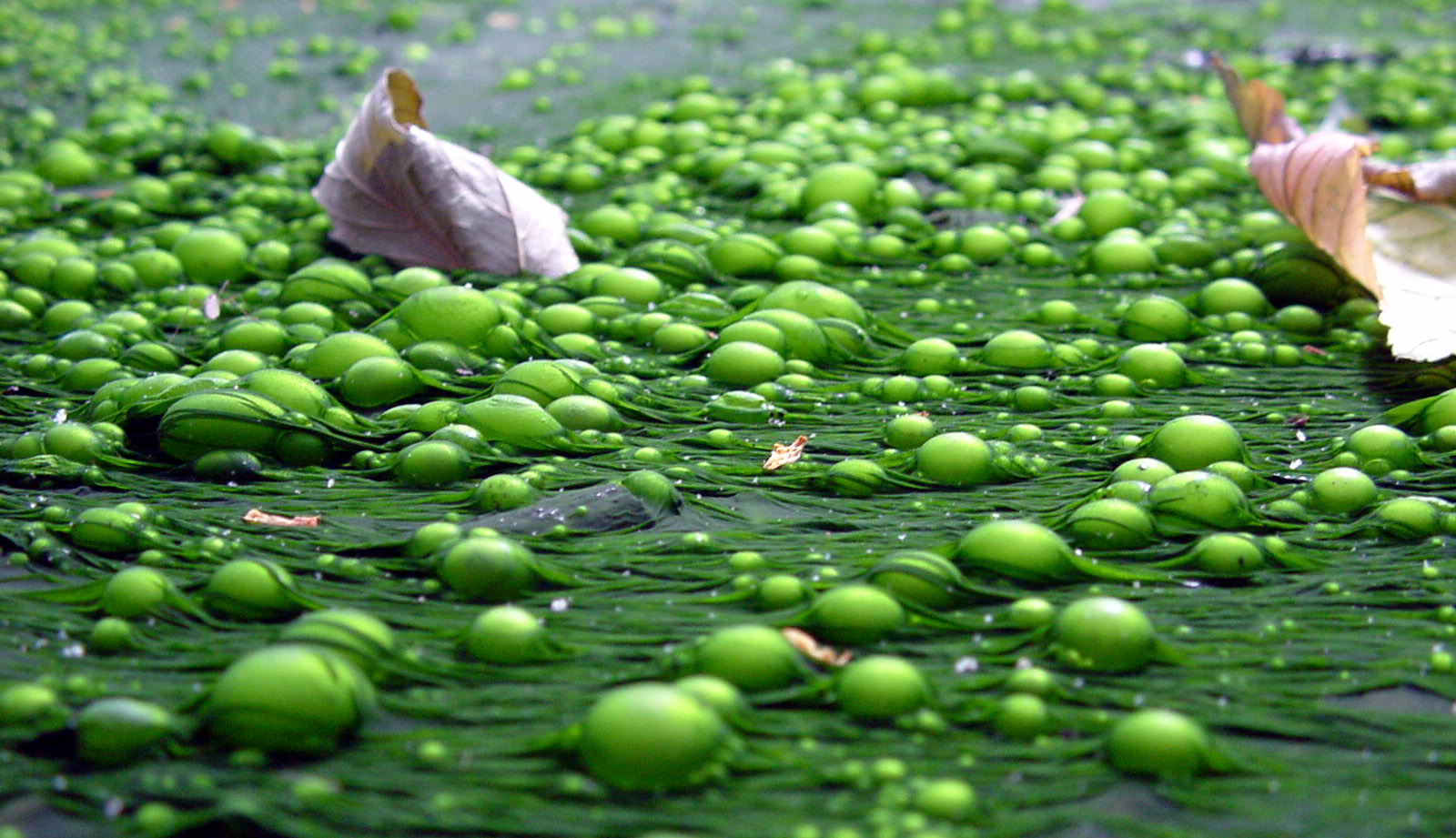 Pesticide pollution
Pesticides are used to control weeds, insects and fungi.  Like fertilisers, pesticides enter rivers through run-off and seepage. They can also get in via groundwater and illegal dumping.
Once they have entered the rivers, pesticides harm fish and other aquatic life, leading to a decline in their populations. This also has a knock-on effect all the way up the food chain, harming animals that feed on contaminated aquatic life like birds and mammals.
Antibiotics in rivers
Like fertilisers and pesticides, antibiotics enter rivers through run-off and groundwater. Overuse of antibiotics in farming often results in them ending up in the rivers via runoff, which leads to antibiotic resistance in aquatic life as well as livestock, and antibiotic resistant bacteria in the water. An investigation between the Alliance to Save our Antibiotics, of which we are a founding member, and World Animal Protection  in 2022 found superbugs like e-coli and MRSA in UK rivers, including the River Wye, an area hit particularly hard by intensive chicken farming.

Intensive animal farming is the primary driver of antibiotic overuse. Due to the cramped and unsanitary conditions the animals are kept in, preventative antibiotics are being used routinely to stop the spread of disease. There are new proposals being put forward to promote responsible antibiotic usage in the UK.
Fertilisers, pesticides and antibiotics in water can all be addressed by a reduction in intensive animal rearing, particularly close to bodies of water.
Soil erosion
Soil erosion is natural, but can be accelerated by agriculture via tilling, ploughing and overgrazing.  This results in sediment being washed into rivers, smothering aquatic life and affecting water quality.
This sediment can also carry pollutants in the soil particles, amplifying issues of run-off. To address this, soil stability on agricultural land must be prioritised.
Climate change
One aspect of river pollution that is sometimes overlooked is climate change. Climate change is both an issue within itself and an exacerbator of existing causes of water pollution.
In recent years, climate change has driven changes in rainfall patterns, which can result in flooding as conditions cycle between dry and intense rainfall. These floods cause pollutants to be washed into rivers at a faster rate.
Higher temperatures also cause algal bloom overgrowth, and exacerbate eutrophication.
As climate change starts to affect the UK more acutely, these changes could start to become more pronounced.
Sign up for our newsletter today

Help us campaign for a better food and farming system

Sign up

Failing measures introduced to combat river pollution
There have been some legislative and supporting attempts to reduce the amount of pollutants in UK rivers. These include:
The Farming Rules for Water, a set of rules covering applying and storing fertiliser, managing soils and livestock. The Environmental Agency so far has enforced no prosecutions or fines under this legislation, stating that 'follow-up warning letters have resulted in appropriate action being taken.'
 

Catchment sensitive farming, 

a government service offering advice and financial support for farmers, working with them to protect air, water and soil. While this is welcome, it is entirely voluntary.

Nitrate Vulnerable Zones, 

regulating fertiliser and pesticide usage on areas of land considered nitrate-vulnerable, with elevated risk of water pollution from nitrates. Currently, 55% of UK land is designated nitrate-vulnerable, highlighting how entrenched and widespread this problem is.
Many of the measures introduced to date only go part of the way, merely curbing the worst excesses of river pollution. To restore river health in the UK, we need a radical shift in how we farm and manage our land, and to tackle these issues at their source.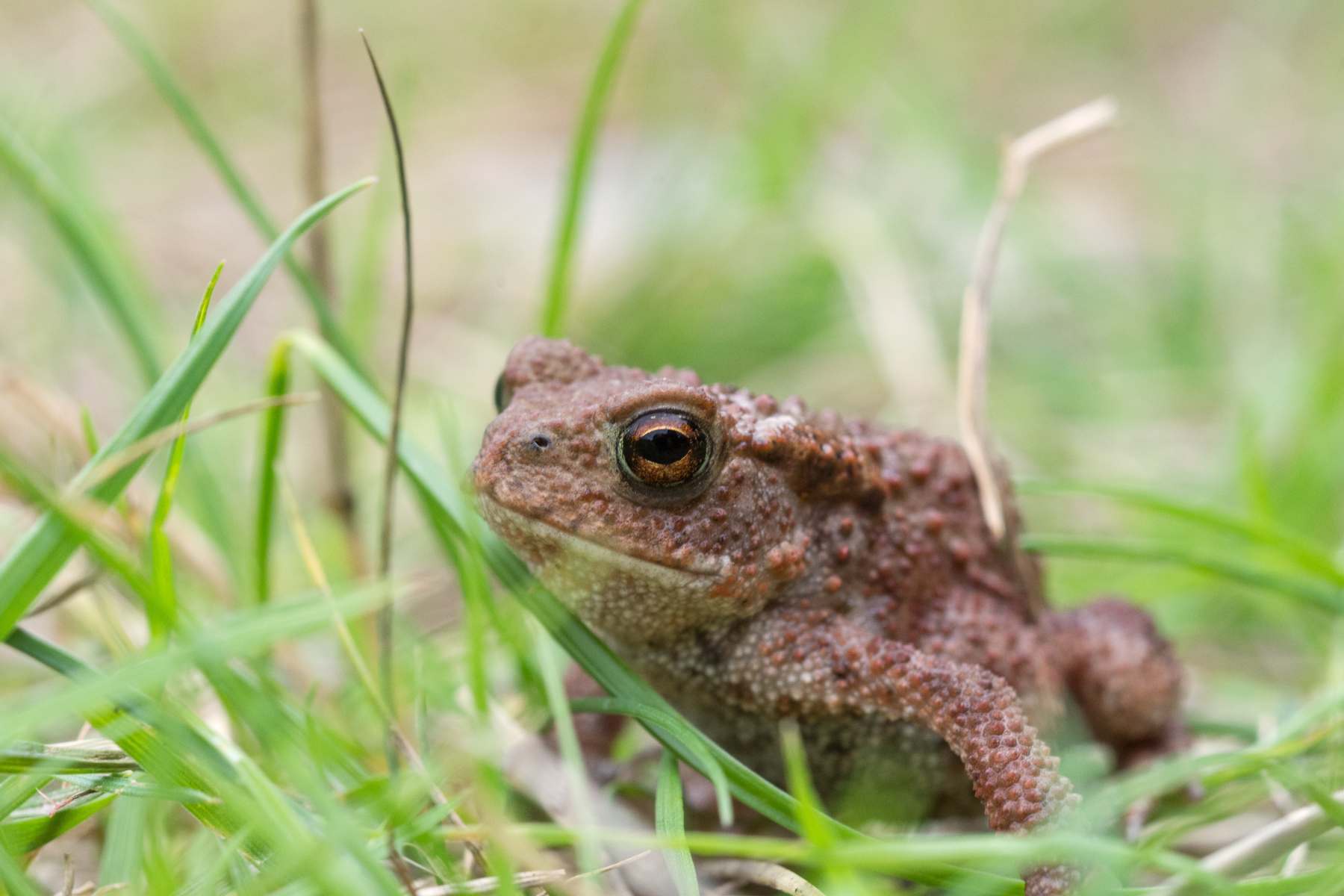 Agroecological solutions to river pollution
Ultimately, if farming and nature are not at odds and worked together, river pollution can be hugely reduced. Farming to organic principals can have a huge range of benefits for the environment, and contain many of the answers to the problem of river pollution.
Agroecology is sustainable farming that works with nature. Ecology is the study of relationships between plants, animals, people, and their environment - and the balance between these relationships. Agroecology is the application of ecological concepts and principals in farming.
No-till and low-till farming
Many farmers are reducing their breaking up of the soil - used to produce seedbeds and break up weeds - by employing methods that reduce tillage.
By disrupting the soil less, rainwater stays in the ground rather than running off into rivers, reducing both sedimentation and pollution from run-off.
Agroforestry
Agroforestry combines trees, shrubs and hedges with farmland, for both grazing and growing crops. Agroforestry also includes the planting of riparian buffer strips - vegetation planted next to rivers to act as a buffer for run-off.
As well as helping farmers to diversify the crops on their farms, lock carbon into the soil and provide habitats for wildlife, agroforestry makes soil far more stable. The deep roots of trees create healthier soil and binds it together, meaning increased stability and less run-off.
Animal Welfare
For animal rearing, animals should be given enough room to not require the routine use of antibiotics. This means organic farms use four times less antibiotics than the national average.
Limited Pesticide Use
 In addition, growing crops organically results in a break from our over-reliance on pesticides and synthetic fertilisers. Under Soil Association standards, organic farms cannot use weedkillers and can only use naturally-derived pesticides under specific circumstances. Instead, a natural balance between beneficial insects and pests is encouraged. Organic farming also restricts synthetic, petrochemical-derived fertilisers.
These organic approaches mean that the pollutants from farms that wash into our rivers are reduced or eradicated at source, tackling the problem before it gets into our waters.
Reduction of intensive animal farming
Livestock like pigs and cows are the first thing that come to mind when people think of reducing intensive animal farming - but Intensive Poultry Units (IPUs) are also devastating for rivers.
 We have been calling for an end to industrially farmed chicken for several years due to its ecological impact. 95% of the UK's 1 billion chickens farmed each year are reared in intensive factory farms. It is estimated that 75% of the pollution in the River Wye is from IPUs in the area, due to the massive amounts of manure they create, which is spread on adjacent fields and runs off into watercourses.
Better management of slurry is a priority for both intensive and organic farming, to ensure it does not enter waterways.
Learn more about agroecology

Find out more about how we can transition to agroecology in the UK.

Find out more
Our campaigns
Related
Related