Make a major gift
Make a major gift to the Soil Association
By making a major gift to the Soil Association, you will be at the very heart of our organisation. Your generous support will help to transform the way we eat, farm and care for the world around us. We will work to ensure your support has the greatest impact, so that together we can achieve transformational change. 
Join the Soil Circle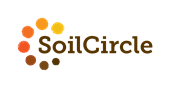 You can support with a major donation and become a member of the Soil Circle. As a Soil Circle member, you will be joining a committed group of like-minded people.
 • First-hand knowledge and access
You will be the first to hear ground-breaking news directly from Helen Browning and her personal views on the issues that matter.

• Private Soil Circle events
We're always keen to hear your views. As a member you will receive access to special events, from farm walks to discussion evenings and exclusive dinners, where you will have the chance to discuss a range of important issues with Helen and senior staff.

• Circle of members
You will be joining a group of like-minded and influential individuals and have the chance to make connections.
Policy Club
Our Policy Club is a special group of supporters committed to supporting our influencing work. Our Policy recommendations are developed from real 'on the ground' practice and are focused on driving change towards good food for all, produced with care for the natural world.
Contact Us
For more information about making a major gift to the Soil Association please contact us on: