Make a major gift
Make a major gift to the Soil Association
By making a major gift to the Soil Association, you will be at the very heart of our organisation. Your generous support will help to transform the way we eat, farm and care for the world around us. We will work to ensure your support has the greatest impact, so that together we can achieve transformational change. 
Join the Soil Circle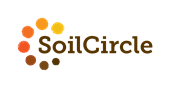 You can support with a major donation and become a member of the Soil Circle. As a Soil Circle member, you will be joining a committed group of like-minded people.
 • First-hand knowledge and access
You will be the first to hear ground-breaking news directly from Soil Association thought leaders on issues that matter.

• Private Soil Association events
We're always keen to hear your views. As a member of the Soil Circle you will receive access to special events, from farm walks to lectures, where you will have the opportunity to discuss a range of important issues with leaders in the organic movement.

• Circle of members
You will be joining a group of like-minded and influential individuals and have the chance to make connections.
Get in touch
We'd love to hear from you, please contact us at philanthropy@soilassociation.org or call us on 0117 314 5042 to speak to Sarah Carlson-Davies or Gemma Havercroft in the philanthropy team.
Contact Us
For more information about making a major gift to the Soil Association please contact Sarah Carlson-Davies or Gemma Havercroft on:
David & Susan, Members since 2002
We have been supporters of the Soil Association for more than 20 years and we believe that now, more than ever before, our support is important to accelerate the Soil Association's work, developing innovative nature based solutions as well as advocating for change within Government, to enable the changes that must take place before 2030. It is encouraging for us to be part of this movement which has the potential to make a significant positive impact to the health and climate crises we are all facing.