Fashion & Textiles
When it comes to sustainability claims you can trust, nothing beats organic.
Soil Association Certification are proud to be a founding member of the Global Organic Textile Standard (GOTS) and we are their leading certification body in the UK. 
Find the information you need: 
What are the Organic Standards?
If you want to label a product as certified organic, it must meet a set of standards. We certify to:
The Global Organic Textiles Standard (GOTS): a voluntary international processing standard which means that it regulates the manufacturing stages of the textile supply chain such as the ginning, spinning, knitting/weaving, cut, make & trim for traders and retailers. The standard stipulates requirements for both ecological and labour conditions in addition to ensuring the integrity of organically produced raw materials (for example wool and cotton). 
Processors
Manufacturers (ginners, spinners, weavers)
Packers or labellers
Traders
Brands or retailers
Anyone else distributing textiles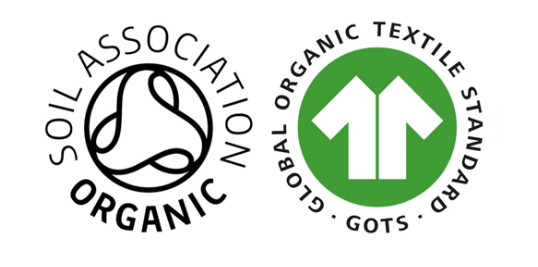 Denmark
Germany
Ireland
Italy
Japan
Latvia
Netherlands
Poland
Slovakia
Sweden
United Kingdom
Unfortunately, if you are outside of these countries you will not be able to certify with us at this time.
What makes GOTS certified organic textiles different?
It is legal for textile brands to say their product is "organic" even if it contains a tiny amount of organic fibre. The GOTS certification ensures that at least 70% of the product is made up of organic material.
The standard goes beyond the percentage of organic in the final product, however. GOTS is the only standard to ensure that the sustainable management of organic agriculture is carried through to the wider supply chain and processing standards.
The GOTS standards forbid child labour and ensure that employers are paying, or working towards paying garment workers a living wage.
The organic principles carry a strong social ethos with 50% of fairtrade farmers choosing to go organic​. By prohibiting the use of synthetic fertilisers, pesticides, insecticides and genetic modification in organic farming, GOTS automatically ensures an environment that is better for biodiversity, better for soil and also better for the health of the workers on cotton farms.
With increasing customer demand for transparency, it is important to remember that certification is the only way to guarantee chain of custody and prevent greenwashing. We encourage consumers to look for the GOTS logo to ensure that there is meaningful action behind a business's sustainability claims.
What about other standards like Better Cotton Initiative (BCI)?
While BCI focuses on delivering continuous improvements in cotton farming, it is not a threshold for performance. GMOs are also permitted.​
​The implementation of the BCI standard therefore leads to variable outcomes and reputational risks, particularly in regards to:
Synthetic Fertilisers
These are still allowed under BCI. They are a key driver of carbon emissions, soil degradation, poor water quality and air pollution.
Synthetic pesticides​
A key driver of biodiversity loss and risks to worker health with 180m poisonings each year in South Asia alone. BCI's continued allowance of the use of these chemicals on cotton farms still puts workers in life threatening situations.
The number of fast fashion brands associated with BCI should demonstrate the relative ease of the certification. If you really want your fashion or textiles business to stand out from the crowd for its sustainability principles, GOTS is the standard you should be certifying to.
Why organic?
Organic textiles have huge environmental and social benefits when compared to non-organic. Here are just a few reasons why you should consider going organic.
Organic is good for business

Organic is good for business

In a 2022 McKinsey and Co report, ¼ of those surveyed said they were concerned about the sustainability of the fashion they buy, and the same group said they would pay, on average +15% more for a more sustainable fashion choice.

Due to this increased consumer demand for sustainable fashion, Soil Association GOTS certified textiles are a booming business. The market grew by 35% in 2022, outperforming other areas of organic. The market has doubled since before the pandemic (2019) and 60% of brands think their sales will increase over 2023.

Organic certification also offers the assurance from a trusted third-party about the authenticity of products. With people increasingly looking for transparency in what they buy, certification is becoming essential for textile businesses. The organic market's growth reflects this demand.

Organic is better for people and the planet

Non-organic cotton has been dubbed 'the world's dirtiest crop'. 

Organic textiles have huge environmental and social benefits when compared to non-organic. Organic farming works with nature to build healthy soils and help fight climate change. Organic production also means farmers aren't putting their health at risk to make our clothes. Find out more about how organic is better for the planet.

Organic is better for animals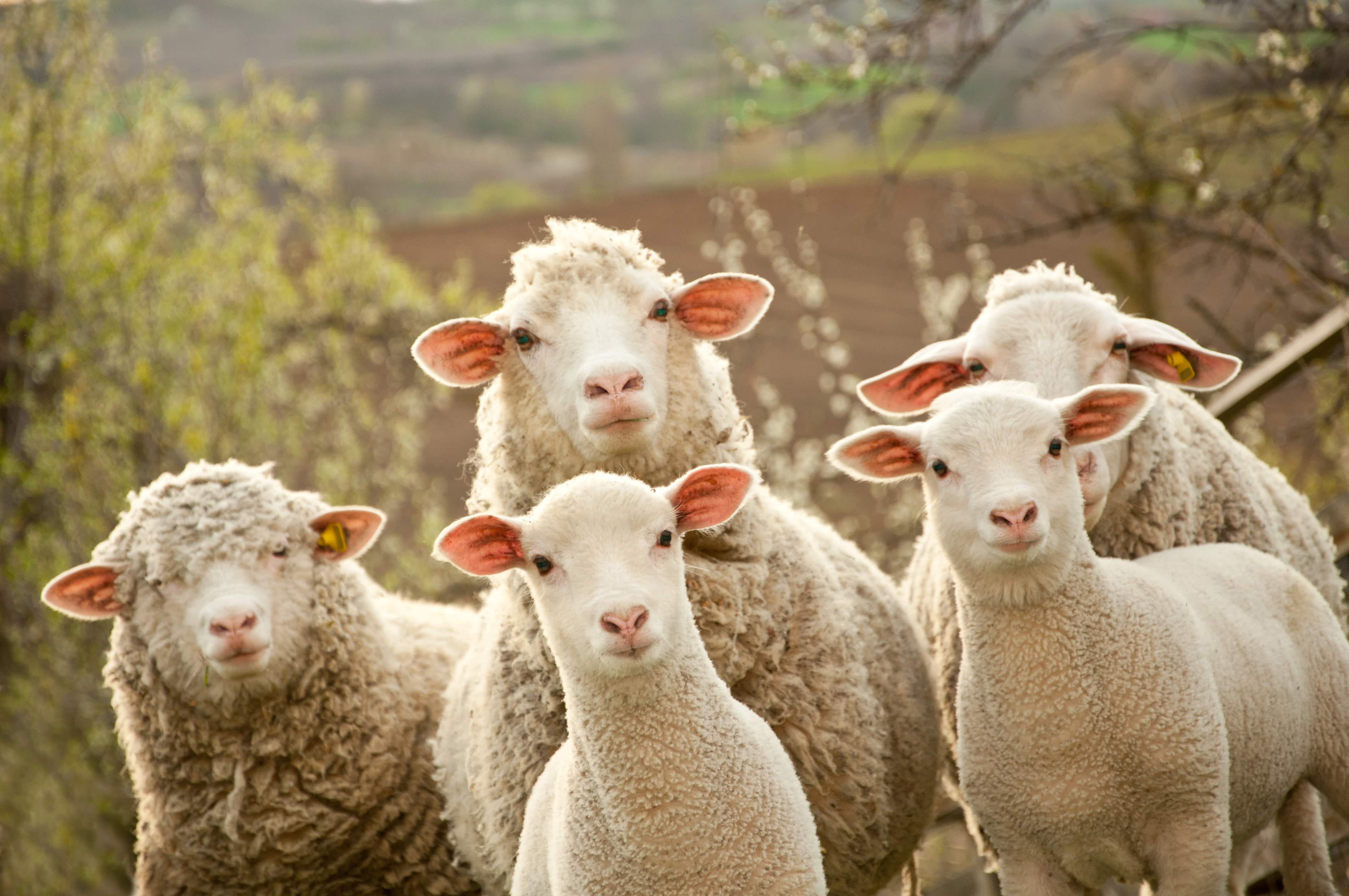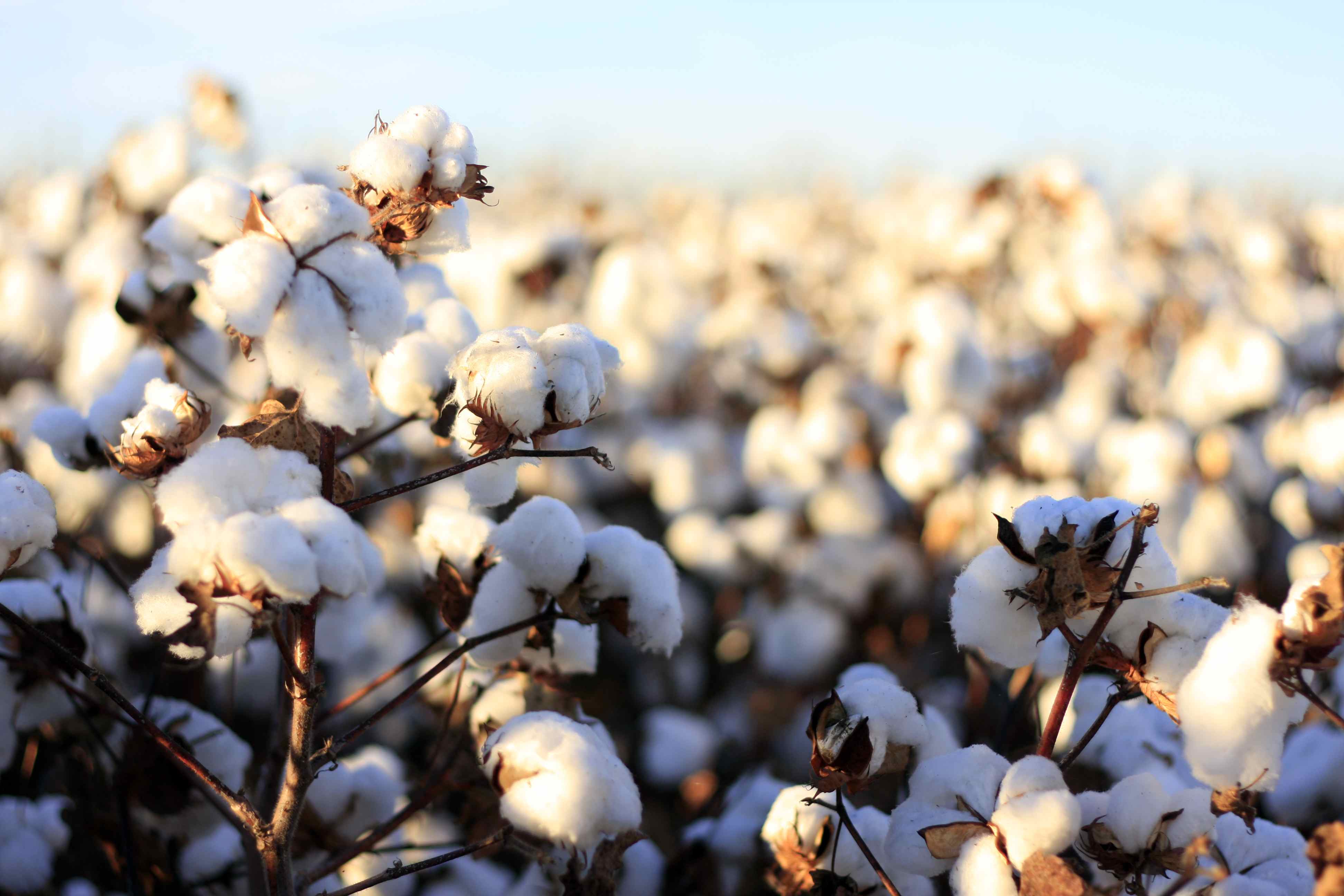 Why certify with us?
We are the UK's leading organic certification body, and we certify over 70% of the organic market, from textiles and fashion, to food, drink and beauty products. The Soil Association organic symbol is the most recognised and trusted organic symbol in the UK.
By certifying with us, you will be able to take advantage of exclusive benefits, including:
Want to go organic?

Get in touch with our dedicated team if you have any questions about certification or the application process.

Enquire today
In this section...
Wanting to go organic?
Get in touch to find out more about organic textile certification