New Rural Innovation Support Service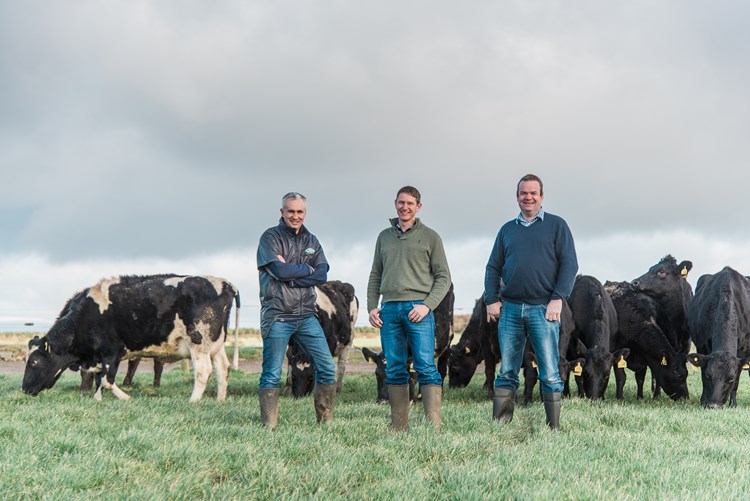 Picture: L-R Rory Christie, Graham Armstrong and Charlie Russell. Credit: Dan Baillie
Three dairy farmers in the South West have formed the first working group in Scotland's new Rural Innovation Support Service (RISS).
RISS, part of the Scottish Rural Network and led by Soil Association Scotland, will provide farmers, foresters and crofters in Scotland with a collaborative way to explore their business ideas.
One of 40 facilitators from partner organisations SAC Consulting, SAOS, Scotland Food and Drink and Innovative Farmers will help the land manager form a working group to develop and test solutions.
The facilitator will bring in members from any useful sector – such as supply chain business, tech, research, marketing - depending on the group's aim. The group will work towards a project plan which can be used to access funding or just to get started.
In the first group, Rory Christie of Dourie Farm, Charlie Russell of Glenapp Estate and Graham Armstrong of Kirvennie Farm want to combine their herd data with genetic testing and affordable embryo transfer, with the aim of speeding up cattle breeding.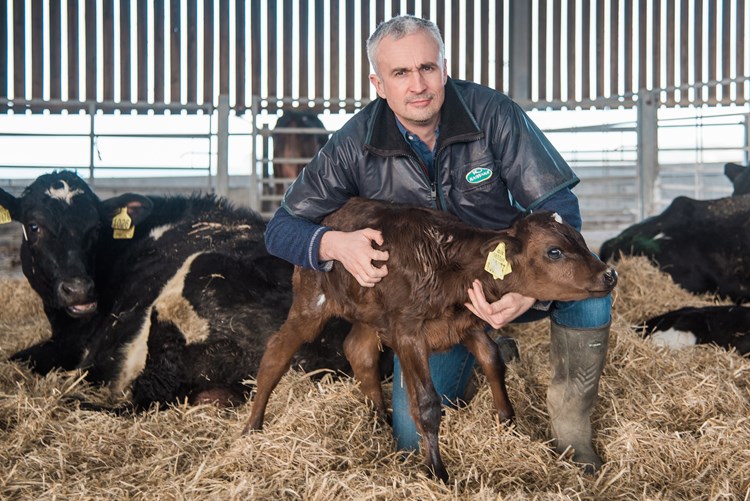 Picture: Rory Christie on Dourie Farm
Rory Christie said: "At the moment my farm, and dairy production in Scotland in general, struggles to be profitable enough to survive. I've done everything I can to produce more for less, and it's still not enough.
"But if I could speed up breeding, I would increase my annual milk volume per cow by 1000 litres – that's £200,000 extra income per year on my farm. If I had a herd of the best cows, all my worries would be over!"*
Facilitator Hamish Walls of SAOS is currently recruiting a dairy cow geneticist, a data specialist and an agricultural scientist to complete the group.
Farming and land use manager at Soil Association Scotland, David Michie, said: "Some of the best ideas in farming come from farmers themselves. RISS will enable farmers, foresters and crofters to figure out how to make their ideas work for their business.
"Our partnership will reach across Scotland and along the supply chain – getting the right people together to enable innovation."
Launching RISS during his keynote speech at the National Farmers' Union Scotland AGM, Rural Economy Secretary Fergus Ewing said: "Innovation is key to transforming our productivity as a country and is one of the four economic priorities of this Government.
"Our rural businesses are blessed with the skills, expertise and potential to drive our economy forward. All they need is the right support at the right time, delivered in the right way.
"That is why I am delighted to be able to announce the launch of a new Rural Innovation Support Service."
To find out more visit RISS