FFLS joins new food education programme
Soil Association Scotland's Food for Life programme has been included in a new food education programme, designed to give children and young people a greater understanding of local food. The Good Food Futures programme, backed by £1 million of funding, was launched by First Minister Nicola Sturgeon at the Royal Highland Show on Friday.
Speaking at the Royal Highland Show at Ingliston, the First Minister said: "Scottish produce is enjoyed across the globe and Scots work in many of the world's finest kitchens. I want people to enjoy our quality food, but I also want children and young people growing up here to benefit from it too.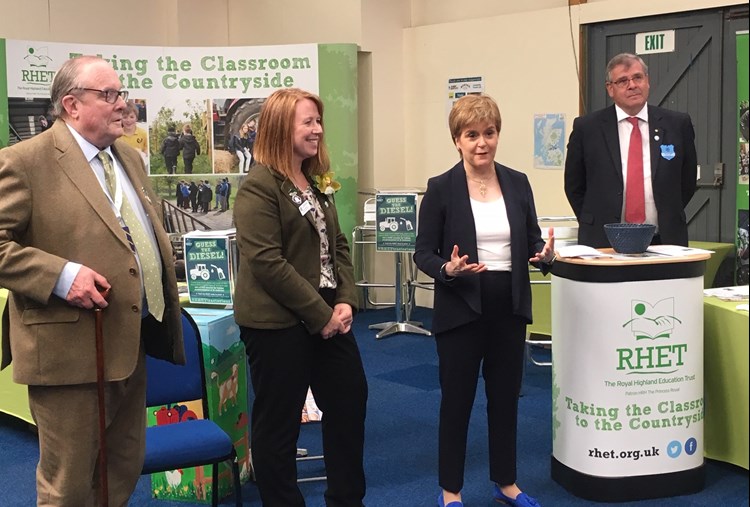 Image: First Minister Nicola Sturgeon announces the Good Food Futures programme at the Royal Highland Show.
"The Good Food Futures programme will help more children understand where their food comes from as well as benefit from it in their school meals. It will also encourage more young people to consider a career in the industry.
"In introducing more of our produce to children and young people, we will help farmers, food producers, manufacturers and businesses benefit in the longer term too.
"This is central to our work to become a Good Food Nation and the Royal Highland Show – with its focus on the best of Scottish produce – provides the perfect place to launch this programme."
The Food for Life Scotland programme is funded by Scottish Government to support local authorities to serve more fresh, local, sustainable food in school meals through the Food for Life Served Here award. It has 12 local authority award-holders across the country covering over a third of Scotland's schools.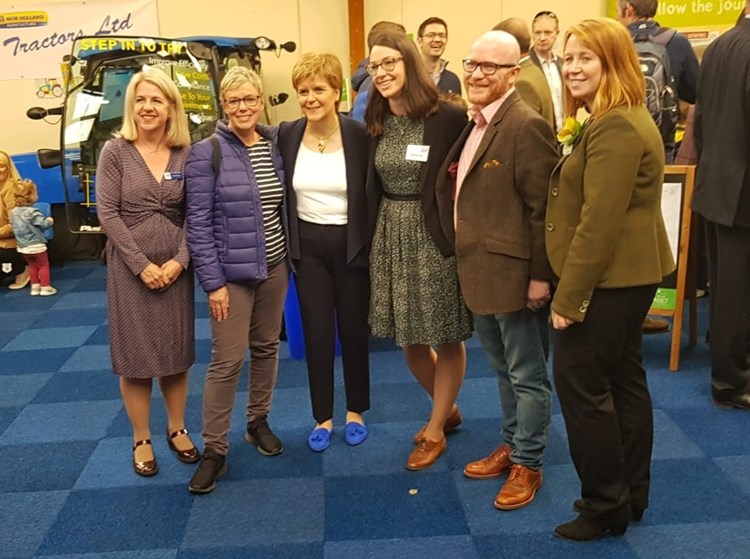 Image: Good Food Futures partners L-R: Moira Stalker, Food & Drink Federation; Jeanette Smart, Education Scotland; Nicola Sturgeon, First Minister; Jessica Burrows, Food for Life Scotland; Gary Maclean, Scotland's National Chef; Katrina Barclay, RHET and farm visits Manager.
Sarah Duley, Head of Food at Soil Association Scotland, said: "We are delighted to be involved in this new partnership. Putting sustainable Scottish food on school dinner plates is good for pupil's heath, good for local economies, and good for the environment.
"Food for Life Scotland is looking forward to working with Scottish Government and partner organisations to deliver their Good Food Nation ambitions."
The Good Food Futures food education programme is being delivered in partnership with:
Royal Highland Education Trust (RHET) through farm visits and farm events. Children will learn about where food comes from and about farming in Scotland.
Education Scotland and Food for Thought. The Food for Thought programme has been running for several years and provides funding to support schools in teaching teach children about growing and cooking healthy food.
Soil Association though the Food for Life Programme aims to stimulate more local sourcing through a holistic approach encompassing catering and supply chain work and education.