Food for Life in the Scottish Borders
Congratulations to the 80 school catering staff from across Scottish Borders who attended training with Food for Life Scotland at Earlston Primary School on 21st October!
The training sessions are designed for Scottish local authorities who are working towards a Food for Life Served Here (FFLSH) award for their school meals service.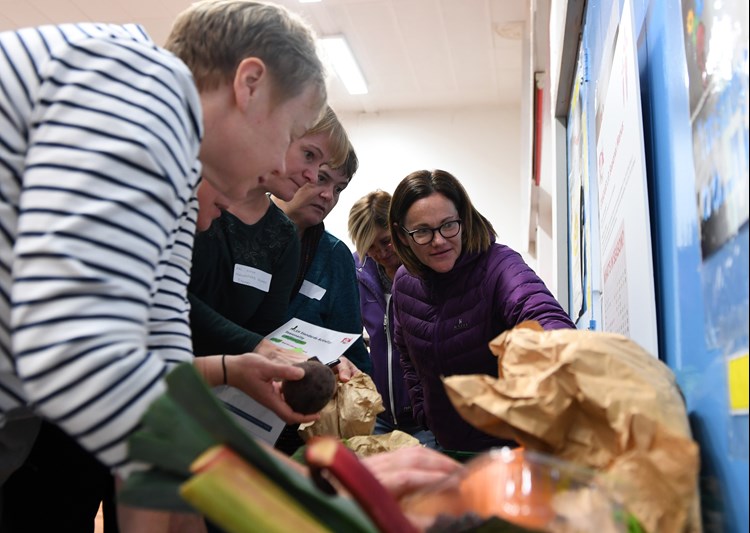 Image: catering staff use the Food for Life Scotland seasonality during the training session
Good for health, the environment, and the local economy
After an introduction to the principles of 'good food' – food that's good for health, good for the environment, and good for the local economy – attendees at the session took part in a range of interactive exercises introducing the 13 standards of the Food for Life Served Here Bronze award.
A selection of fresh fruit and vegetables for the training was kindly provided by Glasgow-based George Carruthers & Sons Ltd. Staff worked together to identify freshly-prepared products, spot non-permitted additives in ingredients lists, and suggest seasonal swaps for popular recipes including crumbles and soups.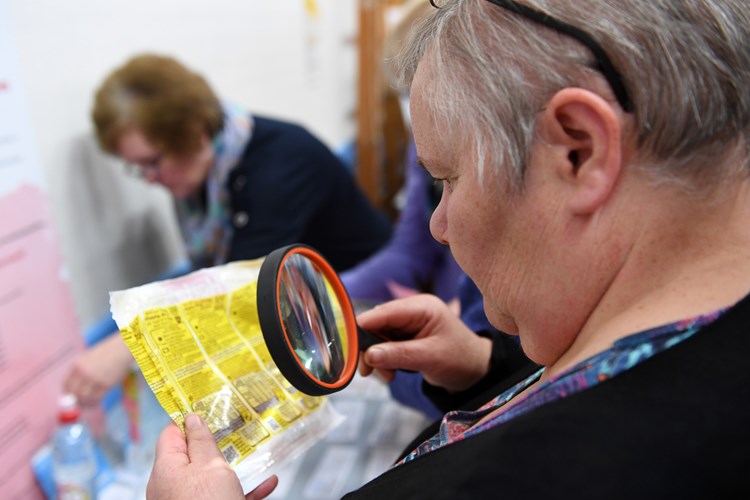 Image: catering staff identify the non-permitted additives in the ingredients' lists of common food products
Understanding the Food for Life Served Here Standards
School menus that hold the Bronze FFLSH award are certified to be at least 75% freshly prepared from scratch using unprocessed ingredients. They use only free-range eggs, sustainable fish, and UK farm-assured meat, and contain no genetically modified ingredients, undesirable additives or artificial trans-fats.
Participants described the training as "interesting", "informative", and "fun", and:
95% said they would recommend the training to a colleague;
93% agreed that they understood the FFLSH Bronze award after the training;
88% agreed that the award was meaningful to them after the training.
The Food for Life Scotland team will continue to support Scottish Borders on their journey towards a Food for Life Served Here award for their primary school meals service.