Organic market grows for seventh year
Soil Association Certification's Organic Market Report reveals the UK's organic market is now worth £2.33 billion pounds, its highest ever valuation. Sales turnover from Scotland-based Soil Association Certification licensees continued to grow, with sales up almost 2%.
Soil Association Certification, the trade body that certifies around 70% of the UK's organic products, points to Scottish organic's reputation for quality and innovation, growing food trends, as some of the reasons behind this sustained success.
Clare McDermott, Business Development Director, Soil Association Certification, said: "Organic in Scotland is in the right place to capitalise on consumer trends in the wider food and drink market. Much of Scottish organic produce is bought and sold within Scotland, and as more and more shoppers look for locally grown, sustainable produce, organic in Scotland looks set to benefit.
"Agritourism is now big business, with almost half of visitors wanting to sample local food. Organic's reputation for innovation – in 2018, for example, we certified two of the first organic tea farms in the UK, Windy Hollow Farm in Perthshire and the Isle of Arran Tea Company – is helping to boost this interest in Scotland and is likely to keep sales of organic in Scotland going in the right direction."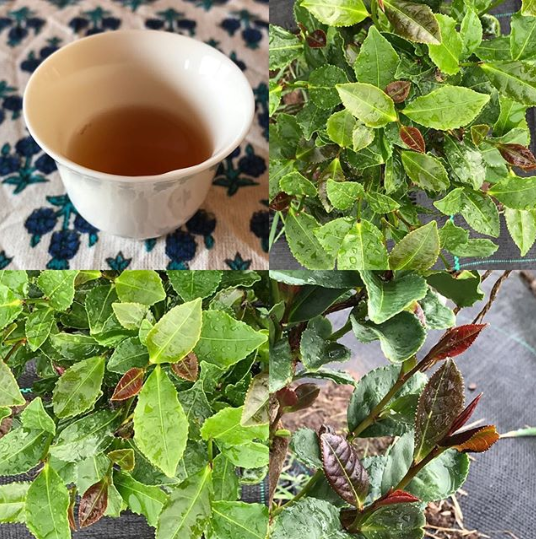 Picture: Windy Hollow Farm's organic Black Gold tea grown on their farm which offers eco-glamping and tea tours in Perthshire.
Farmers in Scotland have responded to the growing demand for organic produce. Currently nearly a quarter (24%) of all organic land in the UK is in Scotland, and the number of Scottish organic processors and producers rose to 578 in 2018, an increase of 3.2% on 2016.
Across the UK, the latest statistics from Defra show that the amount of organic certified land has increased by 1.9%, the first rise since 2008, while land in conversion to organic increased by nearly 30%. 
The overall UK market figure of £2.33 billion represents the highest ever value placed on the organic market, following seven consecutive years of growth, and means that almost £45 million is spent on organic a week in the UK. Organic now accounts for 1.5% of the overall food and drink market and is expected to be worth £2.5 billion by 2020.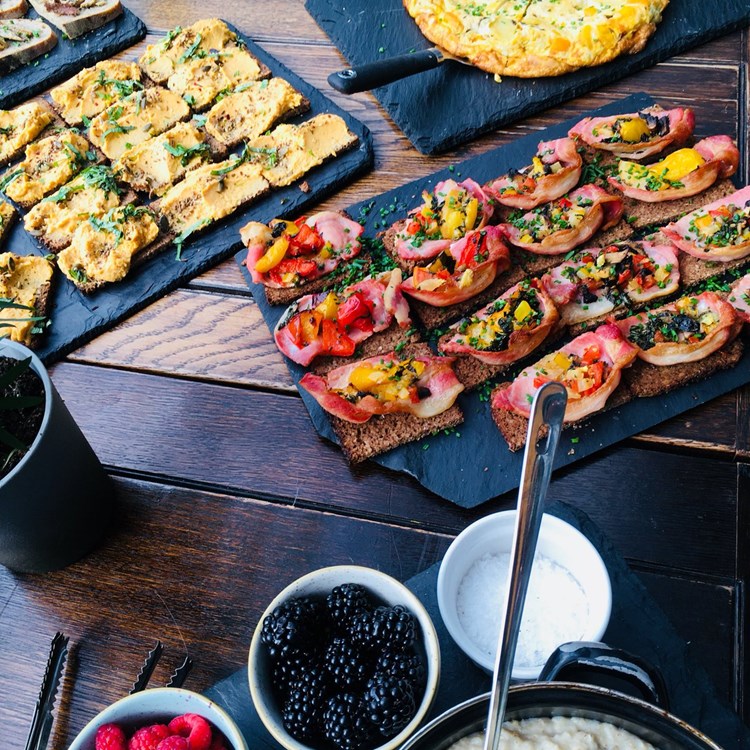 Picture: Organic breakfast served at Eat, Drink, Sleep Organic event - organic sales into food service grew by 8% in 2018.
Key areas of growth identified by the report include:
Home delivery of organic, through online and box schemes, is growing fastest at 14.2%. This channel accounts for 14% of all organic sales. By 2023, home delivery is on target to make up a quarter of all sales of organic in the UK
Supermarket sales of organic, excluding discounters, increased by 3.3%
Independent retailers saw sales increasing by 6.2%, buoyed by plastic-free, healthy and hyper-local shopping habits and wider organic ranges from wholesalers
Organic sales into foodservice grew almost 8% to £90.9 million in 2018, supported by continued interest in Soil Association's Food For Life scheme, despite public spending cuts
Soil Association Certification certified textile sales increased by 18% in the UK, making the market worth £41.3 million
Certified organic and natural beauty product sales grew 14% in 2018, with the market now worth £86.5 million. A separate organic beauty market report will be published by Soil Association Certification on Wednesday 13 February
Across the UK organic market, categories that continue to drive growth include wines, and chilled foods; and canned and packaged grocery. Figures show that the chilled convenience sector, including tofu and fresh vegetarian products, saw sales grow by over 25%. Sales of fresh fruit, salad and vegetables increased by approximately £15 million during the year.