Meet our Farmer Ambassadors
Farmers are a vital part of the solution to the challenges of climate change, nature loss and ill-health we all face.
In Scotland there are nine farmer and crofter ambassadors – part of our UK-wide network of 24. 
Soil Association Scotland director Aoife Behan welcomed them in 2020, saying: "Scotland's farmers and crofters are a vital part of the solution to the challenges of climate change, nature loss and ill-health we all face. By producing food in ways that nurture people, the environment and the rural economy, they meet those challenges head-on. We want to give those farmers the tools to show people how they do it.
"We are proud to welcome such a brilliant, diverse bunch into the programme, and look forward to seeing and sharing what they produce after the training in October."
Meet our Farmer and Crofter Ambassadors below.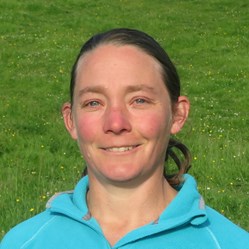 Helen O' Keefe
Middleton Croft, Elphin, Sutherland
Helen farms seven acres across three crofts near Elphin in Sutherland, with shares in 3,700 acres of rough common grazing at Assynt. She has a sheep enterprise, poultry for eggs, fruit trees and some veg, which she sells through an onsite café and farmshop, as well as a new online food hub.
Helen says: "Small scale crofters need a voice to explain the environmental and community benefits of crofting. And we need role-models for how we can produce quality, local food on smallholdings, common ground and marginal land."
Follow Middleton Croft on Facebook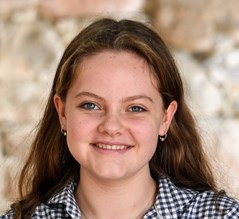 Jessica Walker
Barnside Farm, Duns, Scottish Borders
Jessica is one quarter of Team Walker, comprising mum Andrea, dad Charley and brother Tom. Farmers Weekly Grassland Managers of the year, they farm 625 acres of commercial and pedigree organic beef and sheep in a holistic system, keeping them outdoors year-round.
Jessica says: "I would like to show our grazing management practices, and how we approach farming for the environment whilst maintaining a profitable business. I feel as though my generation has not been shown farming in an appropriate light and I would like to help change this."
Follow Barnside Farm on Twitter or Facebook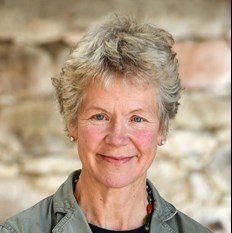 Denise Walton
Peelham Farm, Foulden, Berwickshire
Denise farms 650 acres organically in partnership with her husband Chris and son Angus. They have cattle, farm pigs and store sheep and grow cereals in rotation for the pigs. They have an on-farm butchery and charcuterie facility and sell organic meat products directly to retail outlets and end-users.
Denise says: "I have a lot of experience and knowledge to share from 30 years of farming here at Peelham, which includes learning how to market and to sell direct. I am also an ecologist, and bring understanding of farm habitat restoration and ecosystem functioning into the mix."
Follow Peelham Farm on instagram or Twitter or Facebook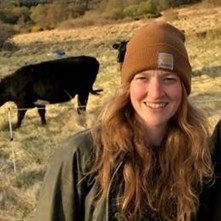 Nikki Yoxall
Howemill, Huntly, Abderdeenshire
Last year, Nikki and her husband James set up Grampian Grazers, starting with their 18 acres and small herd of native breed cattle, in an agroforestry system. They are working with other landowners to expand their capacity and grow their herd.
Nikki says: "We are mob grazing our cattle and would be keen to show the benefits not only to our livestock, but in promoting biodiversity. Our native breeds do a great job in turning the rich and diverse swards and tree leaves into what we think is some of the best beef money can buy."
Follow Howemill on Twitter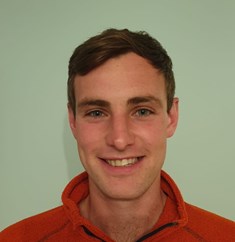 Matt Anderson
Mainhill and Swinside Farms, Scottish Borders
Matt is an organic beef farmer and LANTRA industry champion, with 96 acres of his own, and almost 1000, with sheep, that he farms with his father. He comes from a farming family, with a soil scientist grandfather and two uncles and a brother who also farm.
Matt says: "I would like other farmers and policy makers to see organic grassland management as a sustainable way of farming in the future, providing both food security and environmental benefits. I would also like to make the general public more aware of the good stories from agriculture."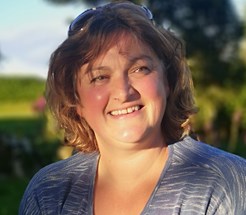 Gillian Vollum
Balliemore Farm, Isle of Kerrara, Oban
Gillian runs an 800-acre family farm with her husband and two small boys, whilst also being the island's post lady. She has 450 sheep, eight Dexter-cross cows, eight weaners, 30 hens and two troublesome ducks. She sells through an online famers market and from the farm.
Gillian says: "We absolutely have to get better at promoting ourselves, our products and our farms. We have to educate people about how we get our food to their table, how we look after our animals, how we try and plant as many trees and wild flowers as we can, all while trying to stay financially solvent-ish, raise our families and hopefully leave the farms and land in some sort of good order for the next generation. It's a pretty big juggling act."
Follow Balliemore Farm on Facebook or Instagram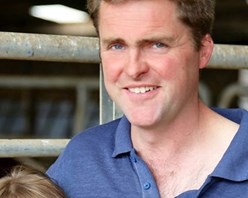 Robert Wilson
Cowbog Farm, near Jedburgh, Scottish Borders
The Wilson family have been Roxburghe Estate tenants on 260-acre Cowbog farm for three generations, and farm a further 300 acres. They have the oldest herd of Pedigree Herefords in Scotland, an arable business focussing on malting barley, riverside wetland and some elusive Barn Owls.
Robert says: "We are passionate about sharing all aspects of our farm and this opportunity would let us share it with a wider audience. We must reconnect consumers back to the source and explain our side of the story, openly, honestly and with pride."
Follow Cowbog Farm on Twitter or Facebook or Instagram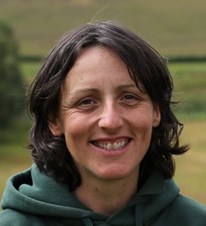 Lynn Cassells
Lynbreck Croft, Tomintoul, Grantown-on-Spey
New entrants to farming, Lynn Cassells and Sandra Baer own and farm 150 acres in the Cairngorms, producing pasture and tree leaf-fed Highland Beef, regeneratively grazed rare breed pork, free range eggs and honey. They sell direct via subscription-based clubs and seasonal meat boxes and have a butchery on site.
Lynn says: "We would like to show that farming with nature can go hand in hand with running a business that pays the bills."
Follow Lynbreck Croft on Twitter or Facebook or Instagram
Johnnie Balfour
Balbirnie Home Farms, Fife
Johnnie farms 3335 acres of mixed cereals and vegetables, beef cattle and forestry, in partnership with his father and a team of six farm staff. Balbirnie has been AHDB's Strategic Cereal Farm Scotland since 2020.
Johnnie says: "We're investing in regenerative agriculture and the integration of enterprises, including arable crops, livestock and forestry. I would like to see all farmers reducing tillage, reducing inputs, enhancing the environment and making a profit."
Follow Balbirnie on Twitter or Facebook