Soil Association Scotland view on the Agriculture Bill consultation
A transition to agroecological farming
To read our full consultation response, click here.
The Soil Association has been consistent in our view that a transition to agroecological farming is a clear, evidence-based solution to addressing the climate, nature and dietary health crises we face.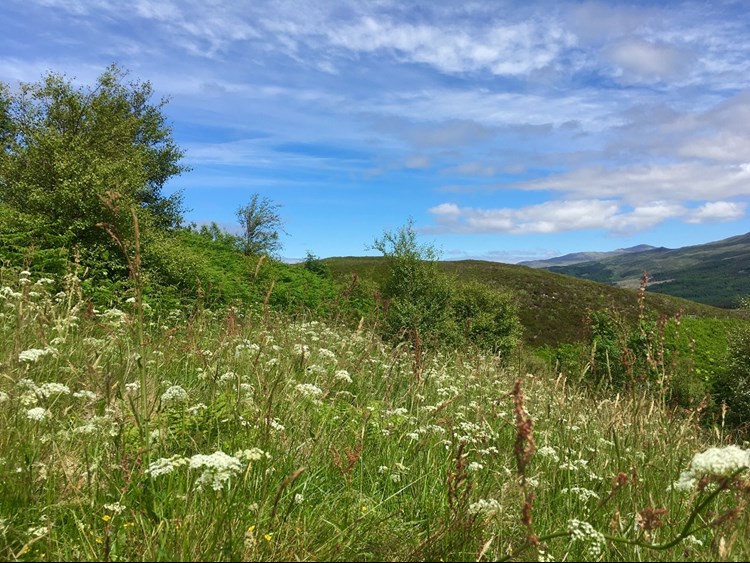 Wildlife Croft Meadow. Photo courtesy of Phil Knott
We welcomed the Scottish Government's Vision for Agriculture and the ambition to deliver "high quality food production alongside climate mitigation, adaptation and nature restoration". The Vision says that this will require a "transformation journey" for Scottish agriculture. We agree.
It is important to acknowledge, however, that many farmers and crofters have already adopted nature-friendly farming approaches or have at least started on that journey. Some of those are certified organic by Soil Association, while others are accredited through organisations such as Pasture for Life or are part of the Nature Friendly Farming Network or the Scottish Government-backed Agriculture, Biodiversity and Climate Change Network.
We were very pleased to hear Cabinet Secretary for Rural Affairs Mairi Gougeon say in parliament on 8 November that, under the future payment system, those who are "pioneering best practice right now will be recognised and rewarded" for actions they have already been taking.
We know this has been a concern for many Soil Association licensees and others who are not certified organic but have been farming or crofting in a nature-friendly way for many years. As the Cabinet Secretary said, "it is only right and fair" that is recognised in the future payment framework.
The CAP and area-based payments
More broadly, we think the process of replacing the Common Agricultural Policy (CAP) provides an opportunity to move away from the area-based payments system, which we think is an inefficient and inequitable way to distribute public funds.
The basic payment is sometimes referred to as 'income support', but that is highly questionable when the bulk of payments end up with the largest landowners on the most productive land, rather than with those with the greatest need. At present, the top 20% businesses take 63% of the budget, while the bottom 40% only receive 4.8% of the budget.
We would like to see that change, but we also recognise the political reality that the Scottish Government has committed to maintaining direct payments, with 50% subject to enhanced conditionality from 2025 onwards.
And we think that the proposed four-tier structure, while not perfect, can be made to work.
The total annual budget for agriculture is around £600million and we want to see that maintained, but it must also be repurposed.
We are backing the Scottish Environment LINK campaign, Farm for Scotland's Future, which is calling for at least 75% of funding to support measures to reduce emissions, increase biodiversity and restore nature on-farm.
More organic farming
There is strong evidence that switching to organic can tick all of those boxes, and we think farmers and crofters should be incentivised within the new system to enter conversion.
We suggest Scotland looks to the example set by the Irish Government, which has recently announced a significant increase in funding to support organic farming, including the introduction of 'participation payments' on top of higher maintenance payment rates across the board, as well as investment in advice, supply chain development and marketing.  
We would also like to see the Scottish Government build on its target to double the amount of land farmed organically by 2026 by aiming to reach 10% by 2030. This would be in line with other EU members states such as Ireland and keep pace with the aim within the EU Farm to Fork strategy of 25% organic land across the whole of Europe.
Support for agroforestry
Another priority area in our consultation response is the integration of trees on farms and crofts.
Our economic modelling has shown that policy support would provide best value for money if geared towards systemic change. Agroforestry will become more widely established if the productivity benefits are better understood, market development is supported and if schemes effectively facilitate private natural capital investment.
One scenario modelled by Soil Association in our Trees and Woodland in the Farmed Landscape report suggested that a modest allocation of tree planting (in the range of 1-5% of Scottish farmland) would lead to an extra 342,000ha of woodland and trees outside woodland planted by 2050.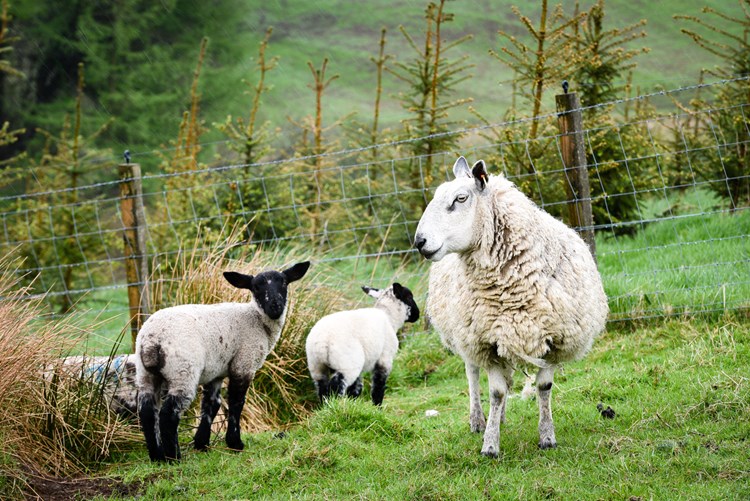 Ardoch and Threepland. Photo courtesy of Neil Davidson
Examples where this could be particularly effective are shelterbelts in dairy systems, which have been found to reduce thermal stress in animals and increase milk yields, or the integration of trees in free range poultry systems, which evidence shows can lead to productivity benefits compared to intensive systems.
Now is not the time to 'reset' policy
We have heard the recent calls from the National Farmers Union (NFU) Scotland for a 'reset' on Scottish Government policy. We agree that there are enormous pressures on the farming sector at present, including high energy bills, the rising cost of inputs, the availability and cost of feed and labour shortages.
However, now is not the time to go back to the drawing board. We need to move forward and make the new support framework work for Scottish farmers and crofters.
Ms Gougeon said in parliament on 8 November that "there is no contradiction between high quality food production and producing it in a way that delivers for climate and nature".
We agree. And we would go further by saying that the long-term sustainability of Scottish food production, and our food security, depends upon a shift to more resilient, nature-friendly systems.
To read our full consultation response, click here.