Is it time to talk about dietary change?
One of the missing elements in the political discourse around the climate and nature emergencies is a nuanced debate around dietary change.
It is difficult territory for politicians, who are reluctant to be seen to be telling people what they should and should not eat. This is particularly true when it comes to any suggestion that we should reduce our meat consumption.
Indeed, Henry Dimbleby, the UK Government appointed 'food tsar', ruled out a recommendation for a meat tax from his National Food Strategy because he thought it would be "politically impossible" to implement.
Political leaders prefer to stick to their comfort zones, and besides, there are pressing issues at hand such as the cost-of-living crisis and the war in Ukraine, right?  
Yet we do need to talk about dietary change if we are to have any chance of meeting the government's own net zero targets.
Climate Change Committee
This issue reared its head once again earlier this month. The Scottish Parliament's Rural Affairs and Islands Committee has been taking evidence for several weeks now as part of its pre-legislative scrutiny process for the Agriculture Bill.
At one of the recent sessions, Chris Stark, chief executive of the UK Climate Change Committee (CCC) took questions from MSPs about the Scottish Government's progress towards meetings its statutory net zero target, which includes emissions reductions from agriculture.
In a follow-up letter sent to the committee, Mr Stark repeated comments made in a previous CCC report on Scotland from last year that there was an "urgent need" for agricultural policy to encourage the sector to cut emissions "swiftly and deeply".
Mr Stark outlined some of the measures that should be incentivised, such as "low carbon" farming, agroforestry and peatland restoration, while calling for further detail on how the farming sector can adapt and become more resilient in the face of climate change.
But the most striking element of the submission was around the dietary change that will be required.
The CCC modelling suggests that we need to eat less meat, with a recommendation of meat and dairy reductions of 20% by 2030 and 35% by 2050. 
That means livestock numbers must come down – and the CCC model has assumed reductions in dairy cattle (29%), beef (26%) and sheep numbers (26%) in Scotland by 2045.
Crucially, the CCC says those changes must happen without farmers and crofters increasing exports, and without an increase in imported meat, which would simply offshore the impact of our own consumption.
A hot topic
It is easy to see why this is so challenging for political leaders.
The recent media coverage of Edinburgh City Council's decision to endorse the Plant Based Treaty was a case in point of how polarising the meat debate has become. 
There have also been furores over attempts to ban meat from canteens in some of Scotland's universities, including Edinburgh and Stirling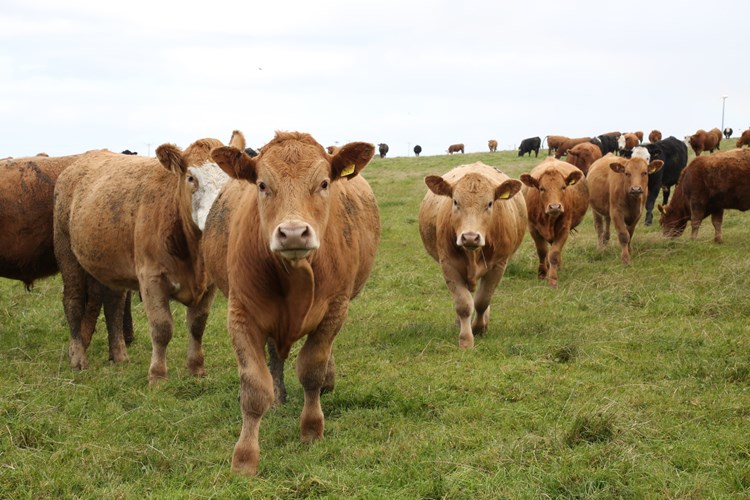 Organic cattle, New Holland Farm, Orkney
This can all contribute towards a cautious approach to policy-making.  
Since its publication, Mr Dimbleby's National Food Strategy – which advocated for a 30% reduction in meat consumption in the next decade – has been quietly shelved by the UK Government.  
In Scotland, the SNP/Green government is due to introduce an Agriculture Bill in September, and a draft National Good Food Plan is expected this summer. There are clear opportunities to define how our food system needs to change.
The climate and nature emergencies are now at the heart of all Scottish Government policy.  But so far, there has been little mention of the need for dietary change.
The issue did, however, feature strongly in the Scotland Climate Assembly report, which suggests this is a conversation that the public might be ready to have.
The Soil Association position
Soil Association has long advocated for a transition to agroecological and organic farming, alongside a shift to more healthy and sustainable diets.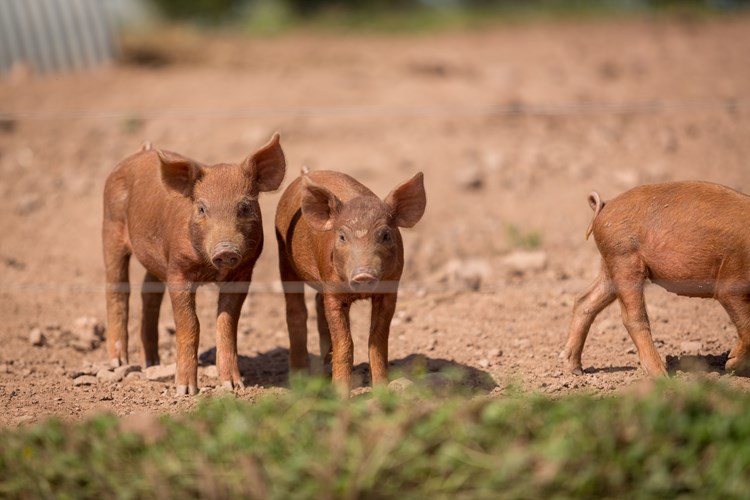 Organic pigs, Peelham Farm, Scottish Borders
That means we need to eat less but better meat, and more and better vegetables, pulses and fruit.
The IDDRI/FFCC Ten Years for Agroecology work outlined how the UK diet needs to change between now and 2050. That included a reduction in meat consumption, but that added up to more substantial cuts in intensive chicken and pork, and relatively small changes to red meat consumption due to the beneficial role of grazing ruminant livestock.
Others will have different, and strongly held views. But that doesn't mean we can't talk about it.
It does not all come down to what the government says or does. But changes to policy – whether that's taxing unhealthy foods, subsidising fruit and veg or incentivising nature-friendly food production – can make a difference.
There is evidence from other parts of the world that shows what can be possible. With a National Good Food Plan due to be published by the Scottish Government in the coming months, is it not time for us to talk about dietary change?