Rishi Sunak, net zero and Scotland
Two months ago, I posed a question in this blog as to whether the consensus on climate policy in the UK was softening.
This was based on an observation that the political debate had shifted away from whether certain policies were necessary, and instead focusing on the cost and difficulty of implementation.
Concerns had been raised about plans to expand the Ultra Low Emissions Zone in London, the introduction of a similar scheme in Glasgow and about the impact of designating parts of Scotland's waters as Highly Protected Marine Areas.
But that was before the Prime Minister Rishi Sunak took to the airwaves last week to row back on multiple UK Government pledges.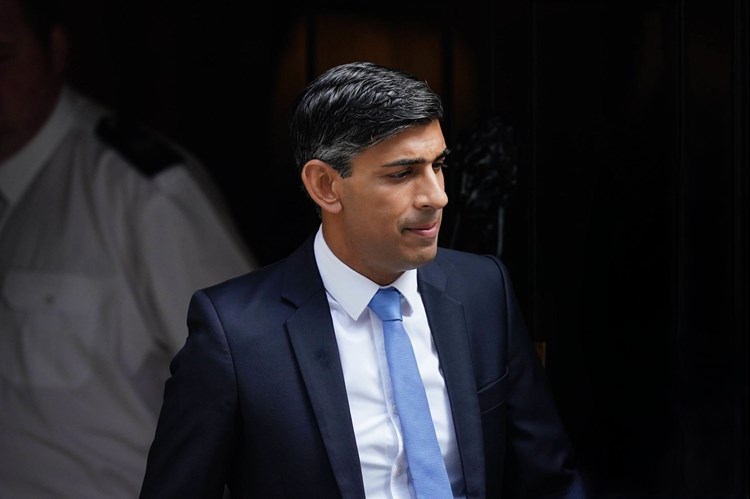 Starting with a five-year delay to a ban on sales of new petrol and diesel vehicles by 2030, Mr Sunak also outlined a watering down of a plan to phase out the installation of gas boilers (in England) by 2035, instead aiming for an 80% phase-out. Further, a 2026 ban on off-grid boilers (also in England) would be delayed to 2035, again with an 80% phase-out, and homeowners would not be forced into what Mr Sunak termed "expensive insulation upgrades".
Scottish Government reaction
Scotland's Net Zero Secretary Mairi McAllan said the Scottish Government had been blindsided by these announcements, with no consultation in advance.
Ms McAllan went further, describing the decisions as an "unforgivable betrayal of current and future generations".
There was also condemnation from environmental groups, the car industry and from business figures such as Phones4u founder John Cauldwell, the biggest donor to the Conservative party before the 2019 election, who described the government plans as "madness".
But where does this leave the Scottish Government's own net zero targets – and what impact might this policy shift at a UK level have on efforts to reduce emissions from agriculture and land use?
First Minister Humza Yousaf, who had just returned from the UN Climate Week summit in New York, told the media this week that he had "no intention to change" key net zero targets.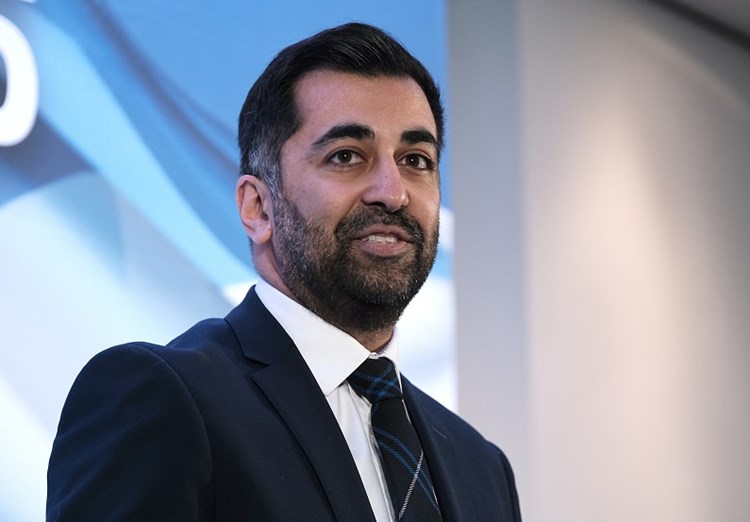 Mr Yousaf said Scotland would show "moral leadership" on the issue, which politically creates a clear dividing line ahead of a general election next year.
This is likely to be welcomed by a majority of the voting public, who polls show are very concerned about climate change and supportive of government action to address the issue.
However, on a practical level, it is difficult to see how Scotland can meet a 2030 target on the sale of petrol and diesel cars, for example, if England delays until 2035. Indeed, the SNP's energy spokesman at Westminster, Dave Doogan, has already said that the UK Internal Market Act would force Scotland to follow the UK Government's timeline.
And there is no doubt that the Prime Minister's signalling about the short-term costs of net zero measures will embolden critics who are already questioning the wisdom of moving too far, too fast when it comes to climate action.
Cost vs benefits
In reality, the independent UK Climate Change Committee and the Office of Budget Responsibility have both said that the cost of reaching net zero would be far outweighed by the savings that would be made. And this financial cost/benefit analysis does not take into account the co-benefits of climate action, including cleaner air, improved water quality and increased biodiversity.
When it comes to agriculture and food production, there can be no long-term food security without a stable environment. Reducing the sector's reliance on fossil-fuel based fertilisers and chemical pesticides would be a good start, while implementing nature friendly measures such as integrating more trees and hedges, planting wildflower field margins and incorporating more nitrogen-fixing legumes into rotations could all help to bring nature back to our farmland. There are also huge opportunities to sequester carbon by restoring degraded peatland.
The Scottish Government's Vision for Agriculture has set a clear direction of travel, and while there has been frustration at the pace of policy development, this is no time to be rowing back on the climate and nature ambition.
A parliamentary debate in Holyrood this week offered more heat than light, and too often descended into party-political point-scoring rather than constructive debate and an effort to seek agreement on the way ahead.
This needs to be a decade of delivery on climate and nature policy, we cannot afford for short-term thinking or political posturing to get in the way.