Local routes to market: Exploring the opportunities in school food for Scottish suppliers

Local routes to market: Exploring the opportunities in school food for Scottish suppliers
Local routes to market
Exploring the opportunities in school food for Scottish suppliers
Wednesday 25 November 2020, 2.30pm
–4

pm
Free online discussion and networking event
Are you a Scottish producer or supplier interested in the business opportunities in public procurement? Or do you work in catering or food procurement for a local authority that's looking to support local businesses?
Short and local supply chains are good for the economy, the environment and for health. And, as the impact of the coronavirus pandemic has shown, they are also more resilient to disruption. The Scottish Government and Scottish local authorities are actively seeking to source more of the food that goes into school meals as locally as possible – making the public sector an excellent route to market for Scottish suppliers.
Join us with ASSIST FM National Chair Jayne Jones and Supplier Development Programme's Gillian Cameron for this unique opportunity to:
explore how supplying school food can benefit your business
hear first-hand from local authorities and suppliers about how their partnerships work in practice
learn from the experts how to navigate public sector tendering processes
network with Scottish suppliers and local authorities.
Free of charge to Scottish suppliers and producers, and local authority staff working in catering and public procurement. Booking is required.
For more information, get in touch with Lucie Wardle, Food for Life Supply Chain Officer (lwardle@soilassociation.org)

Related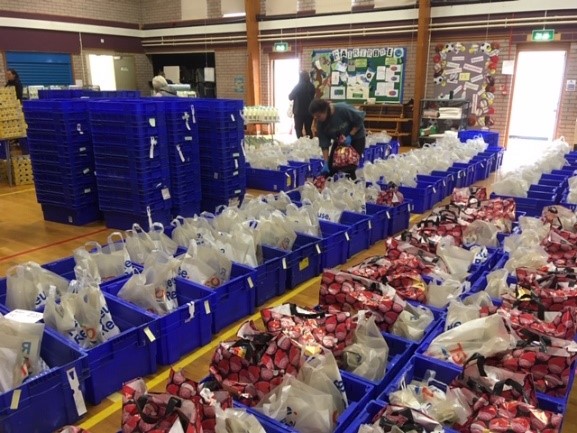 Coronavirus: how Argyll and Bute Council's focus on fresh and local food kept communities fed
Read more