The Food For Life Scotland Programme

The Food For Life Scotland Programme
Our Food for Life team works to make good food the easy choice for everyone
We make sure good food is not only on the menu, it is part of the conversation and a way of life in schools, hospitals, care homes, workplaces and cities.
What do we mean by 'good food'?
Food that's good for your health: lots of fruit and vegetables, fish and wholegrains, a bit less but better quality meat, and a lot less processed food. Good food is even better when it's shared.

Food that's good for the environment: it's in season, it's sustainably produced, has low-climate impact and high welfare standards

Food that's good for the economy: it's grown by local producers, it's prepared by skilled and knowledgeable people, and it supports a thriving economy.
The Food for Life Scotland approach provides a framework for change, through food we are taking on the big social issues: health, the economy and the environment.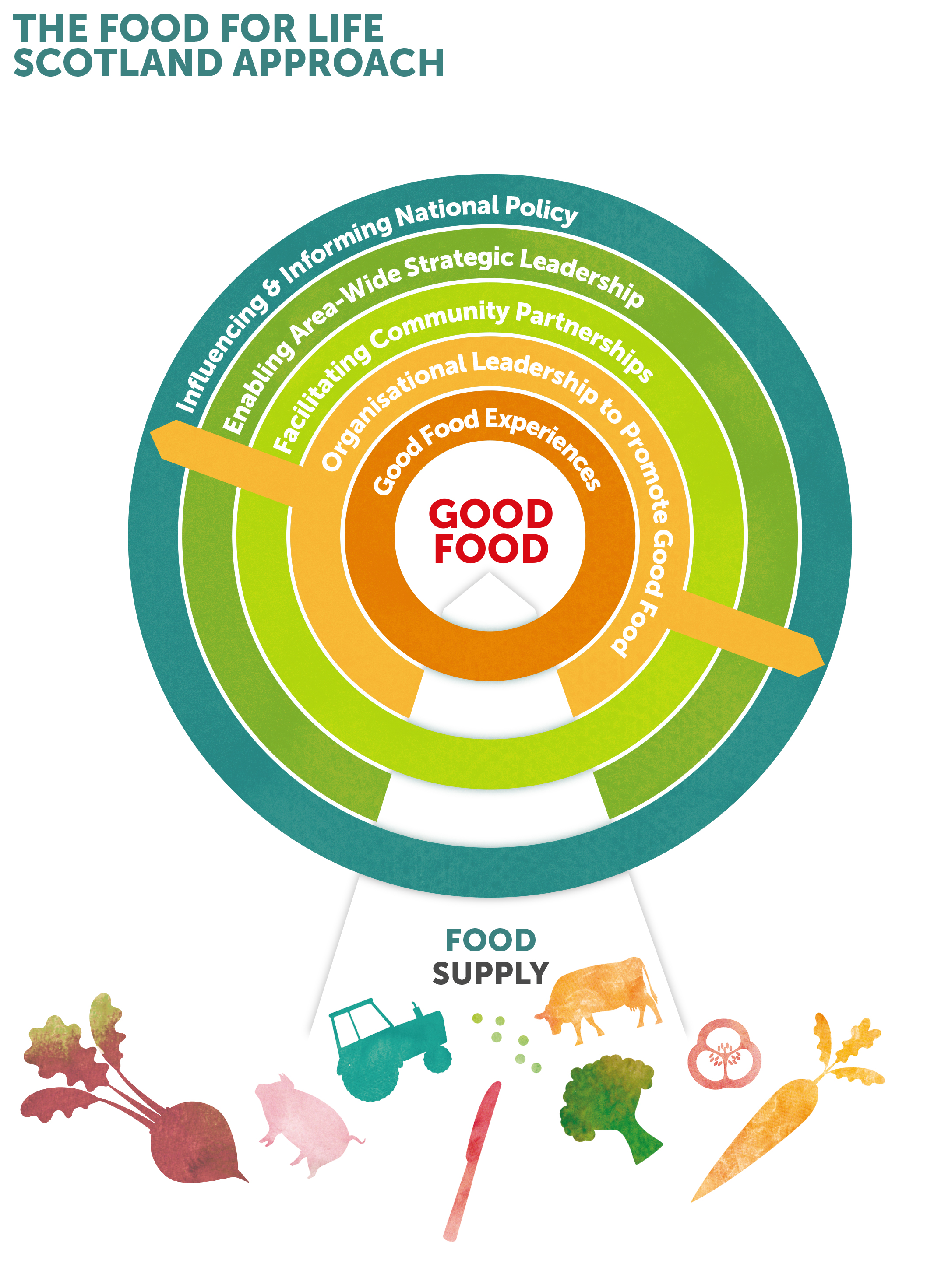 So, how are we doing it?

By making good food a reality on plates and in policy and by fostering good food practices through our partnership work, in organisations and places and with the people whose lives we reach.
And we're making an impact, read more about how we're helping to deliver a Good Food Nation in our impact report.
To find out more, contact the team.
The Soil Association's Food for Life Scotland programme is one way to put sustainable, healthy food right at the heart of our schools and communities, and will contribute to Scotland becoming a Good Food Nation.

Richard Lochhead

Former Cabinet Secretary, Scottish Government