The Food For Life Scotland Programme

The Food For Life Scotland Programme
Our Food for Life team works to make good food the easy choice for everyone
The Food for Life programme supports Local Authorities across Scotland to get more local food on the table and serve fresh, healthy, and sustainable meals in their schools.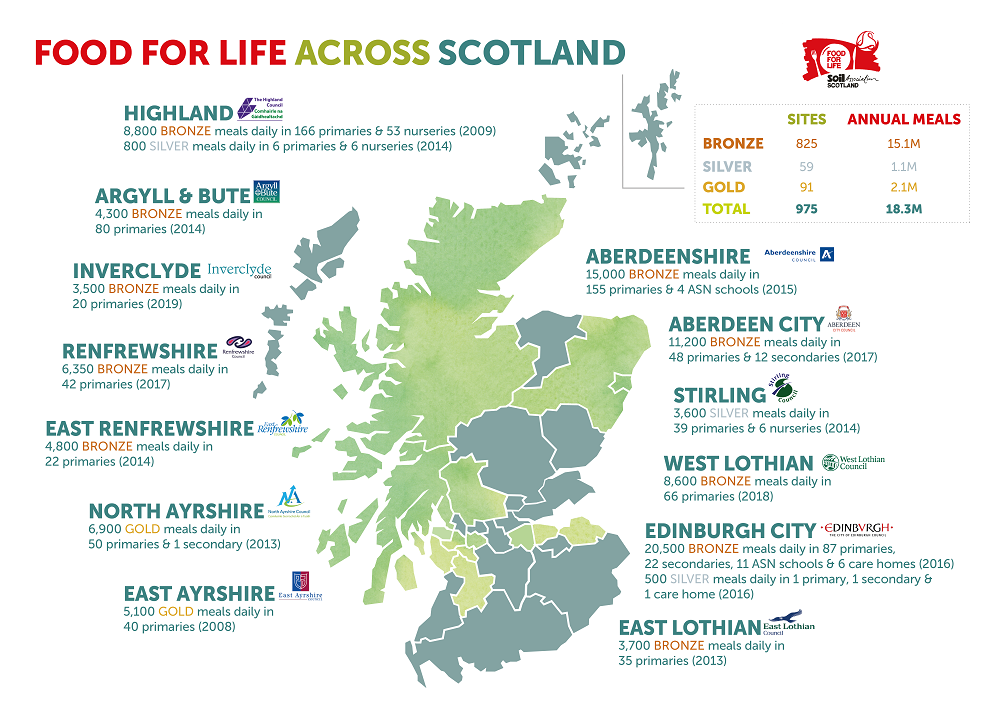 The Food for Life Served Here award – available at Bronze, Silver, and Gold – is an independently certified guarantee that the food on school menus meets our standards for health and sustainability. It shows you're part of a respected and growing nationwide scheme – in fact, 1.7 million Food for Life Served Here meals are served every day all around the UK.
The Food for Life Scotland approach provides a framework for change, through food we are taking on the big social issues: health, the economy and the environment.
The Soil Association's Food for Life Scotland programme is one way to put sustainable, healthy food right at the heart of our schools and communities, and will contribute to Scotland becoming a Good Food Nation.

Richard Lochhead

Former Cabinet Secretary, Scottish Government