Meet the mob grazers
The Mob Grazing Operational Group
Transitioning to nature-friendly, regenerative, agroecological farming practices is a vital part of how farmers can help restore our climate, nature and health. 
But trying new things is best done together. 
Soil Association Scotland's Farming for Biodiversity Operational Group has built on the work of the Mob Grazing Field Lab, where 16 farmers got together in 2018 to follow each other's experiences of transitioning to this 'tall grass' grazing system and share best practice.
Over the last 9 months, a core group of 12 farmers in the Operational Group have worked closely with Richard Lockett and colleagues at ScotFWAG, Emily Grant from Forrit Progressive Production, and Clem Sandison from Soil Association Scotland to develop benchmarking tools, events and resources for farmers looking to learn more about Mob Grazing.  Together, the group have developed methods for monitoring the environmental, financial and social wellbeing outcomes of mob grazing, including above and below-ground biodiversity.
This funded project has now concluded with Soil Association Scotland, but the group plan to continue meeting to share practice and will be independently facilitated by Clem Sandison. For more information please contact: clem.sandison@gmail.com
Meet the mob grazers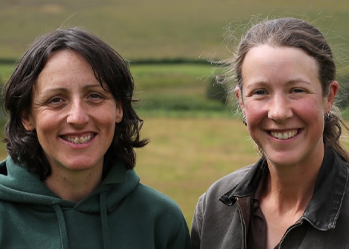 Sandra Baer and Lynn Cassells
Lynbreck Croft, Grantown-on-Spey
Together, Lynn and Sandra farm a 150-acre croft in the Cairngorms National Park. They produce beef from Highland Cattle, pork from Oxford Sandy and Black pigs, eggs from laying hens and honey from bees.
Lynn says: "We believe in farming in symbiosis with nature. By using mob grazing as part of our holistic planned grazing context, we are able to work with our animals and with nature to improve the health of our soils and our environment. We are involved with the group to learn from others and to share positive, nature-friendly farming stories."
Follow Lynbreck Croft on Twitter, Facebook, or Instagram @lynbreck_croft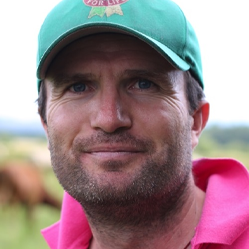 Johnnie Balfour
Balbirnie Home Farms, Cupar, Fife
Johnnie farms 1300 hectares of mixed cereals, vegetables, beef cattle and forestry, with a team of six farm staff including a farm manager.
Johnnie says: "I started mob grazing because I want to grow more grass and extend the grazing season, as well as reduce costs, for my beef herd. To talk to like-minded people in the group and to work through the issues associated with mob grazing is really useful."
Follow Balbirnie Home Farms on Twitter, Facebook, or Instagram @balbirniefarm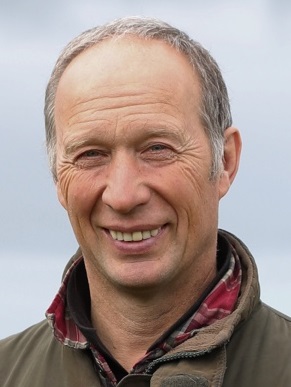 Tony Bown
New Holland Farm, Orkney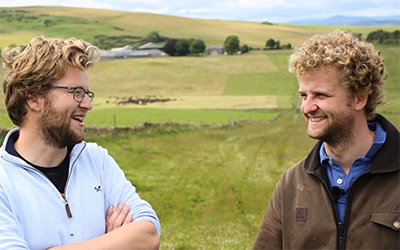 Andrew and Robert Brewster
Easter Denoon Farm, Angus
Robert & Andrew's family have been livestock farmers at Easter Denoon farm in Angus since 1946. They've been organic since 1990, mobgrazing since 2012 and now pasture cropping since Autumn 2018.
Find out more here.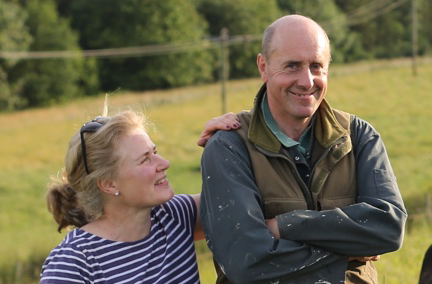 Robert Campbell and Kate Elliott
Fife Dexters, Fife
Robert & Kate have a herd of about 50 (mainly) pedigree Dexter cattle on their small, organically managed farm in North East Fife near St.Andrews. Their Dexter beef is certified as being 100% grass fed by the Pasture-Fed Livestock Association & they are organically certified by the Soil Association.
Find out more here.
Follow them on Instagram @fifedexters

Doug Christie
Durie Farm, Leven, Fife
Doug farms 500 acres of organic beef (AA*) and arable crops: conventional linseed, wheat, barley, oats, peas, beans and oilseed rape. He's also involved in a range of intercropping crop trials with the James Hutton Institute and SRUC, in addition to trialling organic oil seed rape.
Doug says: "I'm interested in mob grazing to reduce costs, for its environmental benefits, for resilience (both business and weather proofing) and cattle health, and for its potential to increase output. The group allows me to get together with like-minded farmers."
Follow Doug on Twitter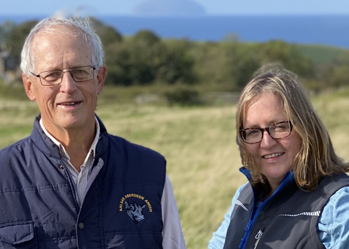 Heather and Philip Close
Balsar Glen, Girvan, South Ayrshire
Heather joined her father, Phil, in 2019, to farm 117 hectares of lowland grazing and 15 hectares of woodland, having previously been an engineer. They have a suckler herd of around 40 cows, plus followers - a mixture of pedigree Aberdeen Angus and Original Population Herefords. They also have three geese.
Heather says: "Mob-grazing just makes sense to us. We are able to keep input, machinery, housing and labour costs low while our cows have the freedom to express natural behaviours, live outside all year round and select what they want to eat from the pastures and hedgerows.
"Mob grazing is as much an art as a science, there is no single approach that works in every field at every time of the year. At those times when you are trying something new, or feeling your way, it is great to have a bit of support and the occasional hand hold: this group has been that for us."
Follow Balsar Glen on Facebook or Instagram @balsar_glen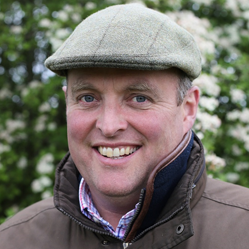 Sam Parsons
Balcaskie Estates, Anstruther, Fife
Sam is estate manager at Balcaskie – a mixed lowland farm with beef, sheep and cereals. He is a breeder-finisher with a 300-strong suckler herd of Luing, Lincoln Red and Simmental Cross cows, and will outwinter the lot this year. He also has a lambing flock of Scotch mules and Texel cross ewes, producing fat lambs.
Sam says: "Extending the grazing season and reducing costs, at the same time as improving soil health, is a win-win for us. I joined the group to share knowledge and gain confidence in a system which has little external expertise, as it does not rely on purchased inputs. Peer-to-peer learning has been crucial."
Follow Bowhouse on Twitter or Instagram @bowhousefife, or Balcaskie on Facebook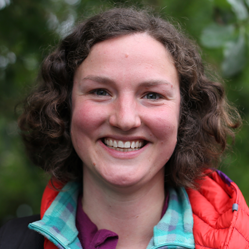 Katharine Sharp
Achpopuli Farm, Bathach, Inverness
Katharine farms 70 acres in a little hanging valley in the hills of Abriachan, on the north side of Loch Ness. She farms sheep, cattle, ducks and geese (focussing on native breeds like Shetland), producing pasture-fed meat, fleece and eggs. She is the sole farmer, but her family helps out sometimes.
Katharine says: "I love the way mob grazing provides fresh grazing for the livestock, leaves parasites behind, and how you can tailor the impact for different areas depending on what you want to encourage. I am focussing on increasing biodiversity, especially of wildflowers and legumes, in the pasture. As a lone farmer, to have like-minded people to discuss ideas with is great!"
Follow Achpopuli Farm on Facebook or on Instagram @Achpopulifarm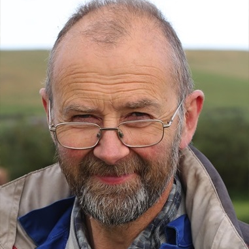 Erlend Spence
Beauquoy Farm, Dounby, Orkney
Erland farms 300 acres of grass, plus 200 acres of rough grazing. He keeps 75 beef cows for store, mainly Aberdeen Angus Cross and Shorthorn Cross (but moving towards Stabilisers), and he also finishes lambs from150 Easycare ewes. He farms alone, with one regular part time worker.
Erlend says: "In 2016 I was looking for a way to keep the same stock on less land. I'd read about mob grazing, and it looked like it could conserve and improve soil fertility, help reduce injurious weeds while increasing plant diversity, mitigate the effects of drought and wet spells, as well as extend the grazing season. The launch of the Soil Association Scotland group coincided with me making the decision to kit up for mob grazing and really go for it."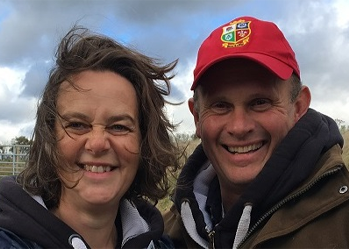 Charley and Andrea Walker
Barnside Farm, Duns, Berwickshire
Team Walker (with their children Tom, 18 and Jessica, 15) are tenants on a 625-acre upland beef and sheep farm. They run 540 wool-shedding ewes and 110 Welsh Black beef cows on a low input, grass fed, organic farming system, integrated with their commitment to rural stewardship.
Charley says: "We operate a rotational paddock grazing system which mimics the migratory grazing behaviour of nature's herds and flocks. Over the last four years, this system has increased our stocking rate by 30% and generated a 48% increase in output without increasing operational costs. As well as providing an abundance of quality grazing, it promotes much better plant root development and growth, thereby improving soil structure, organic matter content, water retention and carbon capture."
Follow Barnside Farm on Twitter or Facebook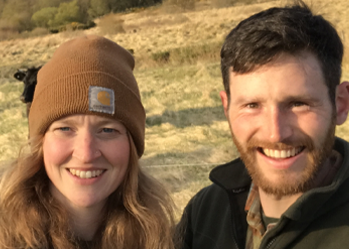 James and Nikki Yoxall
Grampain Grazers, Huntly, Aberdeenshire
James and Nikki have a herd of Shetland and White Galloway cattle but are currently farming without a farm! They have 18 acres at home but work as graziers across 200 acres of other people's land. They outwinter their cattle, using agroforestry and holistic planned grazing.
James says: "Mob grazing is one of the closest ways we can mimic nature in a farmed landscape with ruminants. It helps us to plan grazing across the year, and promote biodiversity by resting the ground for long periods of time. As new entrants, the group is an invaluable resource for us, supported by a fantastic group of people."
Follow Grampian Grazers on Twitter, or Howemill on Twitter or Instagram @howemill
Clem Sandison, Group Facilitator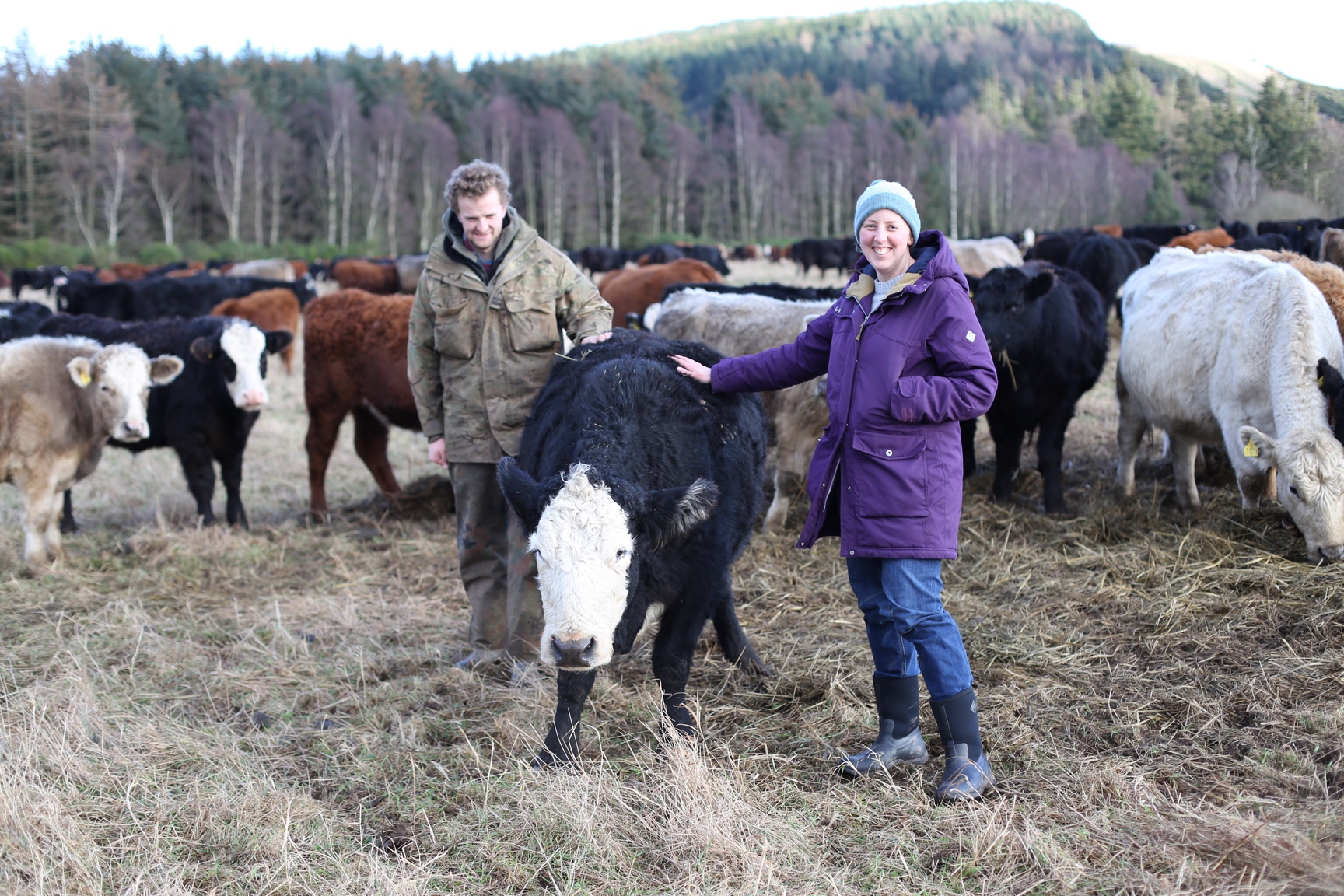 During Clem's time as Farming & Land Use Manager at Soil Association Scotland she was instrumental in setting up and facilitating the Mob Grazing group. She has a passion for regenerative agriculture and helps farmers to share their stories through films, events, and other creative means. She also works at the Pasture-Fed Livestock Association as one of the Regional Facilitators for Scotland.
Alongside working with farmers, she manages a community food forest in the east end of Glasgow and dreams of starting an urban micro-dairy one day!
Clem will be continuing work with the group now that it has concluded with Soil Association Scotland. For more information please contact: clem.sandison@gmail.com
Alternatively, follow her on Twitter (@ClemSandison) or Instagram (@la_jardinera)