Soil Assoc Scot joins new policy group
New Scottish Government-convened group to design food and farming policy 
Soil Association Scotland director Aoife Behan took part in the inaugural meeting today of a new food and farming policy group convened by the Scottish Government.
The Farming and Food Production Group (FFPG) is made up of 20 producers, consumers and environmental organisations and aims to help design the future of food and farming policy in Scotland.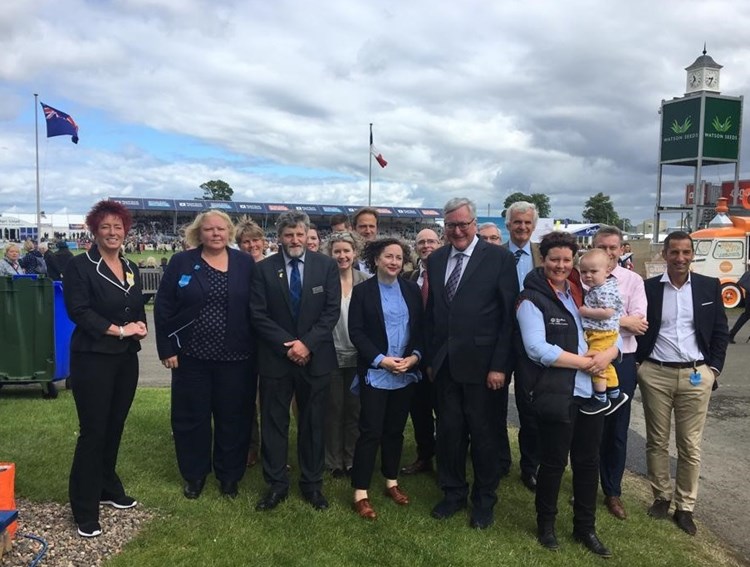 The group is expected to work intensively over the next year and will look at six key areas: sustainability, simplicity, profitability, innovation, inclusion, and productivity to come up with a set of key proposals for future agricultural policy.
Speaking at the first meeting of the group at the Royal Highland Show, Fergus Ewing, Cabinet Secretary for the Rural Environment, said: "What we don't need is for politicians to say how it should be done. The best way is for people to work together, with your wide range of knowledge and experience, and with people here in the government to back you up. 
"These recommendations I hope will play a real part in shaping the future of Scottish farming and food production."
Ms Behan said: "We are delighted to be joining this group and hope we can contribute towards a food and farming policy for Scotland's future that is produced by consensus and truly fit for purpose. The challenge ahead is huge – we need to reach net zero by 2045 whilst reversing the decline in our biodiversity; ensure rural businesses are profitable and feed our population sustainably – and to do that we must work together.
"We believe that by supporting farmers to farm with nature and to innovate, and with the public sector leading a wholesale shift towards sustainable diets, we can be up to the challenge.
"The UK's Committee on Climate Change stated that Scotland has potential to reach net zero quicker than the rest of the UK. Let's prove them right, by working together to transform the way we farm and eat, and show that Scotland can be a world leader on climate change."
Read our contribution to the Scottish Affairs Committee on future agricultural policy