East Ayrshire Goes Gold for 12th Time
East Ayrshire primary pupils are being offered fresh, healthy, and organic school meals, which have once again been recognised with the Soil Association Scotland's Food for Life Served Here Gold award.

Freshly prepared, seasonal and organic ingredients are at the heart of East Ayrshire's primary school meal menus under the Food for Life Scotland programme. East Ayrshire Council has held the Gold award since 2008, recognising their commitment to putting more seasonal food on school dinner plates and serving freshly-prepared, sustainable meals.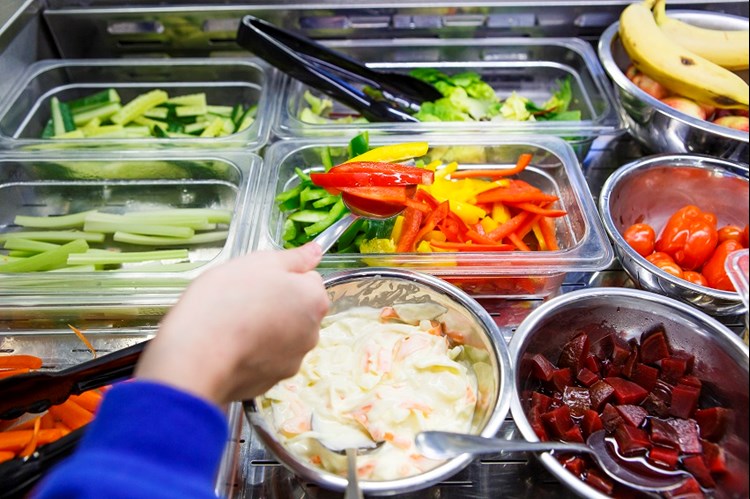 In confirming East Ayrshire Council had again won the award, Soil Association inspectors said "East Ayrshire should be incredibly proud of all their hard work to achieve Gold for another year. Food for Life shines through in the delivery of the lunch service." Children enjoy dishes including spaghetti and meatballs in tomato sauce, vegetable lasagne, and haggis, neeps and tatties.

The Food for Life Served Here award recognises and rewards councils that are serving food made from fresh ingredients, using free-range eggs and high-welfare meat, and free from genetically modified ingredients and undesirable additives. Holders of the Gold award also spend at least 15 percent of the ingredients budget for their service on organic produce.

East Ayrshire Council is the longest-standing Food for Life Served Here Gold award holder in the UK. The Council serves 4,920 Food for Life accredited meals a day across their 31 certified primary schools and 16 nurseries.
Dedicated to getting good food onto school plates
East Ayrshire was an early adopter of the Food for Life scheme, and their dedication to getting good food onto school plates continues to be recognised and celebrated. At last year's Food for Life Served Here awards, Fiona Murray, Catering Manager at Shortlees Primary School, was a finalist for the Schools Champion Award.

Andrew Kennedy, Head of Facilities and Property Management at East Ayrshire Council said: "We are delighted to have retained this accreditation for a twelfth consecutive year. This success is down to the continued commitment and passion of our catering teams, our local suppliers and the children that enjoy our food.

"We don't want people to regard our school food as being inferior to the best food they eat elsewhere. We have recognised the connections between what we eat and learning, how food helps with our health and how we can support our local producers. We invest in the food on the plate and the value it has, with good quality sustainable schools meals now the norm in East Ayrshire.

"Our approach is part of a much wider strategy that considers the health, economic, environmental and community benefits of good food. We focused on the journey of food from 'farm to fork' and by taking an economic development approach, instead of only considering the cost of procurement, we have improved the quality of school meals and generated a positive impact on local businesses. With climate change very much on the agenda, fresh local produce significantly reduces our carbon footprint too."
Local producers supplying good food
Anne Smillie of Corrie Mains Farm said: "It has been a great privilege supplying eggs to East Ayrshire schools, as part of the Food For Life Scotland programme. We are proud to have been recently awarded the Scottish Egg Quality Shield and overall trophy – Producer/Retailer, and the BFREPA Local Food Producer of the Year award. It's great to know that children in local schools are eating the good food that we produce as part of their Food For Life Served Here accredited meals."
Congratulations to East Ayrshire Council on this amazing achievement!
Sarah Duley, Head of Food at Soil Association Scotland, said: "Huge congratulations to East Ayrshire on this fantastic achievement. Renewing their Food for Life Served Here award is proof of the hard work and commitment of everyone involved in school meal provision, especially the catering staff. We're delighted to celebrate East Ayrshire's continued commitment to providing fresh, healthy and sustainable school food, and their support of Scottish producers and suppliers."