How public procurement benefits business
Food for Life Scotland is hosting Scottish producers and suppliers for Local Routes to Market, an online discussion and networking event on Wednesday 25 November about business opportunities in school food public procurement.
Short and local supply chains are good for the economy, the environment and for health. And, as the impact of the coronavirus pandemic has shown, they are also more resilient. The Scottish Government and Scottish local authorities are actively seeking to source more of the food that goes into school meals as locally as possible – making the public sector an excellent route to market for Scottish suppliers.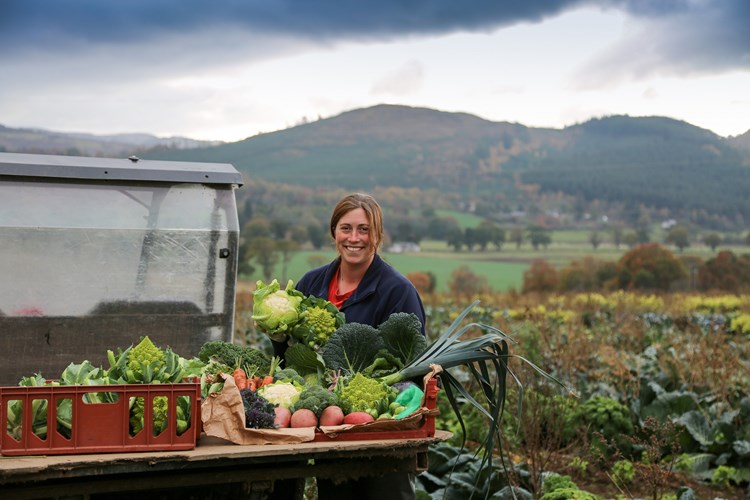 Image: Supplying fresh, local and sustainable food for school meals is a great route to market for Scottish suppliers. 
Scottish suppliers and local authority staff are invited to join Food for Life Scotland to hear first hand how school food provides a great opportunity to get more fresh, local and sustainable produce onto school plates across Scotland.
Jayne Jones, National Chair of ASSIST FM and Commercial Manager at Argyll and Bute Council will speak about how public procurement for school food benefits everyone, and what local authorities are already doing to source more Scottish food for school meals.
Local authority representatives and suppliers from council areas including Argyll and Bute and East Lothian will talk about how their partnerships work and the benefits for businesses that supplying food for school meals provides.
Gillian Cameron, Programme Manager at Supplier Development Programme will share top tips on accessing the public procurement tendering process, including how to find contracts and how to prepare for bidding.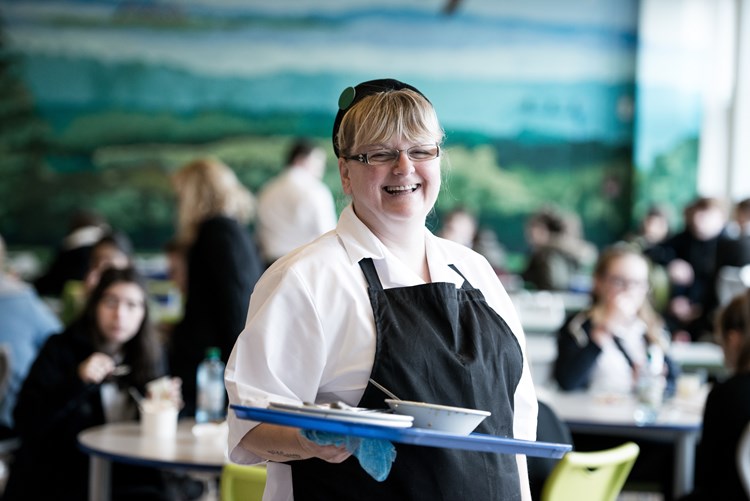 Image: Local authorities are seeking to source food for school meals more locally, because it's good for the economy, the environment and for health.
ASSIST FM works with companies from every industry, including food and drink, helping them to showcase their services to local authorities. ASSIST FM National Chair Jayne Jones says: "Before the pandemic, local authorities across Scotland were already making great strides in supporting local food businesses through their procurement. During the pandemic, there have been some fantastic examples of how those relationships have helped to support communities as well as children and young people. Buying food and drink locally is investing public money back into the local economy, which supports local business and boosts employment. This is more important than ever as we continue to support recovery for businesses. Supporting local businesses also ensures that produce is fresh, and shorter delivery distances mean lower food miles, reducing greenhouse gas emissions. Putting high quality Scottish food on the public plate benefits everybody involved."
The Supplier Development Programme (SDP) supports Scottish SMEs to navigate the tendering process for public sector contracts. SDP Programme Manager Gillian Cameron says: "Each year, £11 billion is spent in Scotland's public sector on average, which procures goods, works and services. The Supplier Development Programme can help suppliers and producers learn the rules and requirements of public sector tendering, so that micro, small and medium sized businesses can be successful in tendering and get on with the job of fulfilling the very important need for locally grown food to be on local plates."
Food for Life Scotland works with local food producers and suppliers to put more Scottish food on the table in schools across the country. Lucie Wardle, Supply Chain Officer at Food for Life Scotland, says: "This is an unique opportunity to find out about how Scottish food businesses can benefit from school food procurement. We have designed this event to support and encourage Scottish food producers and suppliers to consider getting involved in public sector supply. Attendees will learn why supplying food for local authority school meals could be right for their businesses and will meet buyers and other stakeholders in their supply chain."
Scottish suppliers and local authority staff with an interest in public procurement can join the free online webinar Local Routes to Market: Exploring the opportunities of school food for Scottish suppliers on Wednesday 25 November 2020 at 2.30 pm.