Award-winning meals in West Dunbartonshire
Congratulations to West Dunbartonshire Council for achieving the Food for Life Served Here Bronze award for their primary and nursery school meals service!
The Council achieved the award for their 32 primary schools and 29 early years centres despite the coronavirus pandemic and, as pupils return to schools, they will benefit from hot and nutritious school meals that are freshly prepared from unprocessed ingredients.
The Bronze award recognises the Council for serving school meals made from fresh ingredients, using free-range eggs and higher welfare meat and fish, with no genetically modified ingredients or undesirable additives. Achieving the award demonstrates the Council's commitment to providing pupils with nutritionally balanced breakfasts, lunches and snacks across 32 primary schools and 29 early years and ASN sites.
The Food for Life Scotland programme is run by Soil Association Scotland and funded by the Scottish Government. The programme aims to support school catering staff to serve freshly prepared meals made from locally produced ingredients that are healthy and sustainable. West Dunbartonshire Council works closely with suppliers to source fresh, local and sustainable ingredients as part of its Food for Life certified meals.
West Dunbartonshire Council is the 16th local authority in Scotland to achieve the Soil Association's Food for Life Served Here award.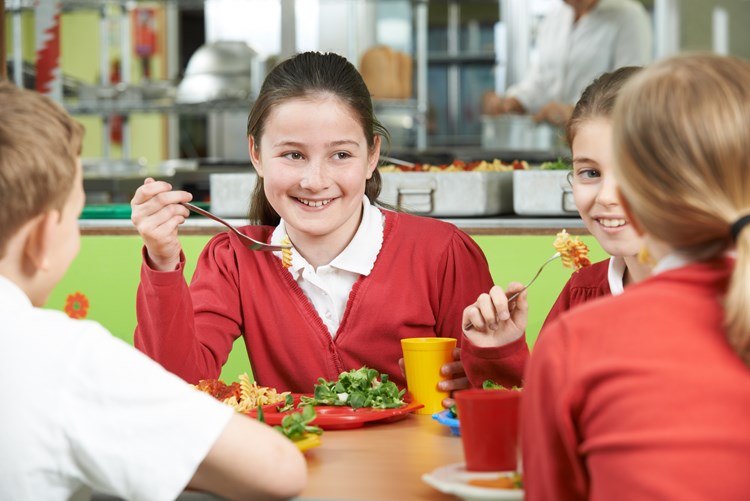 Councillor Ian Dickson, Convener of Corporate Services and Vice Convener of Educational Services at West Dunbartonshire Council said: "In West Dunbartonshire we are very proud to provide a variety of fresh and nutritious meals to our pupils and I am pleased that this has been recognised by this Bronze Food for Life Served Here award. I would like to thank the catering teams in all of our ELCCs and primary schools who work so hard to ensure such a high quality menu is available each day for our children.
"The food we provide for our young people is extremely important and this programme will support us to continue to provide fresh, locally sourced and sustainable school meals."
Minister for Rural Affairs and The Natural Environment Ben Macpherson said: "I am delighted that West Dunbartonshire Council have earned Bronze Food for Life Served Here status and in doing so have become the 16th local authority in Scotland to achieve this award.
"The Food for Life programme is making a great difference to ensure that our school children are able to access delicious, healthy, sustainable food – that has been grown, sourced and produced in Scotland.
"The programme also helps protect jobs and supports local farmers, benefitting local food producers which is crucial as we continue to live the effects of COVID-19. I would encourage all other local authorities to consider taking part in this brilliant programme."
Sarah Duley, Head of Food at Soil Association Scotland, said: "Food for Life Scotland works in partnership with local authorities to put fresh, Scottish, seasonal food on school plates across the country. The pandemic has further highlighted the importance of school meals and it is heartening to see West Dunbartonshire Council take these steps to benefit local pupils, staff and suppliers even while grappling with unprecedented challenges.
"This Food for Life Served Here award is a testament to the hard work of everyone involved. We're delighted to recognise the Council's commitment to serving fresh, local produce in their school meals, and we look forward to working with even more of Scotland's local authorities in the future."