Deloitte

We are one of three Climate Partners for major finance organisation, Deloitte.
The Soil Association is delighted to partner with Deloitte. This exciting partnership currently focuses on improving farming systems through volunteering programmes and the provision of professional advice.
Deloitte is a leading global provider of audit and assurance, finance, risk and tax advisory services which has developed its ethical culture and purpose including its 'World Climate' sustainability strategy – which supports its people to play their part by making responsible climate choices within its organisation and beyond.
Through the partnership Deloitte supports the Soil Association in its mission to help everyone understand and explore the vital relationship between the health of our soil, plants, animals and people to combat the effects of intensive farming systems.
Colleagues at Deloitte are also invited to get their boots on and help plant new hedgerows at Woodoaks Farm in Hertfordshire, which was recently gifted to the charity and is embarking on the transition to organic farming. The re-establishment of the hedgerows will help boost biodiversity and increase the number of pollinators and predators. Trees and hedgerows are beneficial for nature, the soil and are good for the planet.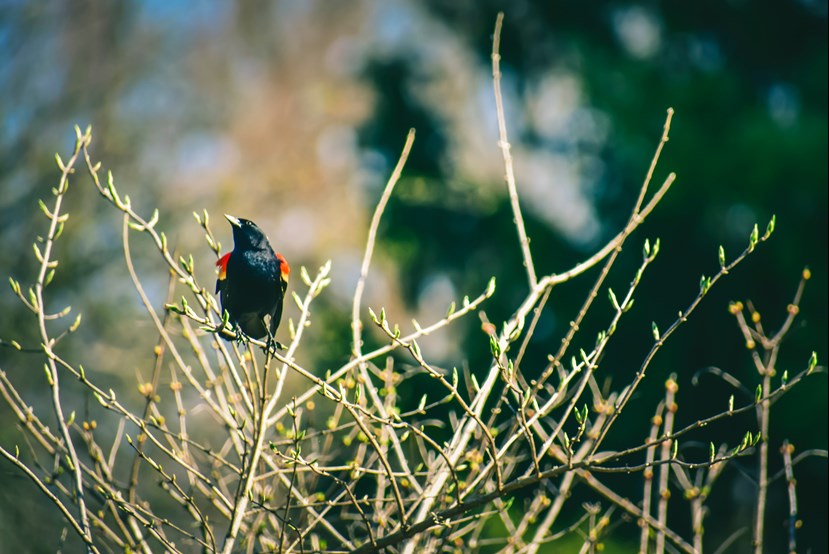 As part of Deloitte's 5 Million Futures commitments, they have also teamed up with two other charities - Wildfowl & Wetlands Trusts (WWT), which protects wetlands and wildlife across the world, and Whale & Dolphin Conservation, which seeks to ensure whale conservation globally and conducts research into the huge carbon storage abilities of whales.
Tracy Wyman, Climate Social Value and Ecosystems Lead of Deloitte said: "The partnership with Soil Association is one of the ways Deloitte is bringing the firm's purpose to life by making an impact that matters on one of the most critical challenges of our lifetime: climate change. Deloitte is supporting the organisational aims of these three charities to improve farming systems, preserve wetlands and protect whales and dolphins through specific volunteering programmes and by providing services pro bono.
"All three of these charities bring knowledge and experience in conservation, restoration and climate solutions to the partnerships, which will help to inform, engage and educate Deloitte's people and to strengthen our work helping our clients on their own paths to net zero."
Get in touch
By supporting our work, your business can influence and inspire staff and customers to make positive changes. It can also help you attract and retain quality staff.
To find out more about our company giving opportunities, please get in touch by emailing us at corporate@soilassociation.org or call us on 0117 987 4584
.
This is an exciting new partnership which will bring valuable consultancy and business skills to some of the biggest challenges we face as well and some friendly hands-on practical help and support at Woodoaks Farm. We are looking forward to developing our partnership and learning new insights and skills as well as spreading the word about the Soil Association and our aim to transform the way we eat, farm and care for our natural world.

Louisa Pharoah

Director of Fundraising