Our corporate partners
Our partnerships offer companies the opportunity to further our mission while working towards their own sustainability goals.
If you're interested in learning more about what a charitable partnership might mean for your business, please email corporate@soilassociation.org.
We work with a wide range of amazing organisations, including:
Blue Diamond

Blue Diamond are the second largest garden retailer in the UK and, together, we promote nature friendly gardening. For instance, our Nature Friendly Gardening Guides are available to purchase in their stores and we recently shared a stand at Chelsea Flower Show.

Learn more
Candlestick Press

Candlestick Press is a small, independent press publishing beautiful 'Instead of a card' poetry pamphlets. They believe poetry is for everyone so their pamphlets cover subjects that lots of people will love - like soil! For every sale of their 'Ten Poems of the Soil' pamphlet, they donate to the Soil Association.

Get your book of soil poems
Deloitte

In 2022, Deloitte chose us as one of their WorldClimate partners. They are accelerating our roadmap to regeneration by providing their services pro bono, most recently in support of The Soil Association Exchange, and volunteering with us.

Learn More
The Ethical Shop

The Ethical Shop prides itself on sustainably sourced and produced household items and gift ideas. A donation is made to the Soil Association for every sale through our special link, so stocking up here really helps with our work.

Learn more
Evergreen Insurance

Evergreen donates up to 25% of their earnings back to one of their nature charity partners. This means that when a customer nominates The Soil Association, Evergreen donates to us on their behalf for the lifetime of their policy!

Learn more
Gardener's Cottage Plants

Gardener's Cottage Plants is a family run horticultural enterprise, offering everything from talks to plants to gardening services. From the start, their main ethos is to run the business on sustainable and organic principles, protecting the soil and boosting biodiversity. For each pack of Quick Return herbal compost activator sold, they donate to the Soil Association.

Learn more about 'QR' Composting
LanciaConsult

LanciaConsult is a Bristol-based consultancy that supports the Soil Association through donations and pro bono support. With their help, we have developed our Food For Life offering as well as working on other exciting projects.
Ocado

Together, we are supporting more farmers to transition to agroecological farming systems, with organic as the best example, through our FAB Farmer programme.
Pukka Herbs

The Soil Association is Pukka Herbs' chosen charitable recipient of their commitment to supporting environmental projects through membership of 1% for the Planet. They support our policy and campaigning work, and we jointly promote why organic is good for nature, climate, and people.

Learn more
Pulse Brands

Pulse Brands is a purpose-driven, B Corp communications agency, specialising in net zero. They support the Soil Association through pro bono work, which has helped us spread our message more effectively.
Really Good Beer Society

2.5% of every sale of Two Degrees Craft Lager is donated to the Soil Association via Work For Good – our partner platform that facilitates donations from smaller companies.

Join them on Work For Good
Triodos Bank

Triodos Bank is a sustainable bank and has been a supporter of the Soil Association and organic farming since 1998! We have partnered over our shared values and made substantial headway in our mission towards fairer food production and healthier diets for all.

Learn more
Vintage Roots

When it comes to organic wines and drinks, Vintage Roots understands that organic is best for health of our bodies, and our soils. They donate a percentage of sales to our work transforming healthy diets and sustainable land use.

Learn more
Waitrose Duchy Organic

Originally named the Duchy Future Farming Programme, Waitrose Duchy Organic was one of the founding partners of our Innovative Farmers Programme. With their continuous support, this pioneering project has made critical progress towards shifting how we produce the food that ends up in our supermarkets.
Yeo Valley Farms

We are improving the health of soils to save our planet. Yeo Valley is a licensee of our Certification body and we have a long-term and multifaceted relationship with them.
Supporters of The Soil Association Exchange

The Soil Association Exchange is a new platform creating industry-wide change across the agricultural sector. The following organisations are generously supporting the development and delivery of this innovative service, which supports producers to measure and improve their ecological impact.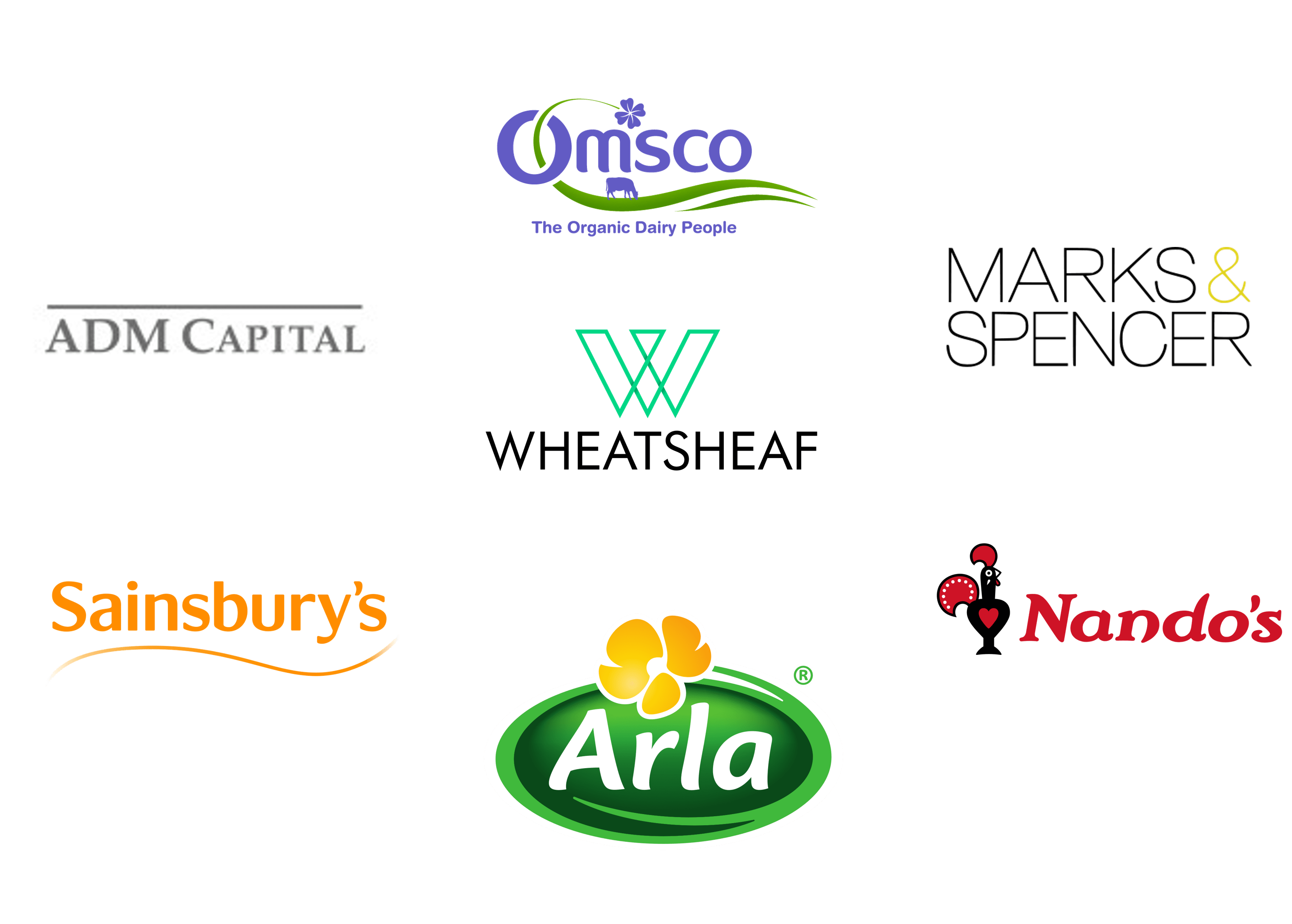 And thank you to all our supporters over the years, including: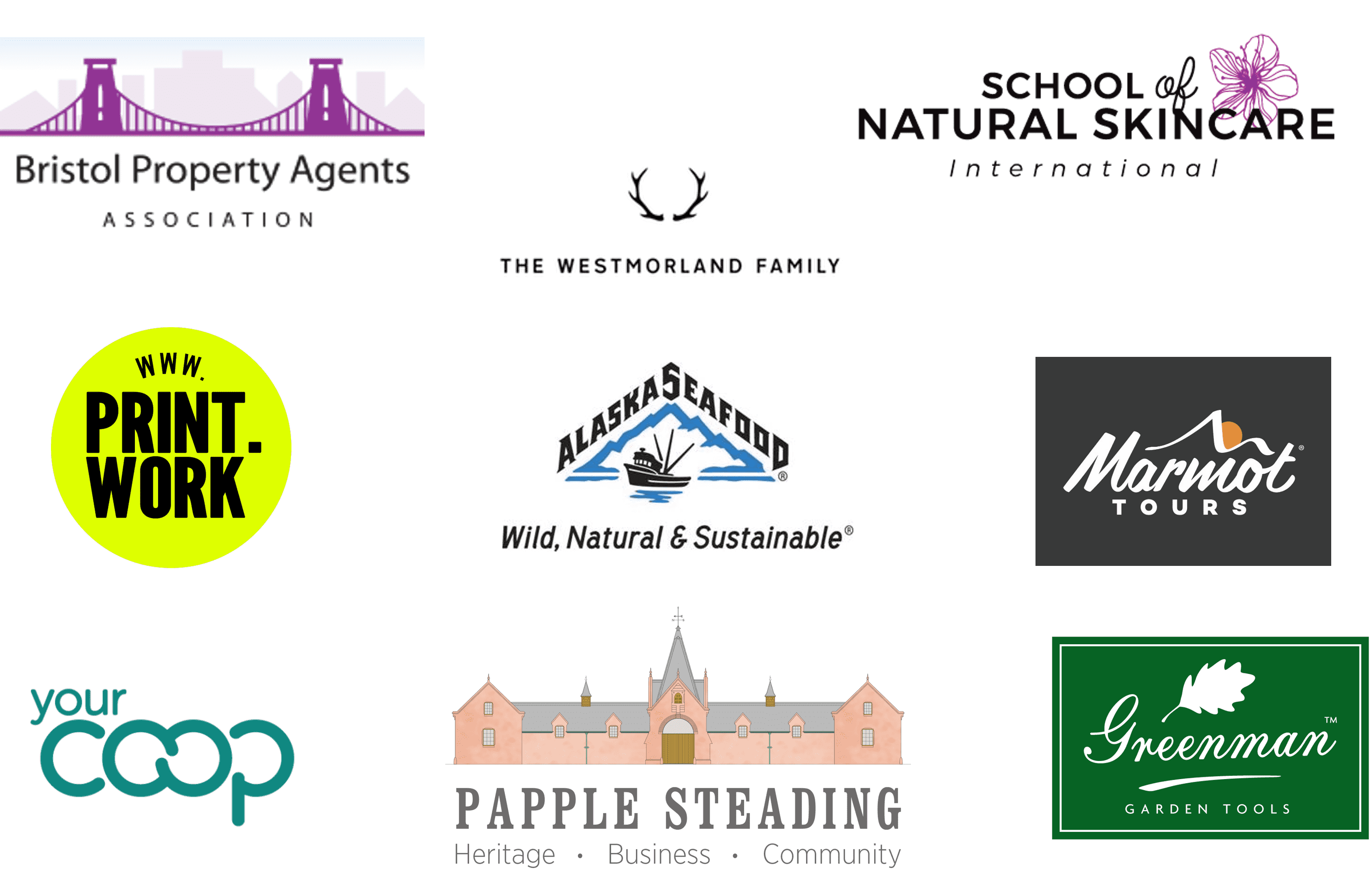 If you are one of our former or current supporters and you would like to see your logo up on our site, please reach out to corporate@soilassociation.org!
Driving change from the ground up
Everyone shares our planet. Everyone shares our natural world. And everyone deserves to enjoy a healthy relationship with good food. By becoming a partner, you become part of a vital collective who are relentlessly driving to secure the future health, diversity, and stability of people and planet.
Learn more about partnerships