Salad Dressing With Apple Cider Vinegar
This simple salad dressing with honey and apple cider vinegar is a classic recipe from Daylesford that can be used all year around:

This thick, moreish dressing is a staple with all manner of leafy salads throughout the year at Daylesford. In winter we glug it generously over kale with shredded apple and toasted nuts and when summer comes, it is wonderful with heritage tomatoes fresh from the vines of our Market Garden.
The addition of avocado or pumpkin seed oil adds a grassy and mineral- rich element, but should you not have any to hand, simply replace with a little more olive oil. We like to make a big bottleful so that it is always to hand in the cupboard.
You can also find this recipe in our latest e-Book titled 'Bees In A Summer Kitchen'. This latest free, downloadable collection of 5 recipes is all about celebrating the work of our humble pollinators and that special connection between the vital work that they do, what we plant in our gardens and the food that they enable us to produce and enjoy in our kitchens.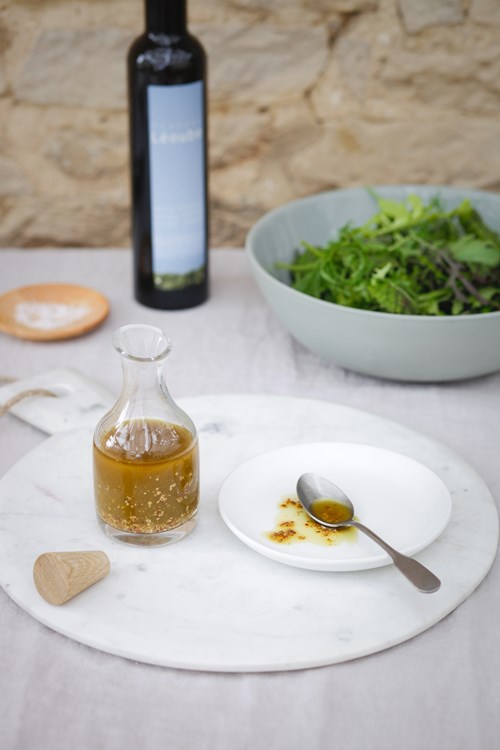 Ingredients
Makes 1 litre
100ml apple cider vinegar
250ml extra virgin olive oil
50g grainy mustard
15ml avocado or pumpkin seed oil
Method
Put all of the ingredients into a mixing bowl and whisk together until you get a lovely thick dressing.
Transfer into a bottle or jar and seal with an airtight lid to use as and when you may need. Shake well before use.