30 Ways to Join the Organic Movement

30 Ways to Join the Organic Movement
A transition towards sustainable food and farming systems that work with nature offer us a way to begin combating climate change, diet-related ill-health and the widespread decline in wildlife.
With more of us seeking to make choices that minimise our impact on nature and the planet, there's never been a better time to be a part of the organic movement.
Organic offers a simple, trusted way to be more sustainable in our daily lives.
There are so many ways you can be involved with the movement, from learning more about what organic agriculture means and sharing this knowledge with friends and family, to supporting the organic farmers in your local community and learning to grow your own at home.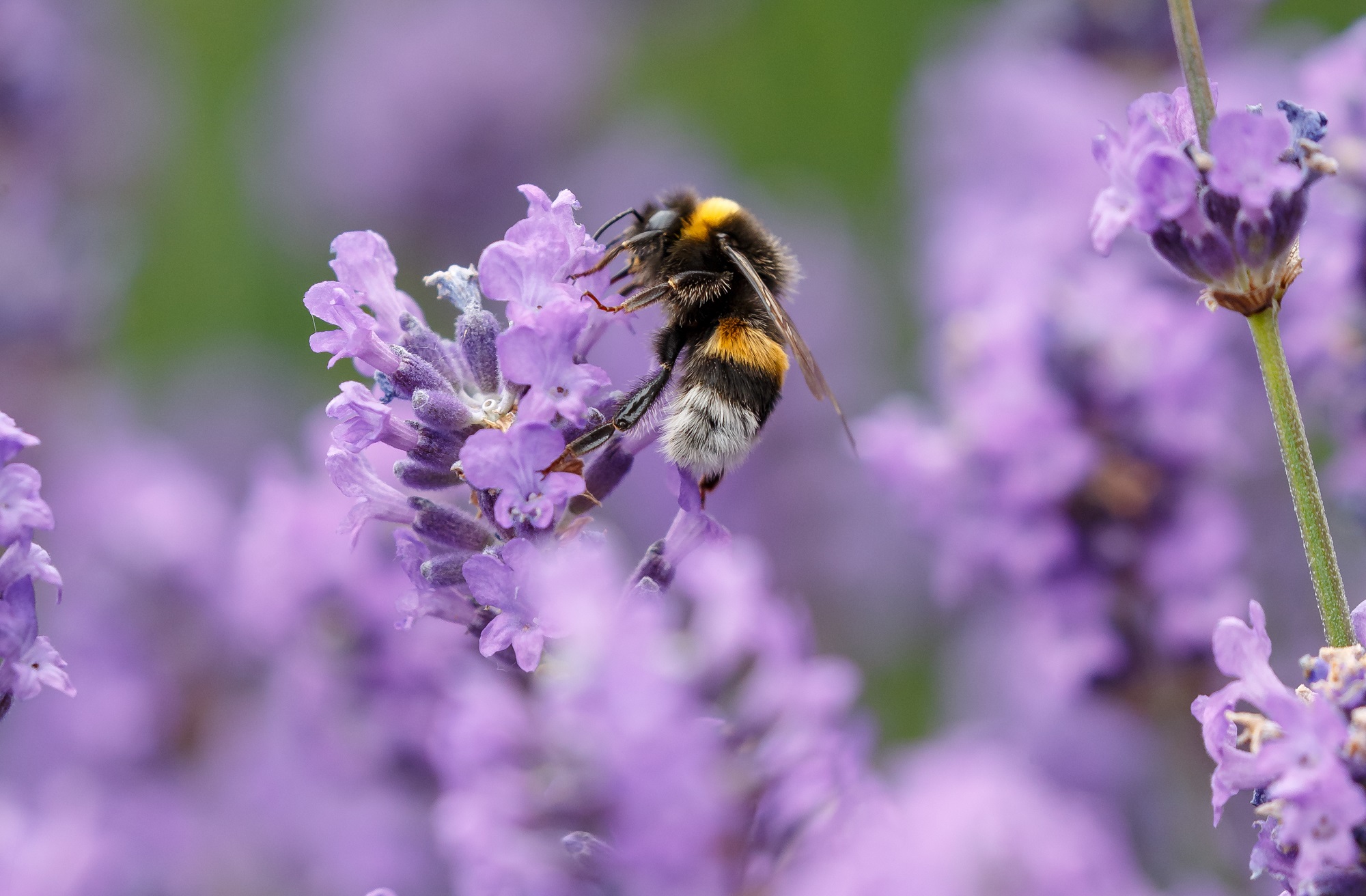 We've put together a list of other small things you can try - together, by working with nature, our small changes all add up to make a world of difference!
1. Join the organic community - Whether you're taking your first steps to live more sustainably, or you're already a green-fingered organic gardener, joining the wider community is a great place to start if you care about nature-friendly food and farming. Sign up for regular emails for practical tips on sustainable living that can help make a world of difference, learn more about organic with behind the scenes insights from the farming community, and be the first to receive updates on our campaigning work.
2. Get to know what organic really means - Did you know organic food has to follow strict legal standards, to make sure it's always better for animals, wildlife, soils and plants? Those growing and making it also have to be rigorously inspected at least once a year - learn more about all the hard work it takes in order for something to carry our organic symbol.
3. ...and find out why it matters - Built on the principles of health, ecology, care and fairness, no other defined system of farming and food production comes close to delivering so many benefits for wildlife, society and the natural world. Read up on the reasons why organic farming is better for people, plants, animals and the planet. 
4. Make one small swap to an organic cuppa - after all that learning, it's time for a hot drink! We drink around 100 million cups of tea and 95 million coffees a day in the UK - think of the huge impact we could have together, if all of us made a small switch to organic for our daily brew. Fancy a sweet treat? Why not enjoy with a bar of organic chocolate?
Make a pledge for our planet - bring a reusable coffee cup to your local coffee shop next time you go.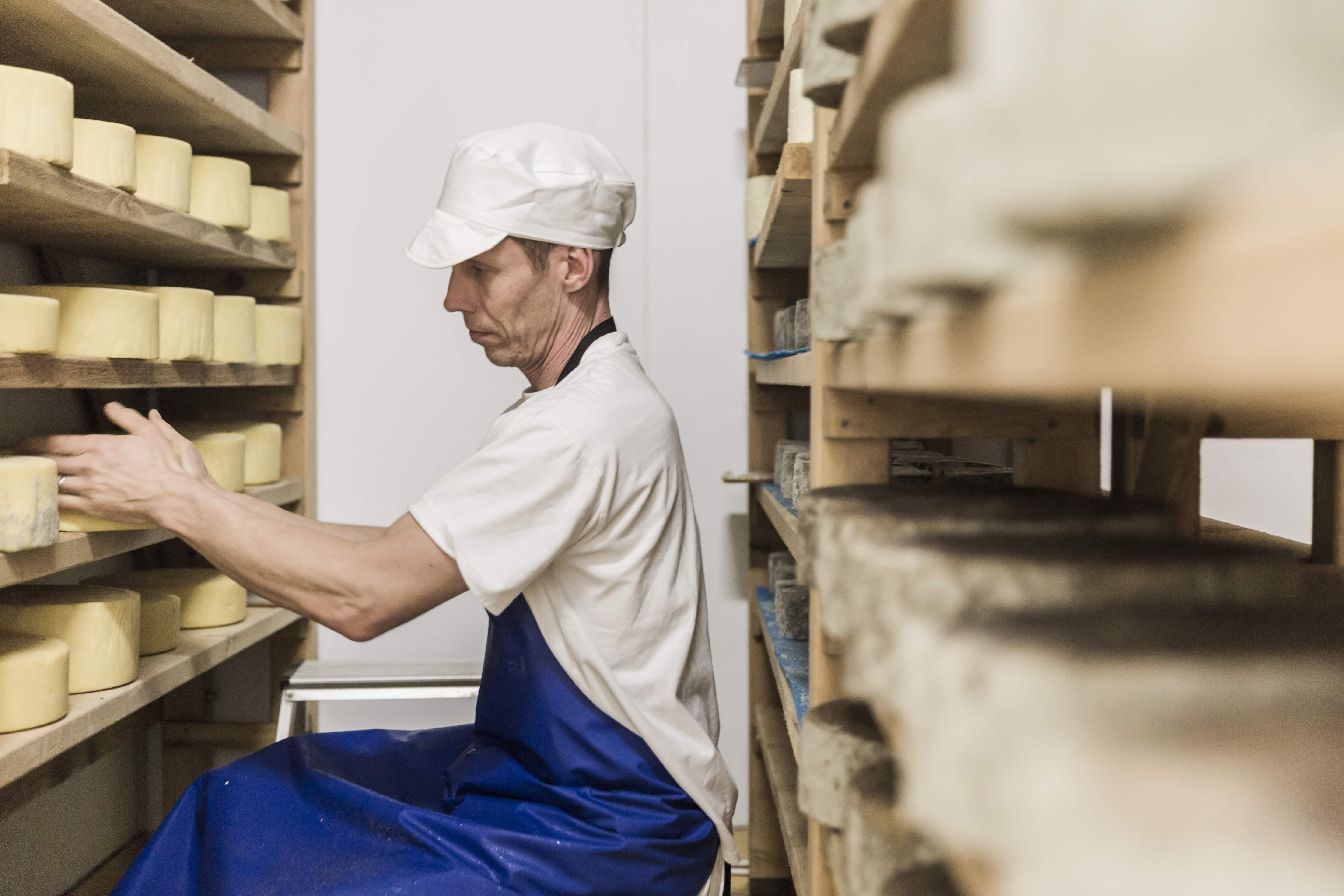 5. Cook & Share with your community - Share the joy of good food this Autumn by taking part in Food For Life Get Togethers' Cook & Share month! It's running from World Food Day on October 16th, to November 16th.
Sign up for free on the website, cook a meal or snack (using a few organic ingredients), and then share it with your community! Join the Good Food movement online by sharing your creations with the hashtags #CookAndShare and #FFLGetTogethers.
6. Get involved in campaigning for a greener future - We're part of the Climate Coalition; the UK's largest group of people dedicated to action against climate change. Take part in their Great Big Green Week this September to raise awareness of climate change and celebrate climate action in your area!
7. Opt for organic – Choosing to support organic farmers and producers is one of the most simple forms of direct action you can take. Our collective choices all add up - more demand for organic food and drink means more people casting a vote for farms that support wildlife and healthy soils. When you choose organic, you're supporting biodiversity and the highest standards of animal welfare.
Make a pledge for the planet - and less and better meat, and opt for organic.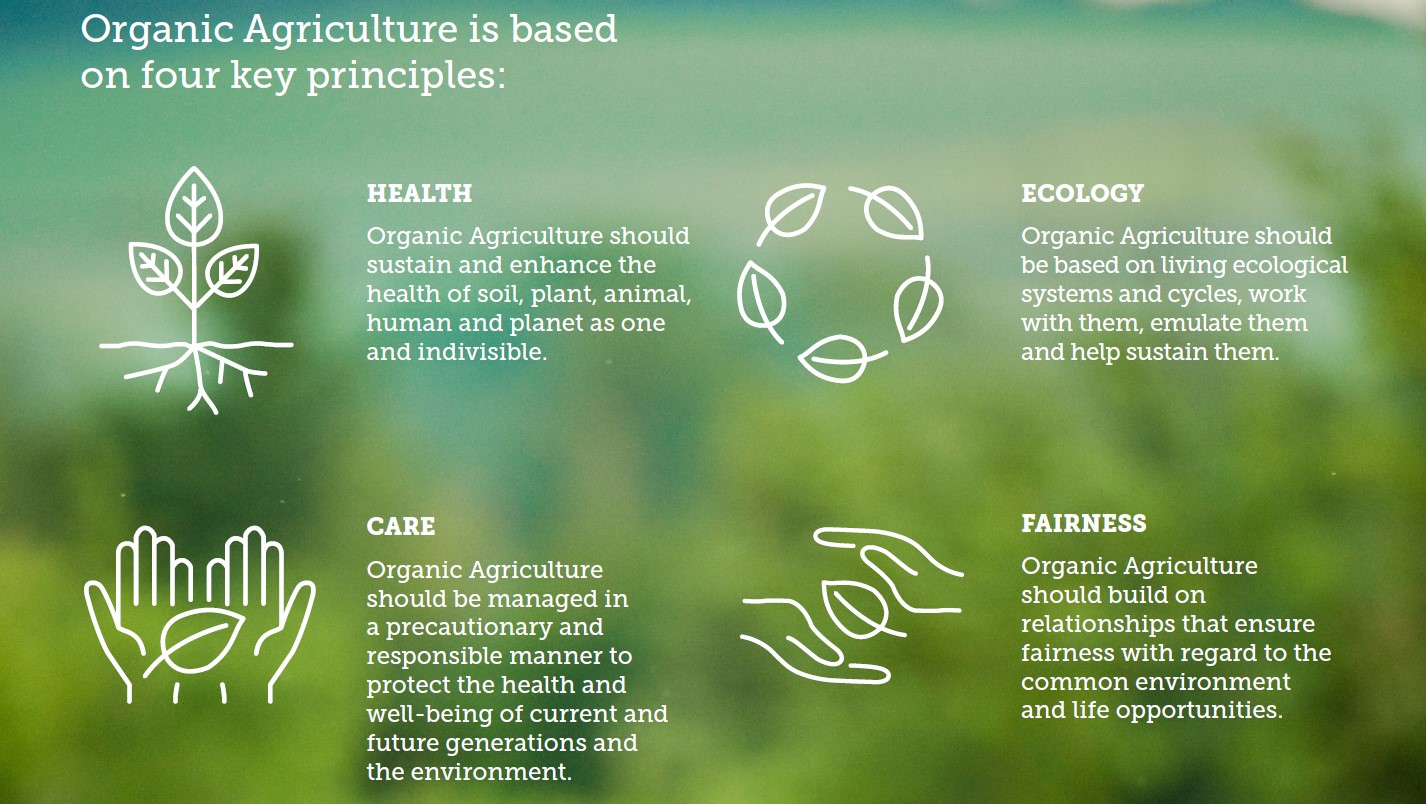 8. Turn your garden organic – from peat-free compost to pollinator-friendly plants, learn how you can grow at home and create a buzz at home with our top tips for nature-friendly gardening; it's one of the easiest ways you can champion healthy soils and biodiverse wildlife populations from the comfort of your home.
Make a pledge for our planet - to turn your garden into a wildlife haven.
9. Support your local organic farmers – There's so many benefits to subscribing to a fruit, veg or meat box. You'll be joining a community of amazing citizens, farmers and organisations who are making sure the way we farm and eat is better for our health, better for nature and wildlife, and better for the climate too. Check out our box scheme listings to find a delivery near you.
Make a pledge for our planet - sign up for an organic veg box scheme.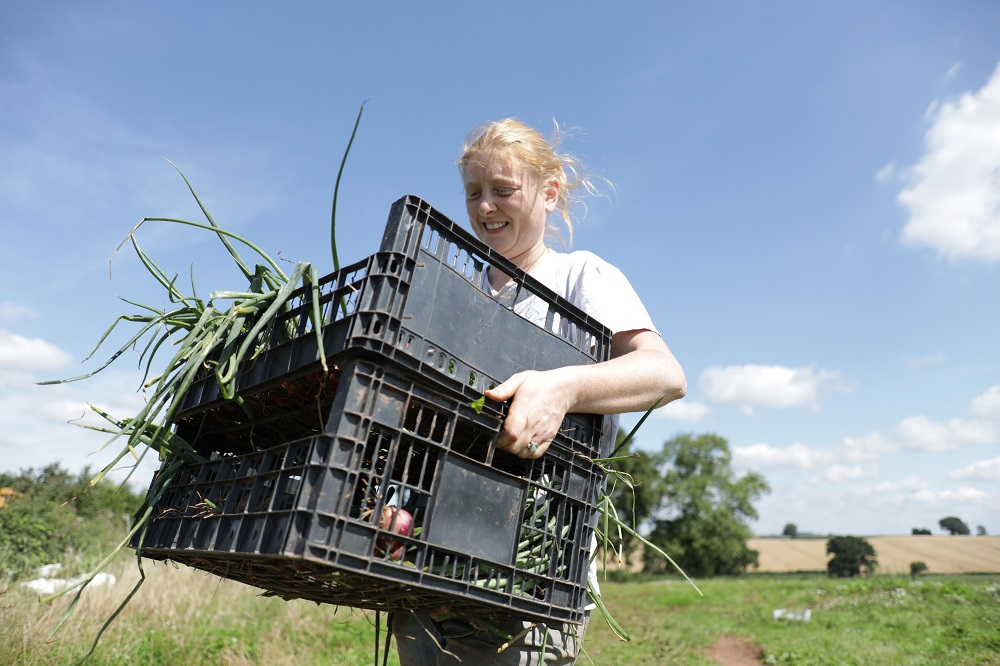 10. Stand up for sustainable beauty – There's so much more to organic than just food and drink! Look out for the Soil Association symbol on beauty and wellbeing products to be sure you're supporting businesses that don't test on animals or use controversial chemicals, parabens and phthalates, synthetic dyes or fragrances. Learn to make your own natural facemask from organic ingredients too!
Make a pledge for our planet - opt for an organic beauty product next time you shop.
11. Volunteer on an organic farm – Planning a trip away? WWOOFing is a great way to travel for free in the UK and abroad, meeting fellow agricultural enthusiasts and getting your hands dirty with a real-life learning experience on an organic farm.
12. Get to know your eggs – Eggs come in all shapes and sizes, but do you know there's a big difference between organic and free-range? Eggs carrying the Soil Association symbol come from farms with the highest standards of animal welfare in the UK - learn more about what this means in practice out on the farm.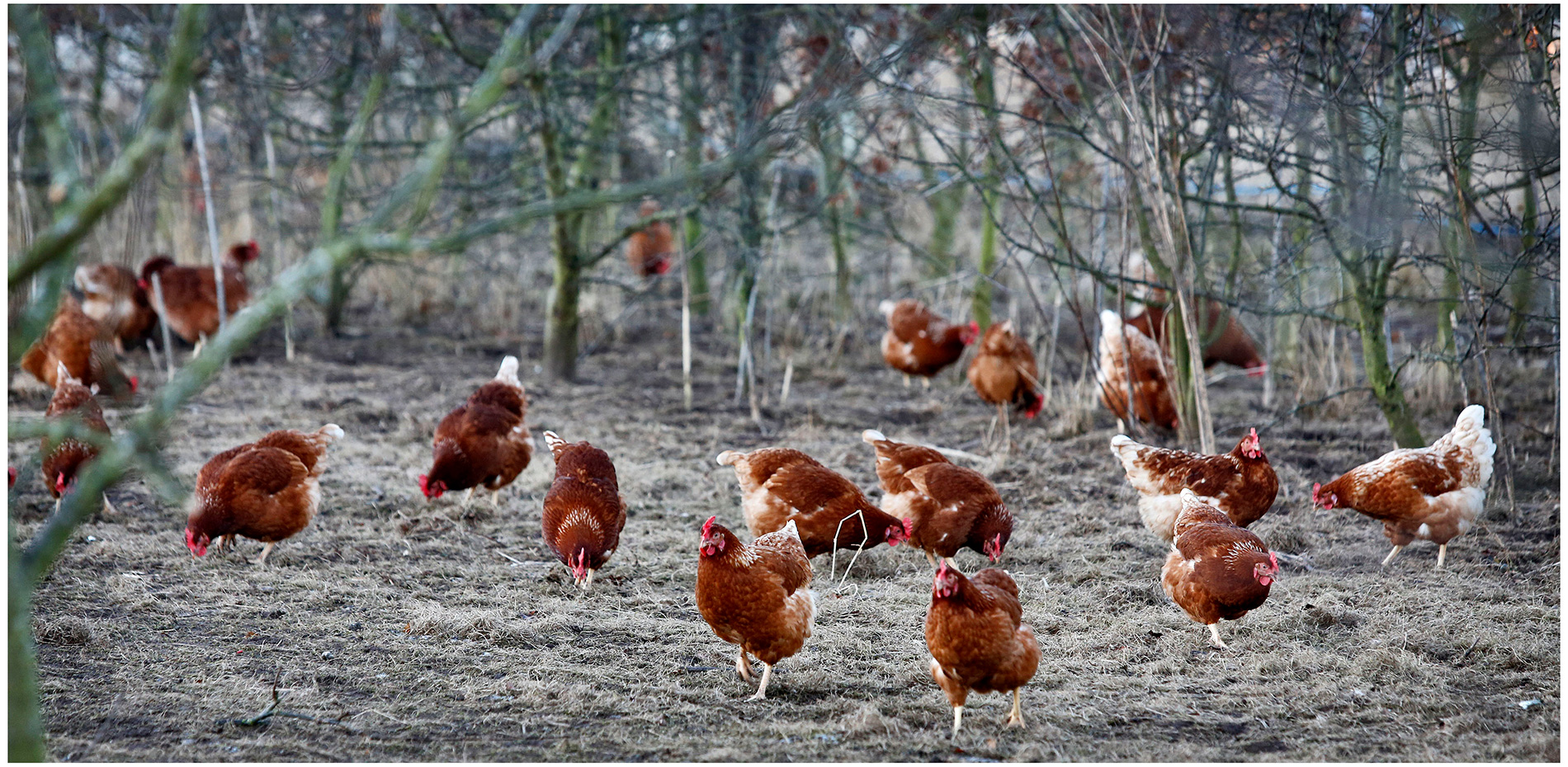 13. Recognize your power as a citizen! We are all food citizens, with the power to change our food systems from the ground up. From the food we buy, to the things we grow and make at home, all the positive food choices we make can add up to make a world of difference. Joining our online email newsletter community means you'll be first in line to learn practical tips on living in sustainable ways, and for opportunities to get involved with our campaigning and activism work. 
14. Support your local indie – organic food is just one part of a 'whole systems' approach that looks at all aspects of our food and farming systems. Buying organic food from independent shops is an important way to support businesses in your neighbourhood, fostering home-grown knowledge and boosting your local economy. 
Make a pledge for our planet - shop at your local indie once a week.
15. Support the chefs working hard to put organic on the menu by eating with one of our Organic Served Here award holders - find your closest restaurant or café here - many now offering takeaways and deliveries too.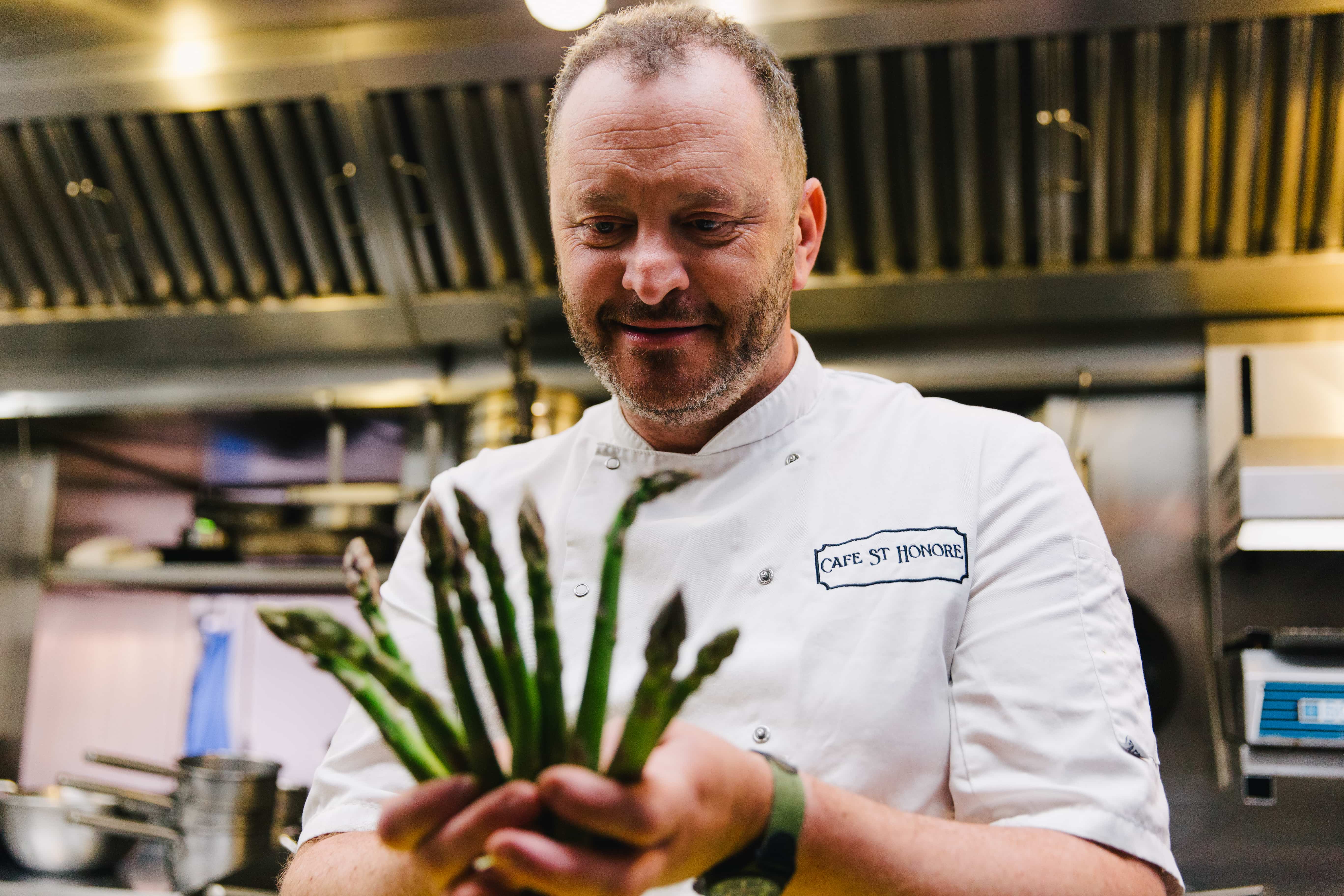 16. Grow your own – Getting our hands in the soil is so important for reconnecting with where our food comes from. Growing your own herbs at home is an easy place to start at any time of year, and you won't need much more than a windowsill to get going. 
Make a pledge for our planet - grow one fruit or veg crop this season.
17. Get nature-friendly food delivered to your door – It's never been easier to support the organic movement from the comfort of your own home – dozens of amazing organic producers across the UK are now offering online deliveries of nature-friendly food as it should be across the UK.
18. Find organic food on a budget - We know organic can be more expensive, that's why we're busy campaigning for greater organic farming subsidies and incentives for farmers to switch to nature-friendly systems to bring costs down. However, there are still many ways to get hold of organic on a tight budget - read our top tips here.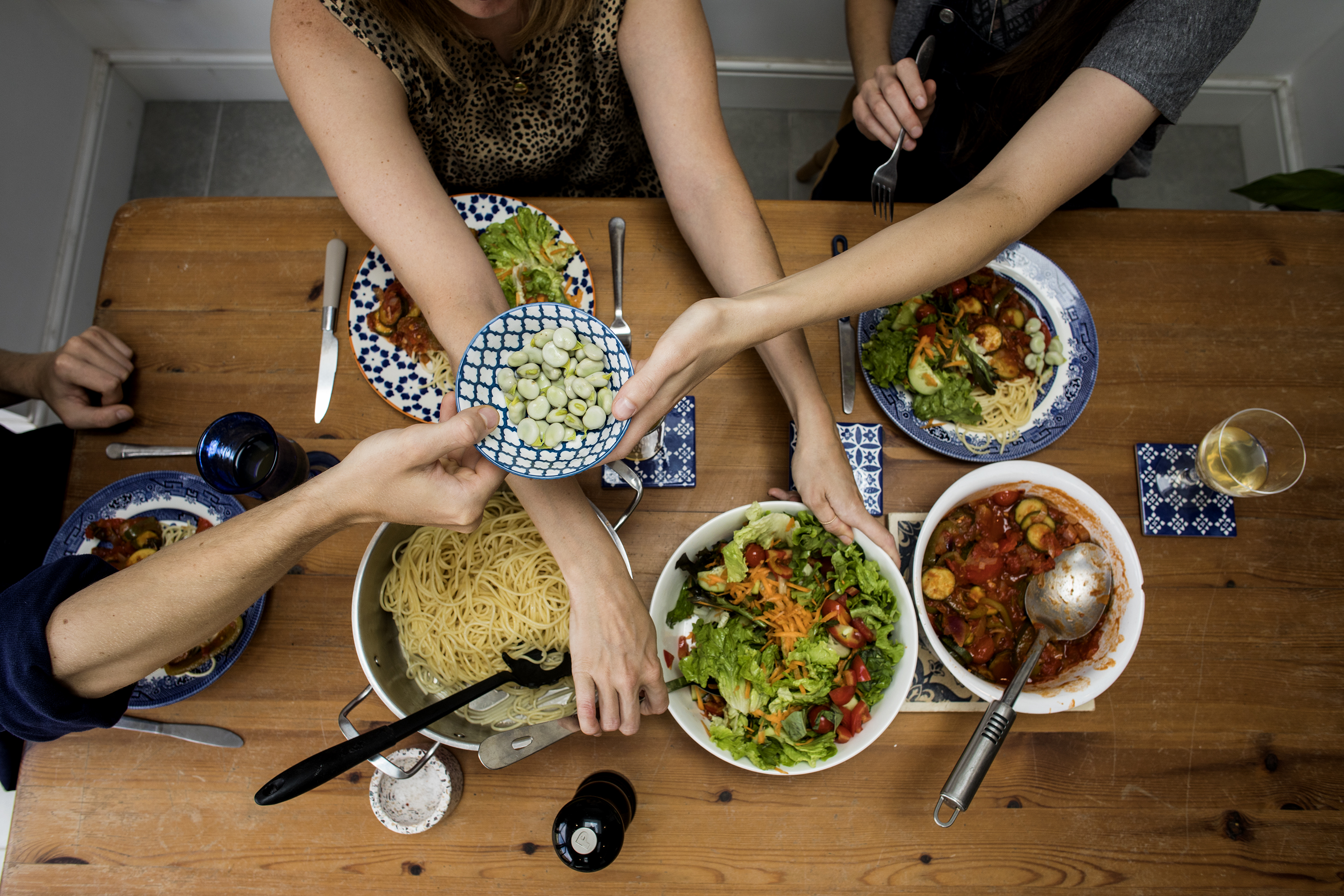 19. Put some organic myths to bed – Knowledge is power - so come armed with the facts at your next dinner-table debate! We've debunked some of the most common myths about organic food and farming.
20. Eat with the seasons – Find out what organic fruit and veg are in season at the moment – eating more seasonally is a great way to reconnect to the rhythm of the natural world, as well as reducing the food miles of what's on your table.
Make a pledge for our planet - eat two meals a week with seasonal food grown in the UK.
21. Cook organic on a weeknight - cooking organic doesn't have to be complicated, or expensive either. Introduce the family to nature friendly food with some budget recipes, like this veggie bolognese from Mr. Organic.
22. Reduce, reuse and recycle – Level up your sustainability game by making organic part of your zero-waste ambitions. Opt for loose fruit & veg from your local indie shop, or give their refill walls a go for wine, milk, herbs and spices. Why not try upcycling the packaging from your favourite organic brands too - get started by making plant pots from those empty nut butter tubs!
Make a pledge for our planet - next time you shop, opt for a packaging-light (or better yet, packaging free!) version of a product you buy regularly e.g. use a refillable container to buy dried pasta instead of opting for plastic packaging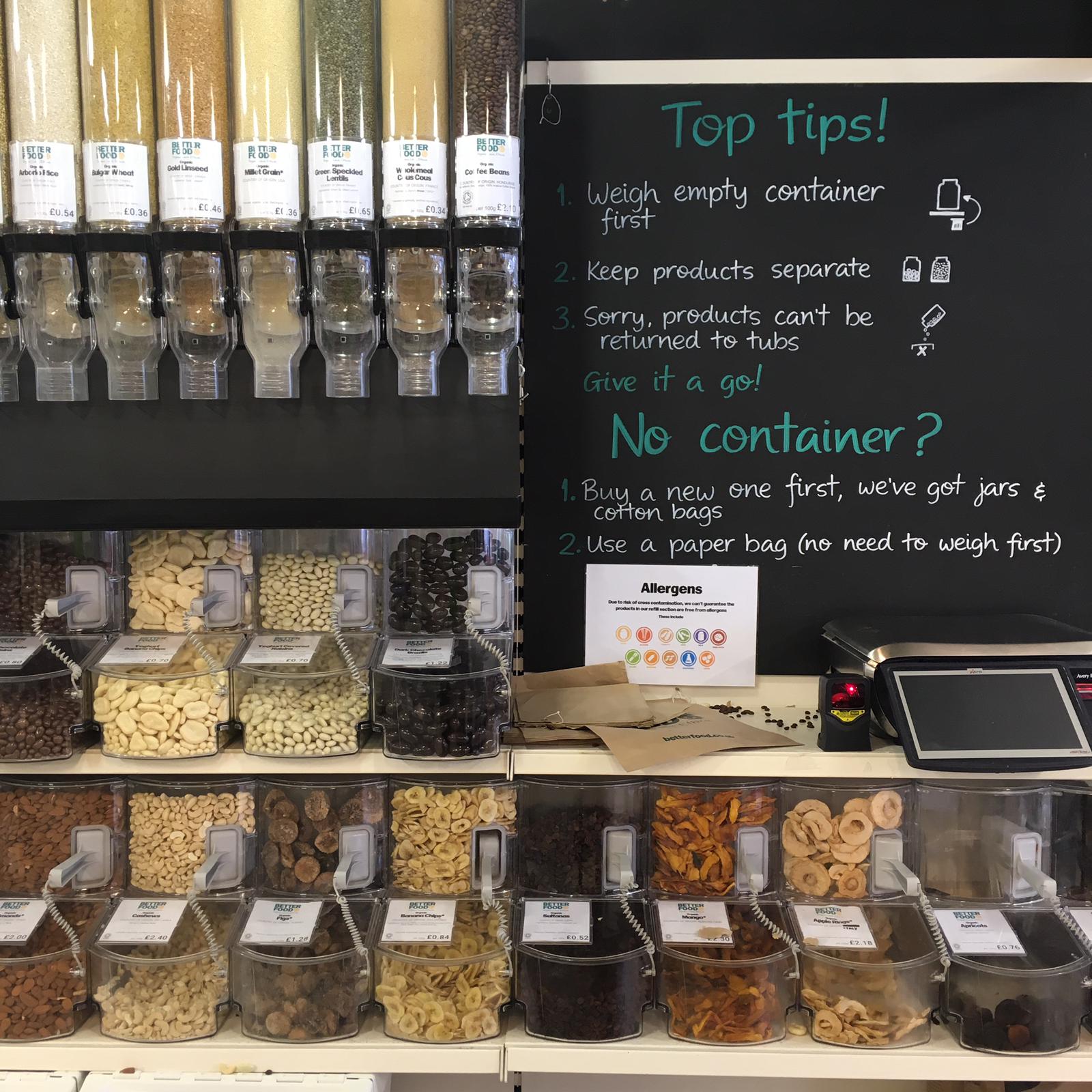 23. Join the Soil Association – Joining our charity as a member or a donor is one of the most direct ways you can champion a nature-friendly future – we're fighting to save the earth from the ground up, campaigning against issues as diverse as pesticide use, soil erosion, wildlife biodiversity loss and unhealthy public sector menus, making good food accessible to all.
24. Stand up for food waste - With 30% of all food produced going to waste, it's vital that we pay attention to what happens at the end of the supply chain, as well as at the start if we are to create a more sustainable food system. Make the most of your leftovers with a selection of zero-waste recipes; we particularly love Max La Manna's 'waste nothing' oat milk pancakes, and Melissa Hemsley's 'fridge raid' zero-waste frittata.
25. Bake some organic bread– Why not try your hand at baking an organic loaf the traditional way? If you're new to sourdough baking, this starter from Vanessa Kimbell is a great entry point, or try her blackberry and apple loaf for a deliciously sweet loaf. If baking isn't your thing, check out some of our top choices for real, organic bread you can find out on the shelves.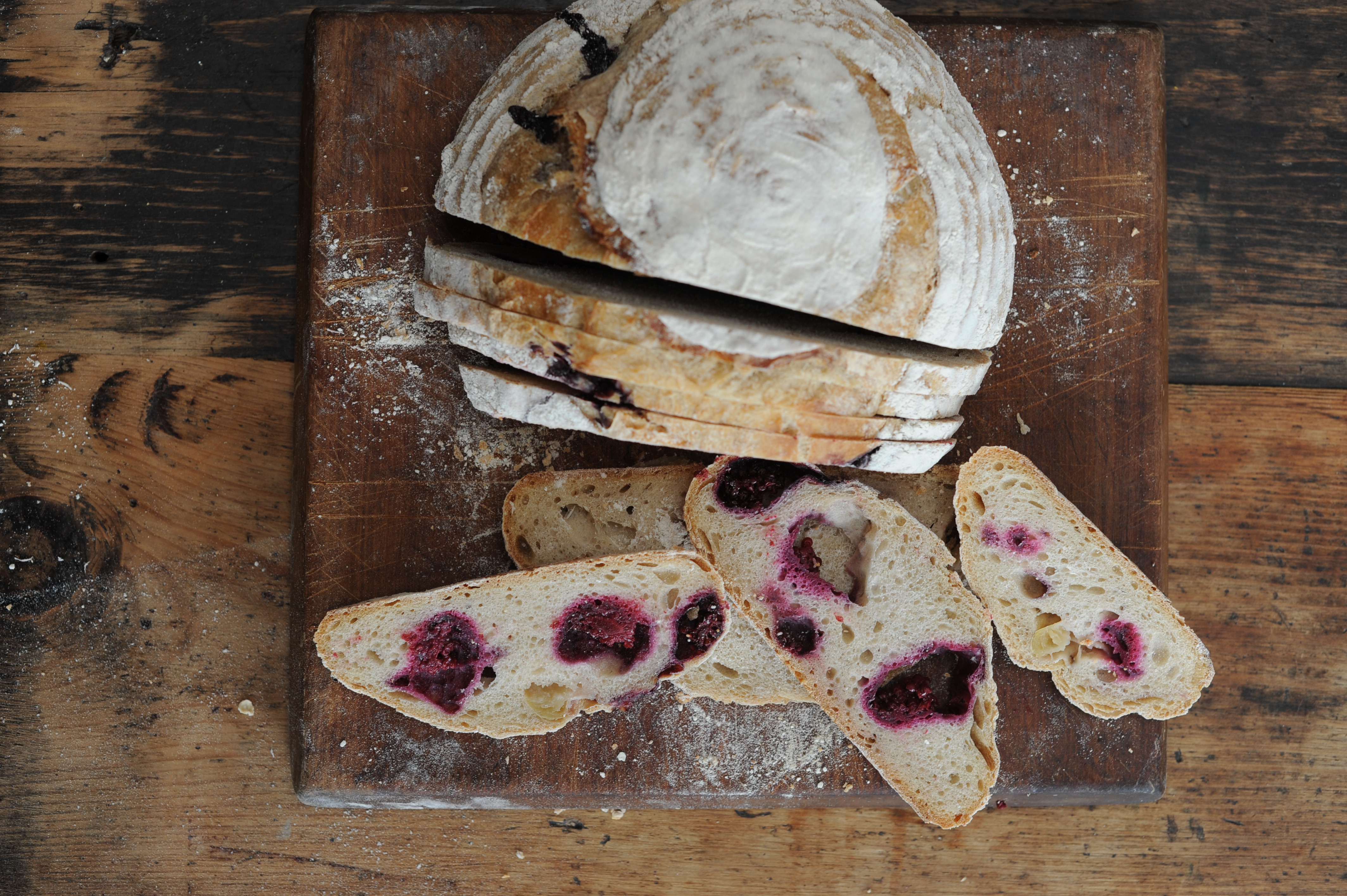 26. Celebrate Sustainable Forestry – Trees are amazing, and they're vital part of our ambition for more sustainable land use - did you know a large portion of Soil Association's Certification's work is in sustainable forestry? In fact, we certify almost 19 million hectares of forest around the world - that's almost the same size as Spain! Learn more about our work and how you can support sustainable forestry, and leep an eye out for the FSC and PEFC logos on paper and wood products - they're the hallmark of responsible forest management.
27. Find out more about agroforestry - Our love for trees extends beyond the forests - agroforestry (planting trees on farms) has some amazing benefits, and it's a common practice on organic farms! Learn why agroforestry is one vital element of sustainable farming that everyone's talking about at the moment.
28. Find joy in nature – Organic is all about harnessing the incredible power of nature, so reconnecting to the everyday wonders of the natural world is an important step in reconnecting with where our food comes from. Whether it's a weekend walk amongst the trees or a foraging expedition, building an insect hotel with the kids in your garden, or taking the scenic route to work - get back to your roots and start sharing in the joy of nature this month!
29. Start eating less and better meat - Making food choices for the planet doesn't necessarily mean you have to stop eating meat. Learn more about how organic livestock farming can be better for wildlife and help capture carbon.
30. Learn more about organic wine - Crack open an organic bottle and find out more about why sustainable, organic wine is booming at the moment.
Why Does Organic Matter?

Organic food and farming offers some incredible benefits. Learn more about the benefits for nature, the climate and our health.

Learn more