Planning for wellbeing as a new entrant using a mob grazing system

Planning for wellbeing as a new entrant using a mob grazing system
New entrant Katharine Sharp of Achpopuli Farm, Inverness-shire, explains how she planned her farming system around being able to enjoy her work on the farm – and take time away from it! – and how mob grazing has enabled her to do that.
After working on a city farm in London, new entrant Katharine moved to the hills of Abriachan on the north side of Loch Ness
She currently farms cattle, sheep, ducks and geese on her upland farm, where she mob grazes her sheep
As a new entrant, Katharine was able to plan for wellbeing in how she wanted her farm business to run
Mob grazing her sheep has enabled to her to take time away from the farm when needed
Katharine tells us: "We all farm because we love it – so it's about making sure you get to love it a little bit every day!"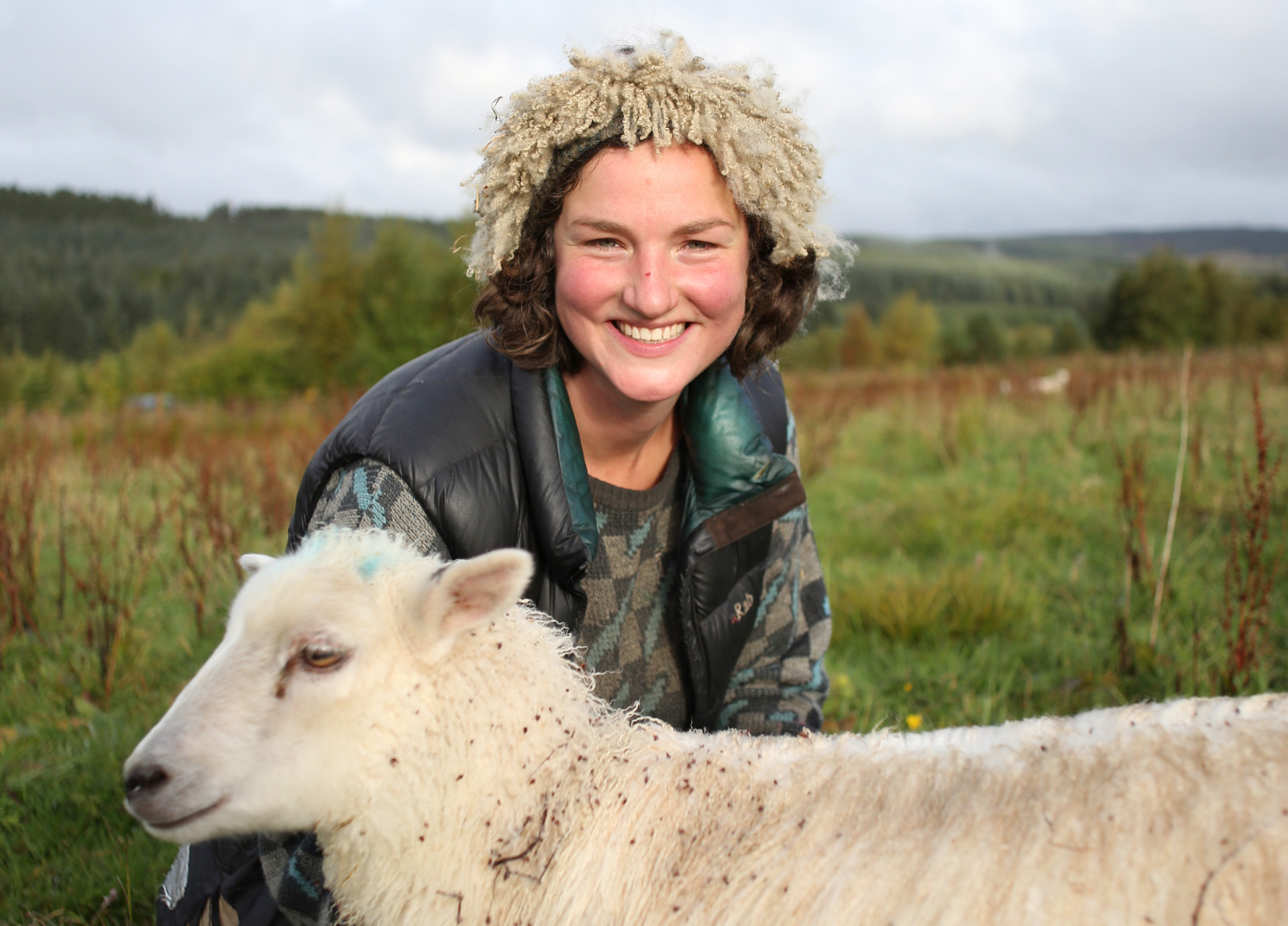 PICTURE: Katharine Sharp at Achpopuli Farm. CREDIT: C. Sandison 
Swapping life in London for 70 acres of farmland in the hills of Abriachan on the north side of Loch Ness, Katharine Sharp knew she wanted to plan a farm business that allowed her to make the farm work for her, and to enjoy time away from the farm, too. She currently farms cattle, sheep, ducks and geese on her upland farm, producing pasture-fed meat, fleece and eggs.
As a new entrant, Katharine was able to decide exactly how she wanted her farm business to look.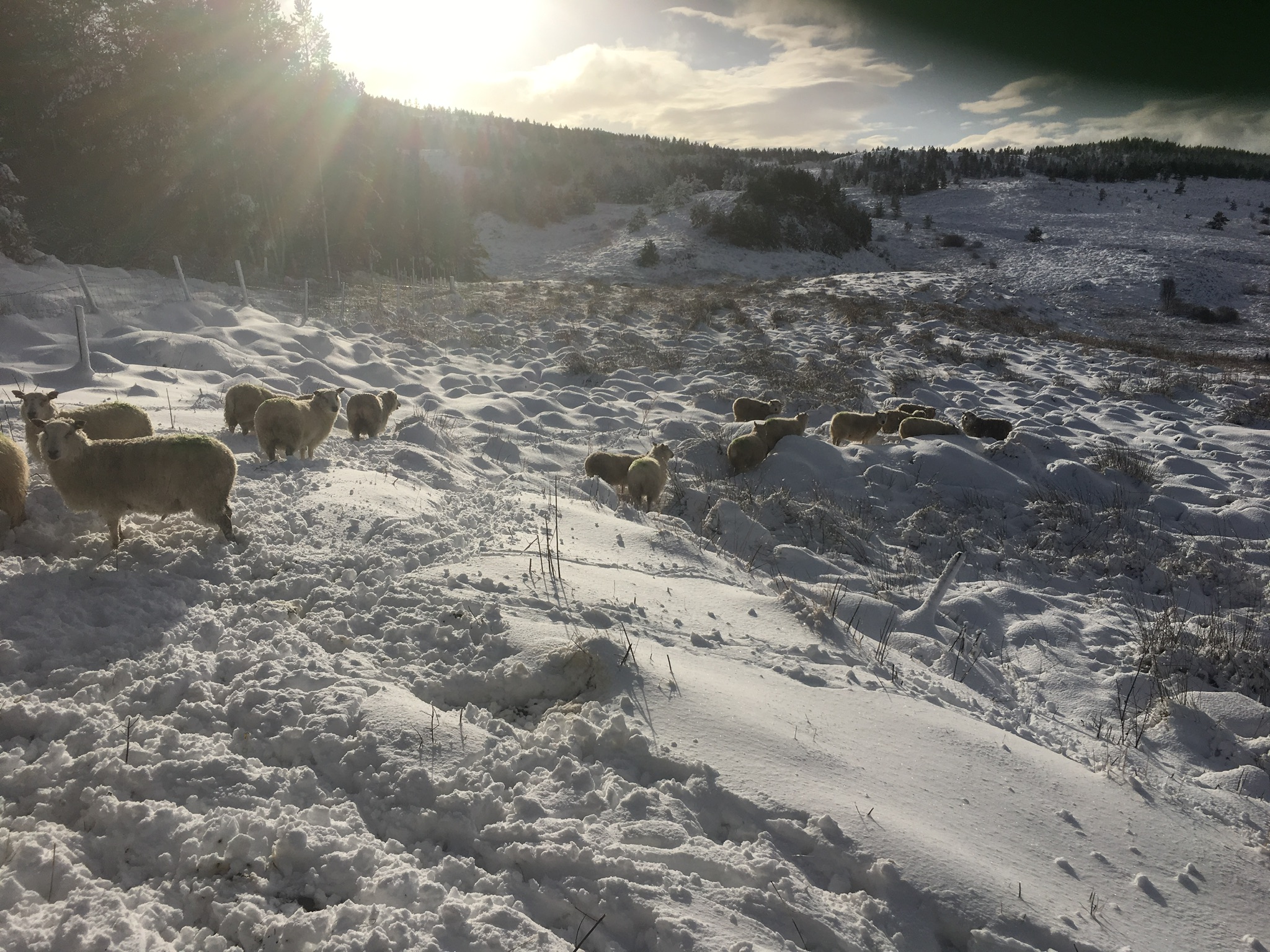 PICTURE: Achpopuli in the snow. CREDIT: Katharine Sharp.
Farm business planning as a new entrant
"Something I was very aware of when I bought the farm and was planning how I would build up my business was thinking about how I wanted to manage it by myself, to have some flexibility in there, and to not grow too big too fast," says Katharine. "I had worked on a little city farm in London, which I loved but which totally took over my life, and I got massive burnout. I work slowly and wanted to be aware that's my pace.
"My first winter here I just wanted to get sheep here really quickly, and I really wanted to plant loads of trees, and it was just really full on. The first thing I did with my trees was to put in a perimeter hedge because I knew I would want that no matter what else, but since then I've slowed down."
"I've tried to think more about what I actually need to do, what can wait, and to accept that I'm going to do lots of things but really slowly – and that that approach might be beneficial in the end! If I'd put in all the stuff I'd planned to in year one, I'd now be regretting it. The weather and other things that have happened this year that have made me see where there wasn't a good idea."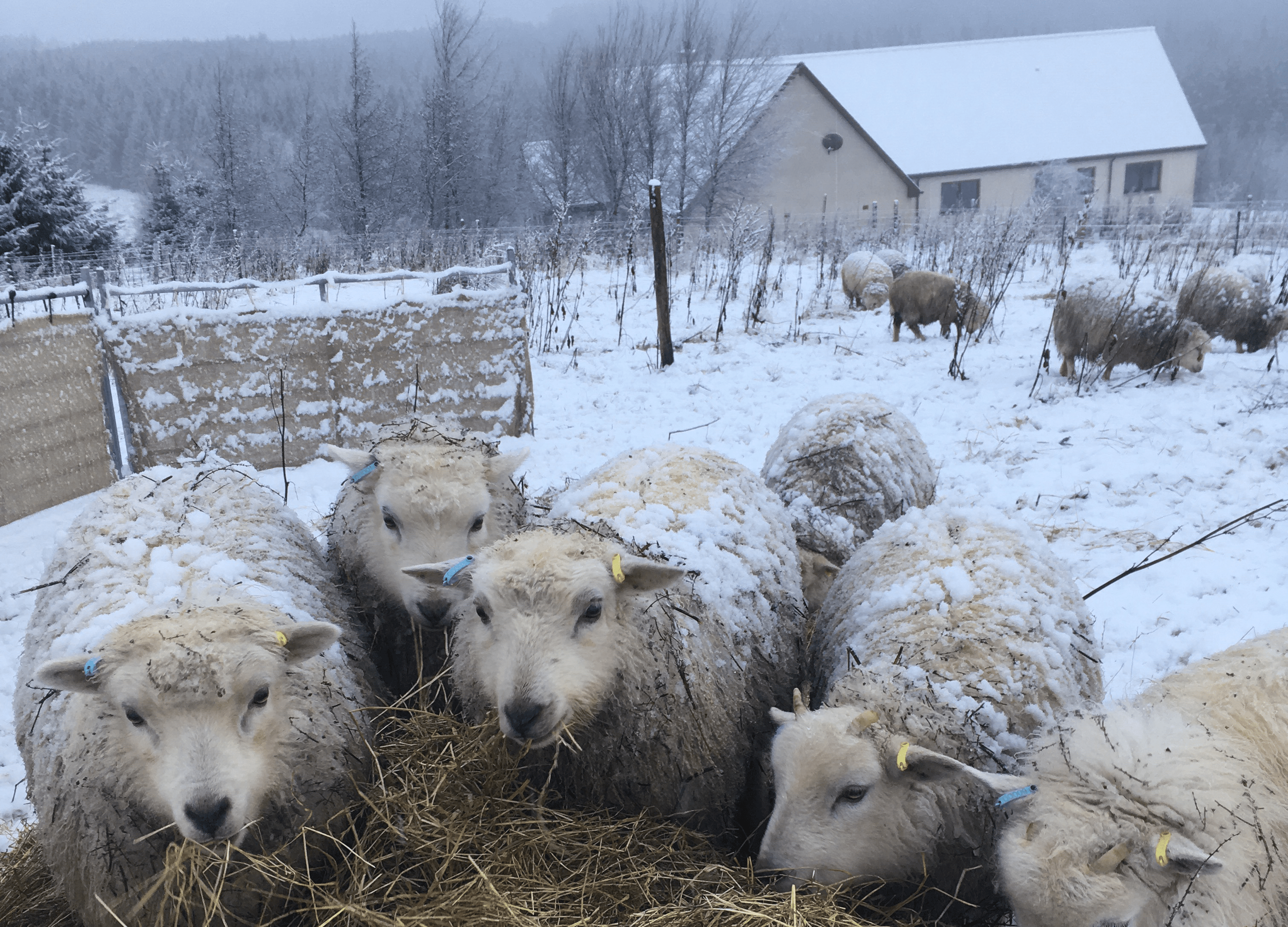 PICTURE: Sheep snale grazing (like bale grazing, but slower and with smaller amounts) at Achpopuli. CREDIT: Katharine Sharp.
How mob grazing sheep has been imporant for wellbeing
Mob grazing her sheep has also been an important part of how Katharine has grown her farm business while making sure she enjoys her farming practice.
"One of the main benefits of mob grazing for me is the relationship building with the sheep. At the moment they're in a big field for tupping, and with set stocking it could take me an hour and a half to find them all – but with mob grazing I know exactly where they are, I can check them as they run through when I move them, and I don't worry about them having enough to eat. The pasture isn't very diverse so I do provide salt licks and seaweed occasionally, but it's very easy to monitor that.
"It probably takes me the same amount of time to move them and set up the fences than to find them in the big field, and it's just really enjoyable seeing them be happy with some nice fresh food! I think it's a much more satisfying way of spending time with them than wandering around the field thinking where are they, oh they're right in the rushes at the other end!"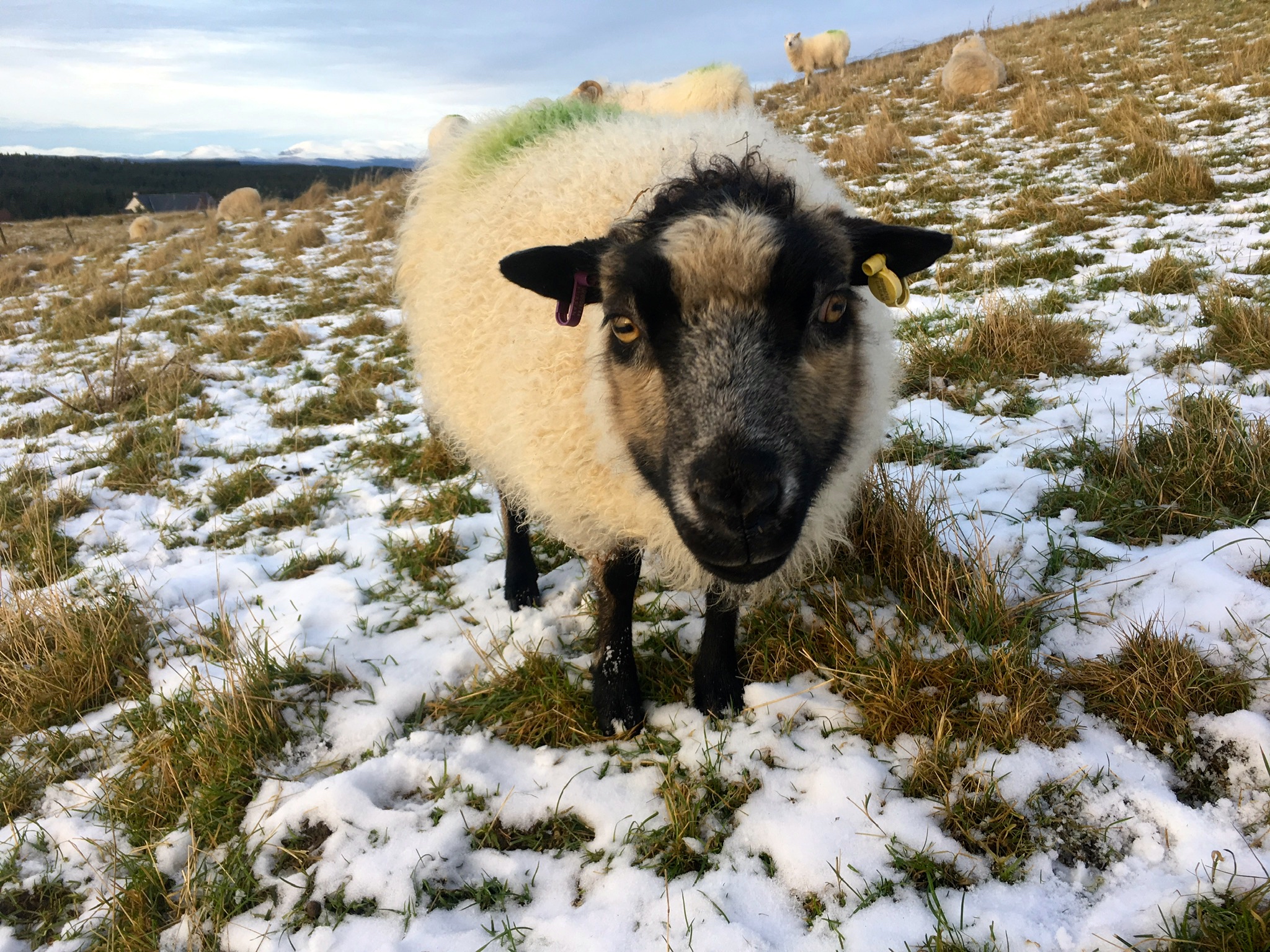 How mob grazing sheep has allowed time away from the farm
Using a mob grazing system with her sheep has also meant Katharine has found it easier to make time for being away from the farm.
"I love farming, and I'm quite happy not leaving the farm for a really long time, but I know it is good for me. So it's reminding myself of that and trying to get off farm regularly to do other things. That's something I've been trying to work on this year – not just thinking about how I'm farming and how that's working for me, but also thinking about not farming, and other things that I enjoy doing too!
"Mob grazing has given me that flexibility. So I went away for a couple of days a few months ago, and just gave the sheep a bigger paddock, so my family – who don't farm – could just go and check they'd got water.
"I'm now trying to use a holistic grazing plan to figure out how I can do some other stuff at certain times of the year by making sure I've got a bit of rough grazing I want to put them onto just for a few days every few months."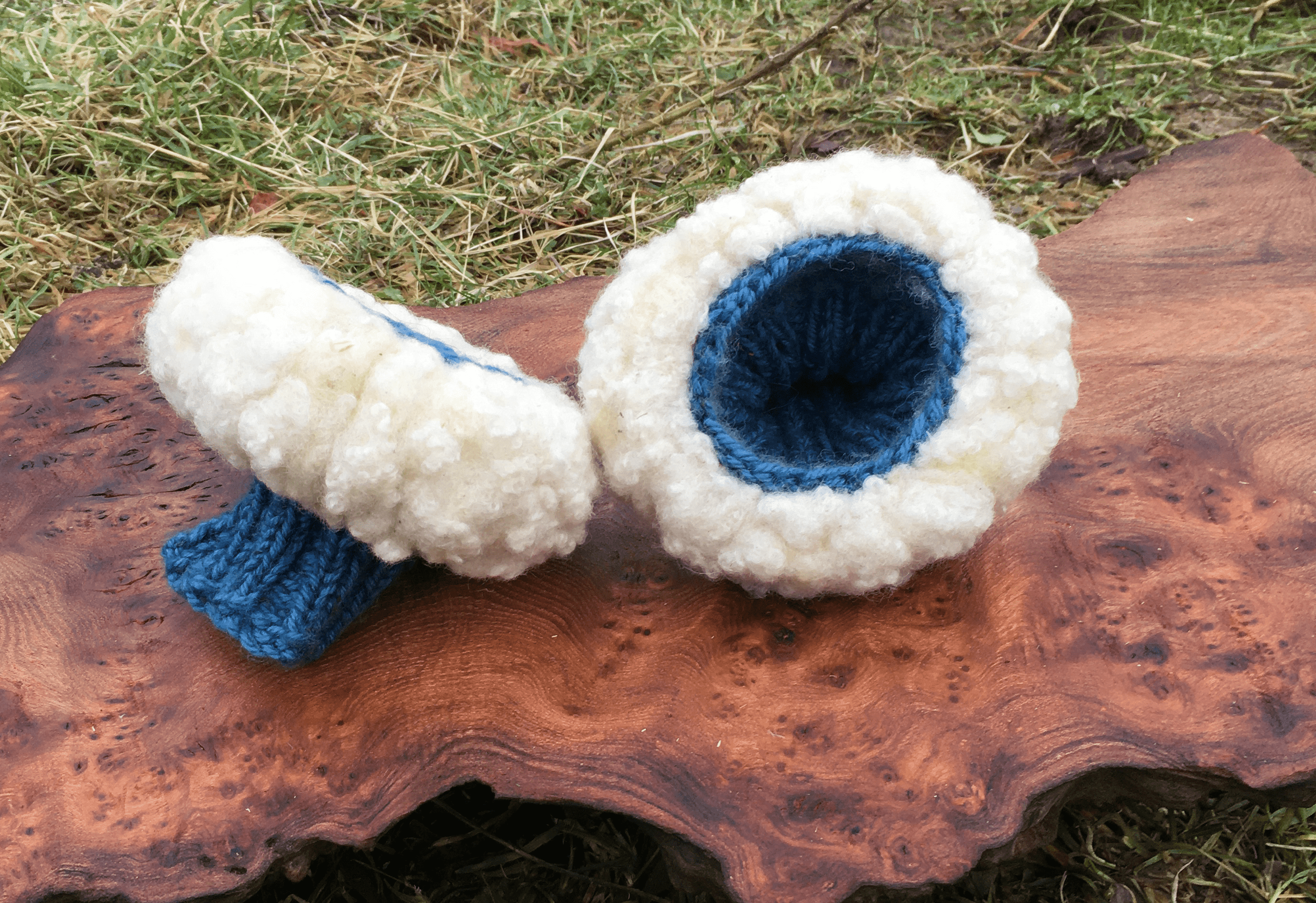 PICTURE: Katharine makes some beautiful fleece wear from the Achpopuli fleeces, which she sells online. CREDIT: Katharine Sharp
Planning to love your farm business
And how does Katharine suggest that other farmers factor wellbeing into their lives, no matter what their farming practices look like? "I make sure I do something I really enjoy every day, or if I think I haven't been to the bog in a while I will go for a little wander to see what vegetation's out, or if there's any wildlife there.
"We all farm because we love it – so it's about making sure you get to love it a little bit every day!"