Profiting from pollination
To bee or not to bee? The answer is simple...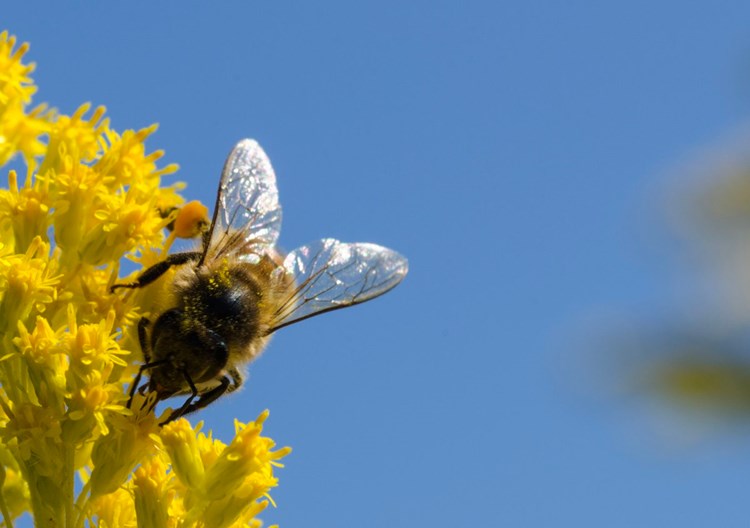 "Pollinators are vital to our wellbeing, and to agriculture," says Dr Lorna Cole of SRUC.
Not just bees but hoverflies, sawflies and other insects fertilise about a third of the food we eat. A 2014 study calculated that the cost to UK agriculture of doing what pollinators do naturally would be £1.6billion, and their value to Scotland alone was estimated at £43 million in 2018.
Farmer Rob Harvard of Natural England spoke at Soil Association Scotland's Buzzing About Grassland events in July last year. He says: "Pollinators are a crucial part of the whole farm ecosystem. I need pollinators on my legumes in order for them to seed. The legumes are free nitrogen, which gets high protein herbs into the swards, which is great cattle feed and fantastic for wildlife.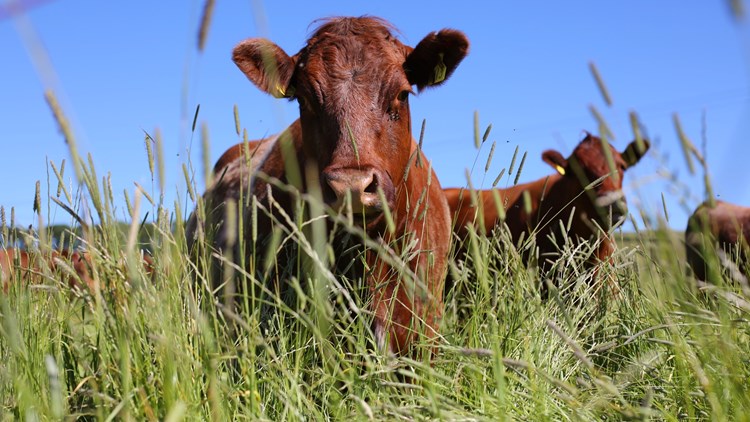 "Housing cattle over winter costs between £1 and £1.50 per head of cattle per day, so the longer you can keep them outdoors the more you save. In Scotland you have a free draining soil type so it should be possible to encourage permanent pasture that holds cattle very well. Too often we have nature strips, and farm chemically where the nature isn't.  But it makes more sense to build the benefits of nature into the farm system."
One Buzzing About Grassland event included a visit to Lynbreck Croft, where Lynn Cassels and Sandra Baer are restoring species-rich grasslands and, like Rob Harvard, using mob grazing techniques in a holistic system. "Pollinators are critical- we can't do it without them," says Cassels. "They are key to helping with our restoration of grasslands and woodlands, to the diversity in the grasslands and to the ongoing health of our farm." The pair have planted 23,000 trees, including willow because it stabilises riverbanks and flowers early, bringing in pollinators for more of the year.
At our pollinator demonstration farm - Lochend of Barra near Inverurie in Aberdeenshire - we are investigating Pywell (2015)'s claim that pollinators can raise arable crop yields over a seven-year period[3]. 
Look our for our 2019 on-farm pollinator events, including at our demo farm, here
 [1]https://www.researchgate.net/publication/283288659_Status_and_value_of_pollinators_and_pollination_services
[2] https://scottishwildlifetrust.org.uk/news/trust-welcomes-publication-scottish-pollinator-strategy/
[3] http://rspb.royalsocietypublishing.org/content/282/1816/20151740