Pukka's Vanilla Chai Mulled Wine
A winter favourite, Chai's blend of calming herbs and heating spices not only helps to calm and settle a busy mind, but it can also improve digestion, enhance the immune system and fight inflammation!
That's a whole lot of goodness in just one cup!
However, for those festive winter days when a steaming mug of our tea just isn't enough, here's a mulled wine infused recipe to help warm your cockles.
Spiced with Pukka's Vanilla Chai tea bags, this herbal mulled wine creates a warm, soothing and uplifting experience that will keep you toasty as those chilly winter nights close in.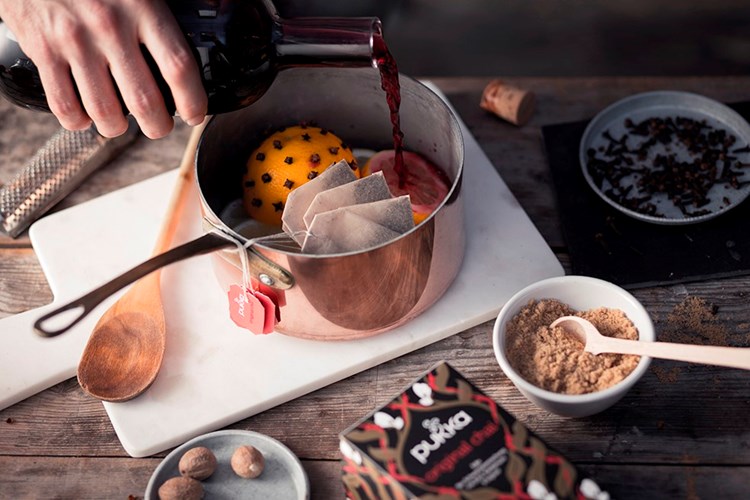 Ingredients:
2 litres organic Merlot
2 organic oranges
2 slices organic lemon
10 tea bags Pukka Vanilla Chai Tea
6 tbsp brown sugar
40 cloves
Method:
Take 2 litres of organic Merlot (the wine highest in the antioxidant 'resveratrol') and add to a large saucepan.
Add 2 sliced organic lemons.
Cut 2 organic oranges in half and press cloves into the skin. Add to the pan, along with 10 Pukka Pukka Vanilla Chai tea bags and some grated nutmeg (optional).
Warm the mixture (do not boil), then add 6 tablespoons of brown sugar and gently heat for a further 15 minutes. 
Keen to learn more planet-friendly, zero waste ways of cooking?