Bee-friendly flowers
Bees need a wide selection of flowers to sustain themselves and have food throughout the year. 
A great way to help bees is to plant bee-friendly flowers in your garden. Bees collect nectar and pollen from flowers for food, so the more flowers they can find the better. A happy bee is a bee that has wide selection of flowers throughout the seasons: bees need food when they are active, so it is beneficial if they have access to flowers that bloom at different times in the year.
Bee-friendly flower seeds:
Alyssum, Annual coreopsis, Annual scabious, Bee sage, Borage, Candytuft, Catmint, Chives, Clover, Comfrey*, Common poppy*, Corn chamomile*, Corn marigold*, Corncockle*, Cornflower*, Dahlias, Deadnettle*, Devil's bit scabious*, Evergreen clematis*, Field Woundwort*, Foxglove*, French marigold, Goldenrod*, Greater knapweed*, Larkspur, Lesser snapdragon*, Lungwort, Meadow clary*, Melissa, Mexican hat, Nasturtium, Round-leaved fluellin*, Rosemary, Sage, Sea holly, Sedum, Spiked speedwell*, Sunflower, Sweet William, Teasel*, Thistle*, Tobacco plant, Viper's bugloss*, Whorled clary*, Wild clary, Winter aconite.
A lot of plants considered weeds, such as dandelion and clover, are also excellent for bees. But if you want to cut them down it's a good idea to wait until after they have flowered, because his gives the bees a chance to collect the pollen first.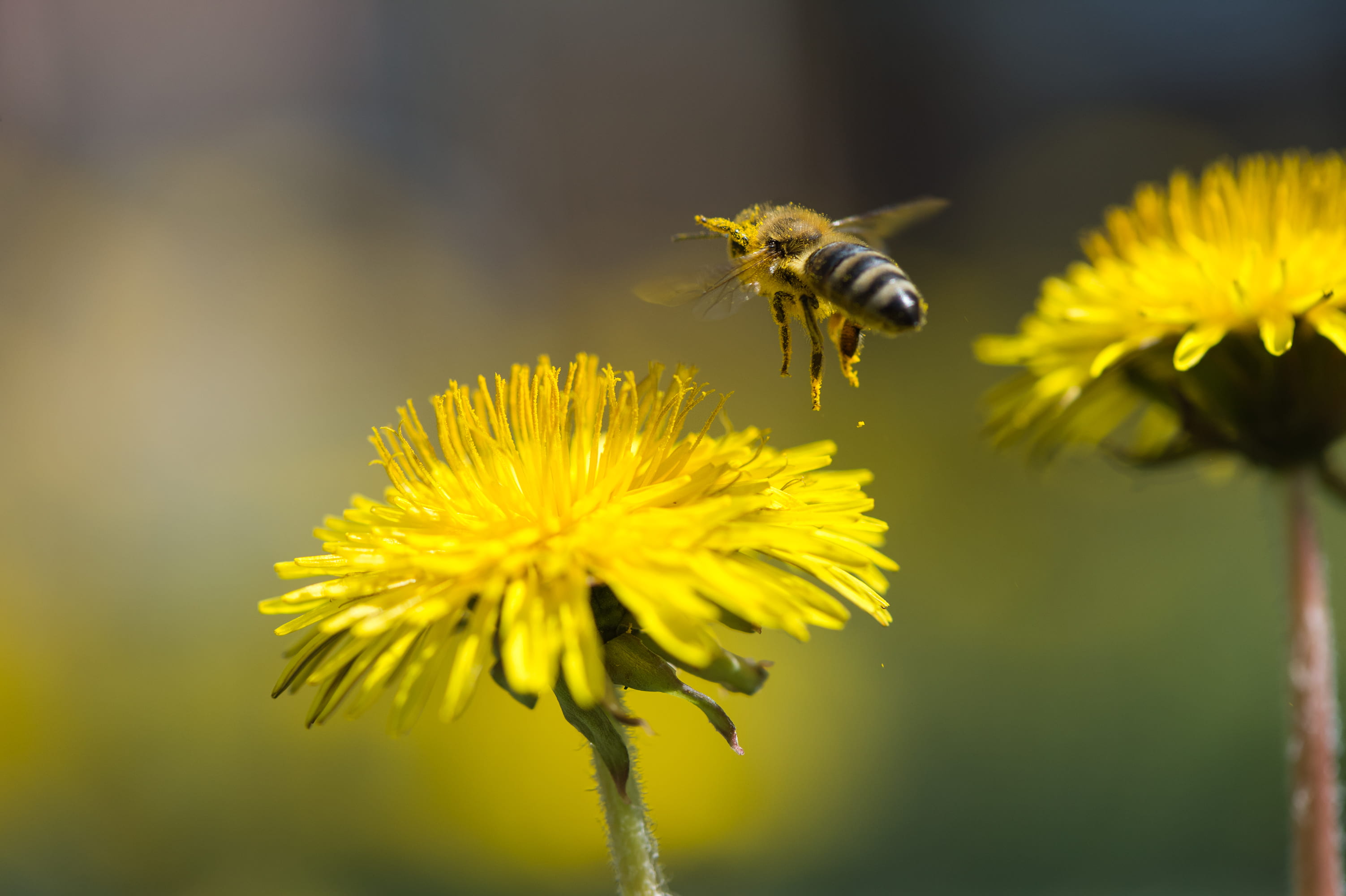 *native to the UK
We have highlighted native plants as they are great at interacting with local biosystems and supporting local wildlife and insects. 
To be sure flowers are actually bee-friendly, we recommend buying certified organic flowers. Harmful pesticides are banned under organic standards and organic farms have up to 50% more wildlife than conventional farms.