Organic Standards
What are Organic Standards?
Our standards are the most widely used, recognised and trusted organic standards in the UK and they have a strong international reputation.
EU law ensures that all organic food and drink sold in shops meets strict standards – shown by the green leaf logo on pack.
The Soil Association wants to ensure the highest possible standards of animal welfare, environmental and wildlife protection, so we have our own higher – or stricter – standards in key areas. The standards put our principles into practice and are at the heart of our work.   
Soil Association Certification is our independent certification body. It carries out inspections and awards organic certification to farms and businesses that meet our standards. You will notice our symbol and certification number (GB-ORG-05) on many items of organic produce. Our certification business is the UK's oldest and most experienced and licenses over 70% of the organic food on sale here.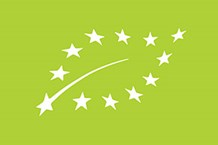 While you're here…
…we've got a small favour to ask. You may know us for our organic standards logo but we're also a charity that relies on fundraising to do our work. We champion a world where people, farm animals and nature can thrive – and we've made huge steps forward working with farmers, growers and researchers to find pioneering and practical solutions to today's farming challenges. But there's so much more to be done.
You can help change the way we farm, eat and shop for good. If everyone who visits our website, looks out for our logo on organic food, and cares about the food they eat and how it's been produced, makes a small contribution today, we can do more of the work that really matters.
In this section...
Thinking of going organic?