Nature-friendly farming is good for business

"Nature-friendly farming is good for business"
Bruce McConachie says nature shows him how well he's farming, which is good for the land and for the business.
At Culfoich Farm in the Cairngorms, Bruce McConachie uses nature as an indicator of his farm's progress, with a huge focus on soil health.
Wading bird population has flourished on the farm as a result of the agroecological principles he's put into practice. 
Bruce makes sure everything pays it way, and says everything they do to save money has benefits for the environment, too.
At Culfoich Farm on the edge of the Cairngorms, Bruce McConachie and his family farm sheep and Highland cross and Aberdeen Angus cattle across 1900 acres. They're farming with nature: putting practices into place to bring wading birds back to their land, for example, and finding that nature is also a boon for business. 
"My grandfather used to say, 'You have to make the farm fit the land – you can't make the land fit the farming system,'" says Bruce. "That's how we try and farm here."
He farms organically, which he says has taught him and his father "phenomenal lessons" about grassland management, mainly through rotational grazing. "We use as few inputs as possible, and every single bit of nature is an indicator of how we are farming," he says.
"We farm the banks of the River Spey and everything we do must ensure the river retains its pristine condition. Worms are an indicator of healthy soil. Lapwings and curlew are another indicator, including how they behave. This year they came later to feed, which we think might show a deficiency in the soil so we're sending it off for soil testing."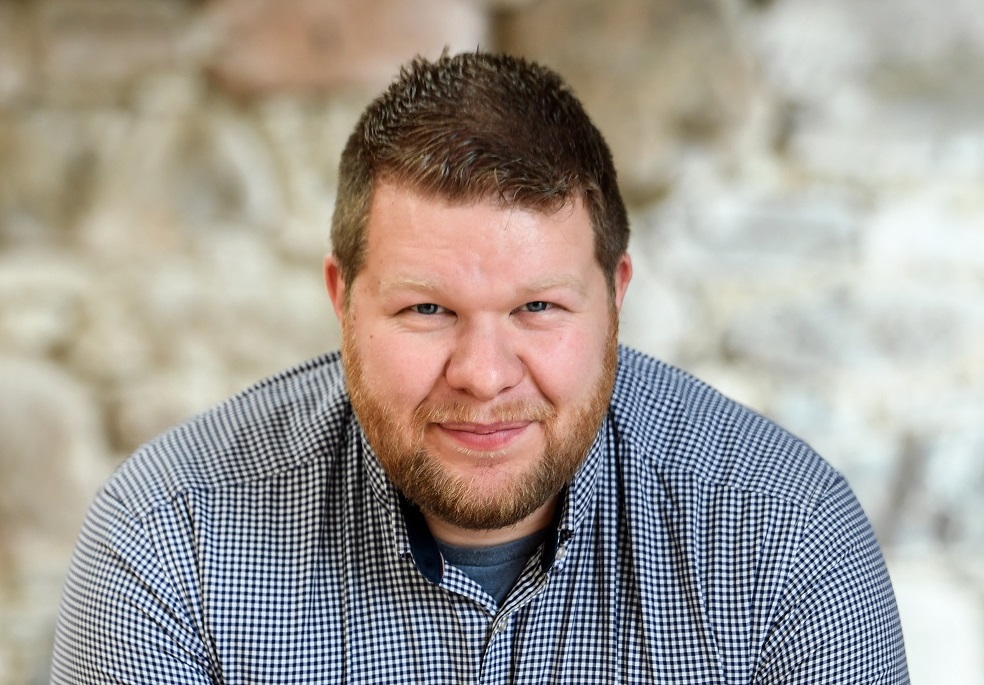 Picture: Bruce McConachie farms to fit the land, rather than trying to fit the land into the farming system. CREDIT: Andy Buchanan.
Healthy soil, healthy farm
For Bruce, everything starts with the soil. "Everything comes from the soil up," he says. "If the soil's good, the grass is good and your animals will be healthy. If we can improve soil structure to the point that the pH is balanced, and it supports a healthy invertebrate population below the soil, then we tend to find the animals above the soil tend to look after themselves as well.
"We try to keep soil where it needs to be – buffer strips, for example, prevent run-off. We've put clover into every sward, which means we use less nitrogen fertiliser, and there are wildflowers in our grazing mixture. These are all decisions to save money; strip grazing, bail spreading, pit silage (because plastic is too expensive). I'm obsessive about costing everything – I have Bruce's boards of misery in every shed – so I make sure everything is paying its way. But everything we do to save money ends up helping the environment too."
Bringing back wading birds
There's been a huge decline in numbers of wading birds across Scotland, but at Culfoich Farm, the population is flourishing. "We have hundreds of lapwings feeding and nesting in the springtime, and oystercatchers too," says Bruce. "We have a lot of curlew, and we have a lot of snipe out on the hill as well. It's really quite heartening. It lets you know you're doing the right job.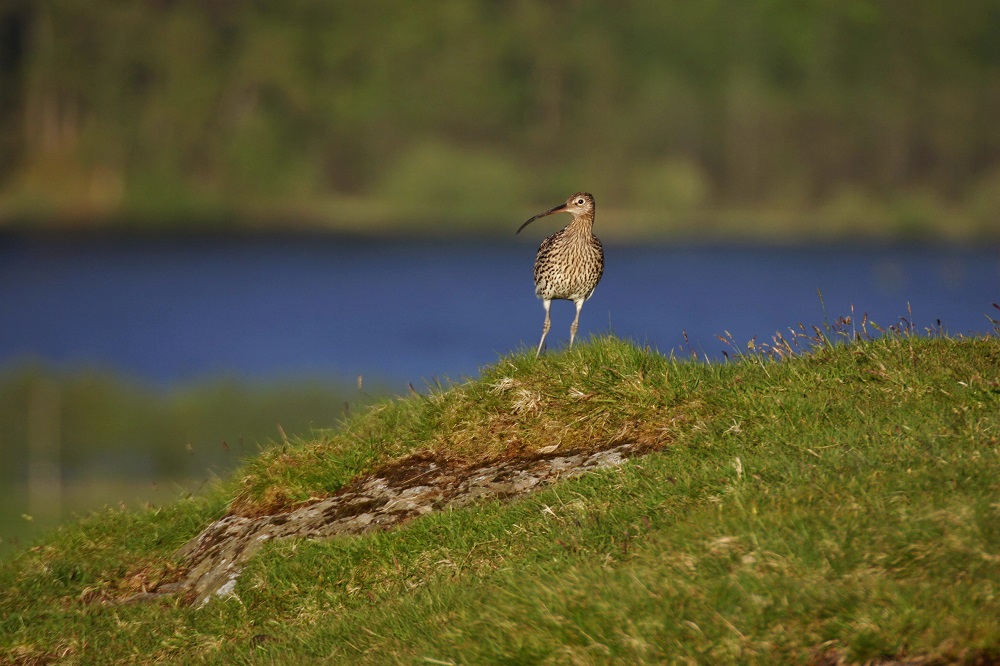 Picture: The population of wading birds, like Curlew, is flourishing at Culfoich Farm. CREDIT: Tom Marshall (rspb-images.com).
Culfoich Farm is part of the Strathspey Wetlands and Waders group, which, among other objectives, works with farmers and land managers to create high quality habitats for wading birds – loaning out aerators and flail mowers, for example. "The flail mower helps open up the dense, rushy ground," he says. "If we can open up rushy pasture, it allows the cattle to get onto it and graze through it. That opens up vegetation and also allows feeding sites for wading birds."
Bruce and his father Gordon have also created feeding sites through what he calls "extensive re-wiggling" of wet grounds: putting in natural drainage systems. "Ditch re-naturalising involves using a digger to get ditches to flow at a more natural shape, instead of a deep trench in a straight line. They're wider, they're shallower, and there's lots of nice muddy edges, so waders can access the invertebrates in the soil. We're also allowing water to take its natural course and not collect in wet, boggy areas that could be risky for livestock."
Farming with nature is good for the farm
Bruce says these conservation activities are having a positive impact without interfering with productivity and profitability, and that in many cases there are benefits for the farm, such as the improved drainage.
He says he'd advise others thinking about doing this type of work on their land to be proactive and get in touch with local conservationists. "They'll have really good ideas," he says. "If you can get hold of someone with a good conservation background, they'll be able to advise you on working with your farm and not against it."