From sceptic to organic farming champion

From sceptic to organic farming champion
David & Wilma Finlay, who farm beef, sheep and dairy at Cream O'Galloway and Ethical Dairy in Dumfries and Galloway, take us on their journey from sceptics to champions of organic farming.
"At first, I was very dismissive of organic or any ecological farming," David explains.
"I took over the family farm in 1987, but before that I was working as a farm advisory consultant. I was initially very dismissive of organic or any ecological farming. But once I was actually working on the farm I found I wasn't comfortable with the pressure to intensify. Stocking levels were up, we were more and more dependent on feed and fertilisers and as a consequence morbidity was up, mortality was up and so was antibiotic usage.
"I wanted to try something different. My sister has a certified smallholding and Wilma, my wife, was interested in organics. Ten years later we were committed – we'd got the hang of organic farming."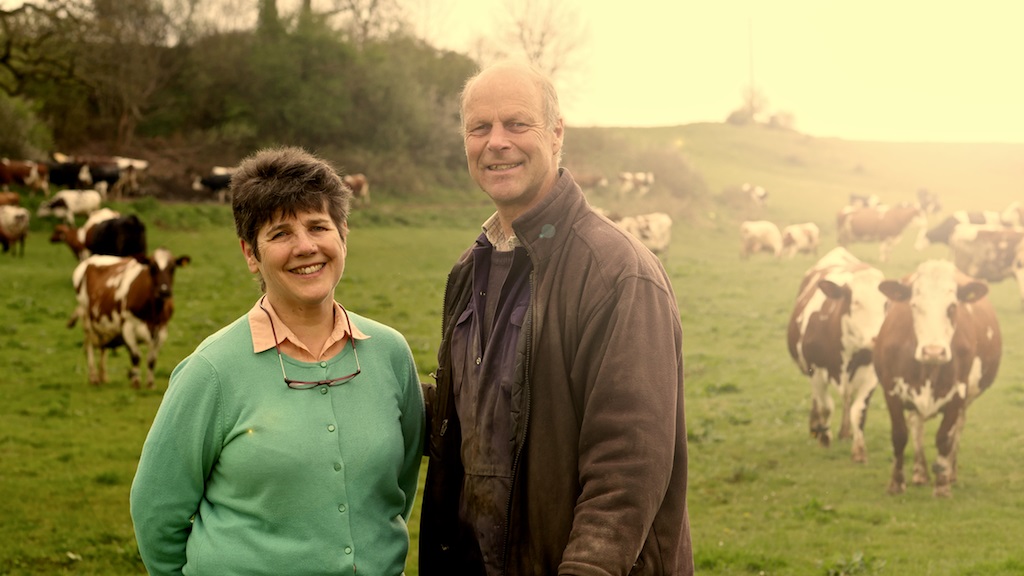 Picture: After ten years, Wilma and David had got the hang of organic farming
"We converted our 350ha dairy farm to organic 20 years ago as part of a long term project to make our farm more resilient whilst treating land, animals and people with respect. We've cut out fertilizers, vaccines and anti-biotics, and moved to a 100% pasture based, cow with calf dairy system and have seen huge benefits for animal welfare, soil health and biodiversity. David Finlay, Ethical Dairy
Harnessing the natural system
Organic farming is about harnessing the natural system, and requires a preventative rather than a reactive approach.  In most farming systems you can keep the sheep in the same field year after year because you can drench them and stop the parasites with drugs.  We use effective grazing management so that the parasites don't become a threat in the first place; we don't keep the lambs or calves in the same field two years running and that breaks the cycle and stops the parasite building up.
We have moved to a 100% grass fed system and it's important that we get our clovers right, using herbal leys. Better grass increases our sileage yield and effective grass land management increases soil health. We have recorded our soil organic matter and 25 years worth of data from Scotland's Rural College (SRUC) shows that it has increased from 11% to 14%. This means we have been locking up carbon at a rate of around 5 tonnes of carbon per hectare per year and are now beyond net zero as a farm business; something that we're extremely proud of.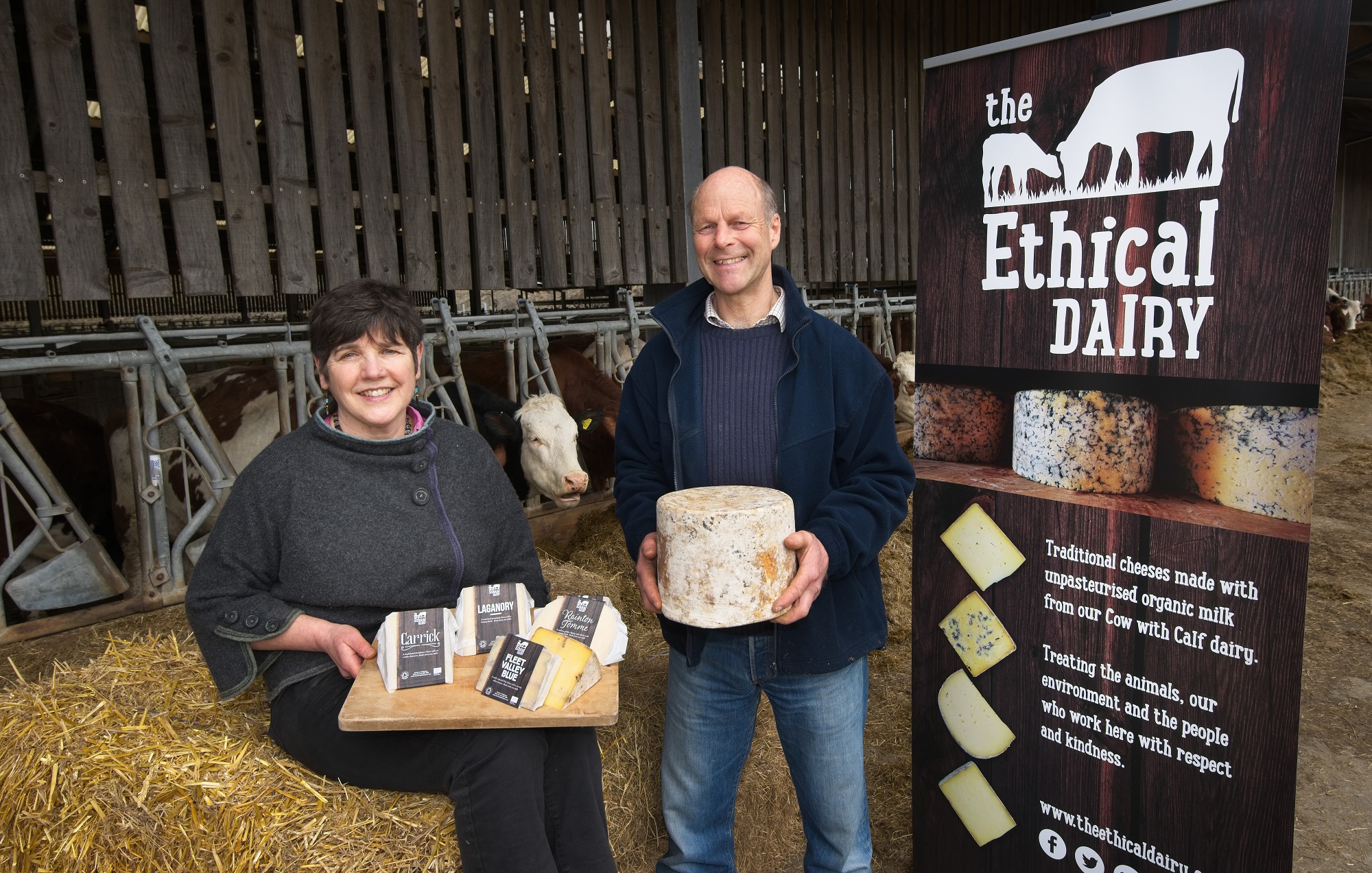 Picture: Wilma and David Finlay, with their Ethical Dairy cheese brand
Being organic is productive. Our revenue is much higher than it was before we went organic and we're farming better. We decided to take back control and dictate what price we got and cut costs drastically by reducing inputs, cutting out fertilisers and antibiotics and reducing our parasite burden. 
We farm with nature rather than against it and have noticed biodiversity flourish as a result. Animal health and welfare is extremely important to us too; Besides feeding livestock a forage based diet, we house our cows with more space, air and light, and keep the calves with their mothers – all helping to reduce stress and build resilience. As a result, mastitis and lameness have decreased and the overall productive life of our cows has greatly increased. 
We get good yields of milk from our dairy herd, alongside excellent quality beef and rose veal. And, four years ago we started processing and selling our own cheese and we've seen a strong demand for our products, significantly increasing the amount of product sold directly to customers. We're constantly innovating and have recently invested in a new dairy, which has given us the capacity to make 40 tonnes per year, providing big opportunities for growth and our aim is to eventually use all of our farms milk. 
"Our end objective is to be an ethical business, treating our animals, land and people with respect" David Finlay, Ethical Dairy
Funding for organic conversion

Scotland's Agri-Environment Climate Scheme (AECS) offers financial support for those converting to organic.

Find out more
The Agri-Environment Climate Scheme is open for organic applications
The Scottish Government offers financial support for those converting to organic farming, as well as for other land management practices that enhance Scotland's environment - find out more.
Find out more