Six ways to improve your soil

Six ways to improve your soil
Here we suggest six ways that farmers can improve or restore their soil
Monitoring for management
Increasing organic matter
Ploughing less often
Intercropping, or companion cropping
Planting trees
Restoring peatland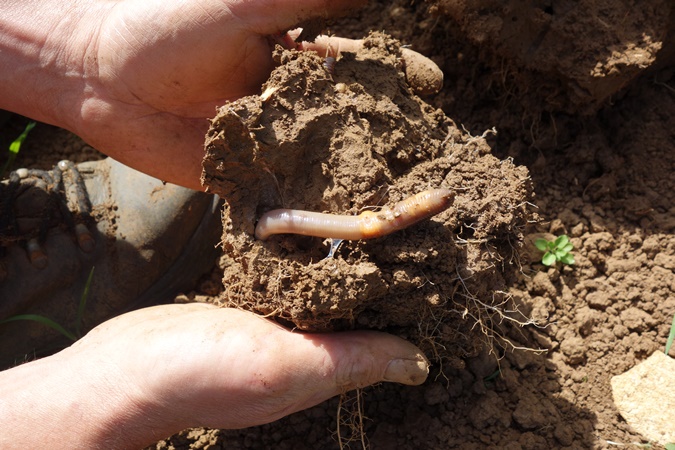 1. Monitoring for management
You can't figure out how to improve your soil if you don't know how it is now.
Start by digging a hole and pulling out a spadeful of soil. If it's hard, like concrete, it's compacted and you need to get air into it. Check the smell and colour.
You can also send a sample to a lab to check your pH (acidity or alkalinity), P and K (phosphate and potassium levels should be moderate), and your soil organic matter.
Counting your worms is also an excellent way of determining soil health.
Read more on monitoring soil health in this report
2. Increasing organic matter
Rotating between different crops, and between crops and livestock, increases soil organic matter and prevents depletion.
You can and should add add bulky organic matter like farmyard manure or compost, but how and what depends on the type of soil you have, and results are seen in the long term. Green manures can help in the shorter term but again a little research is needed.
There is clear scientific evidence that many farming practices—particularly those that are part of organic farming systems, such as winter cover-cropping, use of farm-yard manure, and inclusion of grass leys in arable rotations—contribute to raising the levels of soil organic matter and soil carbon.
3. Ploughing less often
Minimising soil disturbance has been shown to improve soil structure, and reducing machinery use can help prevent compaction. However, compensating with herbicides will have a detrimental effect on soil biology.
As usual in farming, it's complicated! 
Read our report 'To plough or not to plough' for more information
4. Intercropping, or companion cropping
Planting two different crops together can help prevent weeds, combat disease and pests, and improve soil health – especially if they have different rooting profiles.
Planting a cereal alongside a legume like peas or beans can help fix nitrogen in the soil and reduce the need for fertilisers.
Our Scottish field lab is involved in testing the effects of intercropping
5. Planting trees
Trees act as windbreaks and slow the run-off of water from farms, helping prevent soil erosion. The deep roots can help prevent nitrate leaching out of soils, which boosts soil fertility and reduces the need for costly nitrogen fertiliser, which can contribute to water pollution.
They also provide shelter and sometimes forage for animals.
6. Restoring peatland
There are grants available for peatland restoration. Peatland covers just 20% of Scotland, but stores 25 times more carbon than the rest of the UK's vegetation put together.
Degraded peatland, which represents up to 80% of Scotland's peatland, emits carbon, pollutes rivers and increases the risk of flooding.
Restoring it also prevents the loss of livestock into holes created by degraded peatland.