Plant teams
Interested in Intercropping?
Get involved in our 'plant teams' field lab 
Soil Association Scotland has joined with the James Hutton Institute on a field lab to explore the potential that growing different crops together has to increase yield, reduce inputs, tackle pests and improve soil health in Scotland.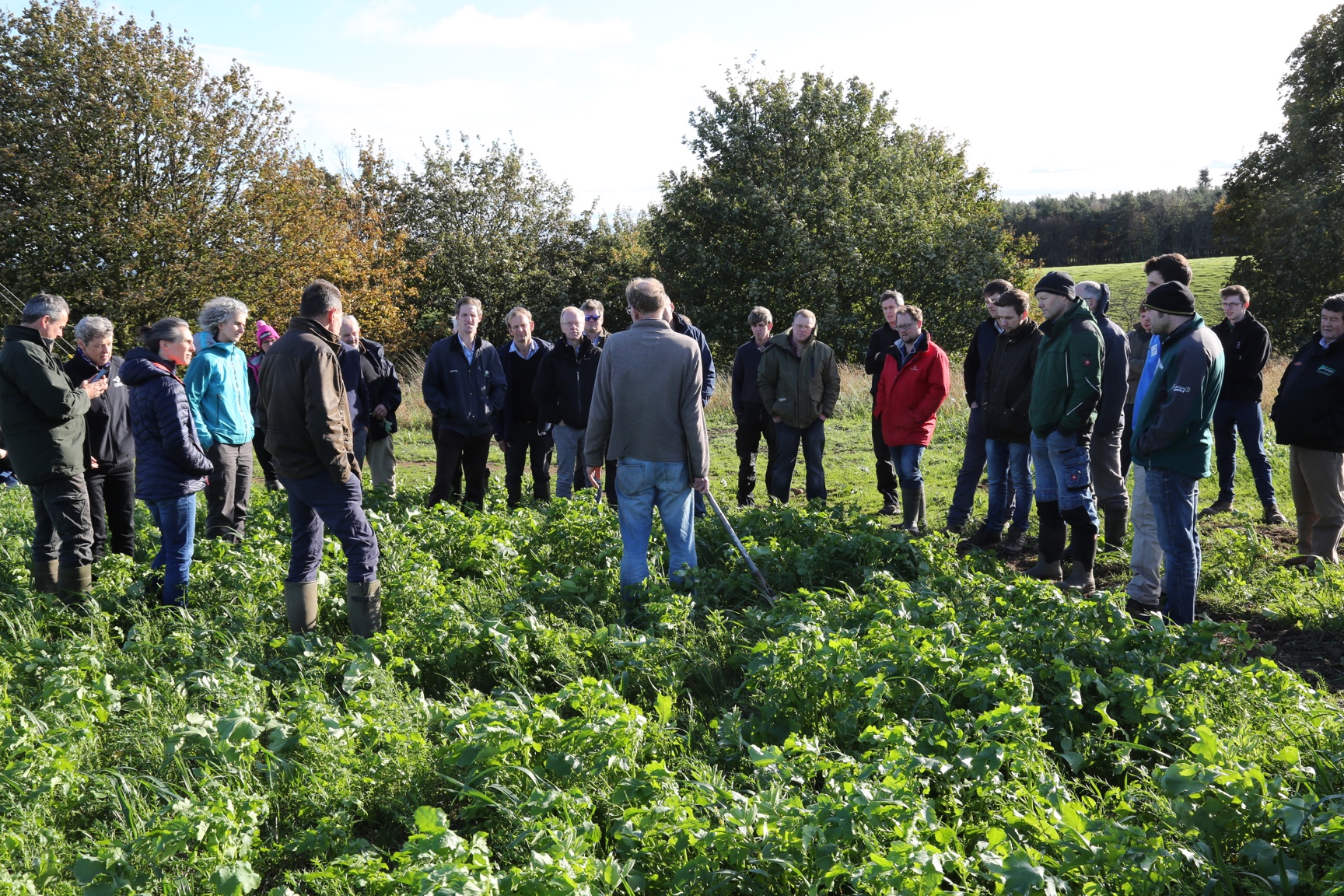 Picture: The first Plant Teams meeting in October 2018 at Durie Farms. CREDIT Clem Sandison
Field lab member Doug Christie has been successfully growing plant teams for several years at 500-acre mixed arable and livestock, partly organic, Durie Farm in Fife. 
Doug says: "I started five or six years ago to get more diversity in the crops I grow, partly for benefits you can see, like soil health and cutting back on input costs.
"I've grown spring oil seed rape and peas together, for example, vetch and spring oil seed rape, and beans and oats.
"It's drastically cut my input costs – I've hardly needed to spray those fields at all with fungicides or herbicides and I don't need nitrogen fertiliser. I've had no pests on my oil seed rape – no pollen beetle damage or flea beetle – so I've used no insecticides. In terms of yield it's hard to say but I've had less from my beans on their own than the beans and oats together.
"I'm also interested in sustainable farming, and there are wider benefits like carbon sequestration and biodiversity."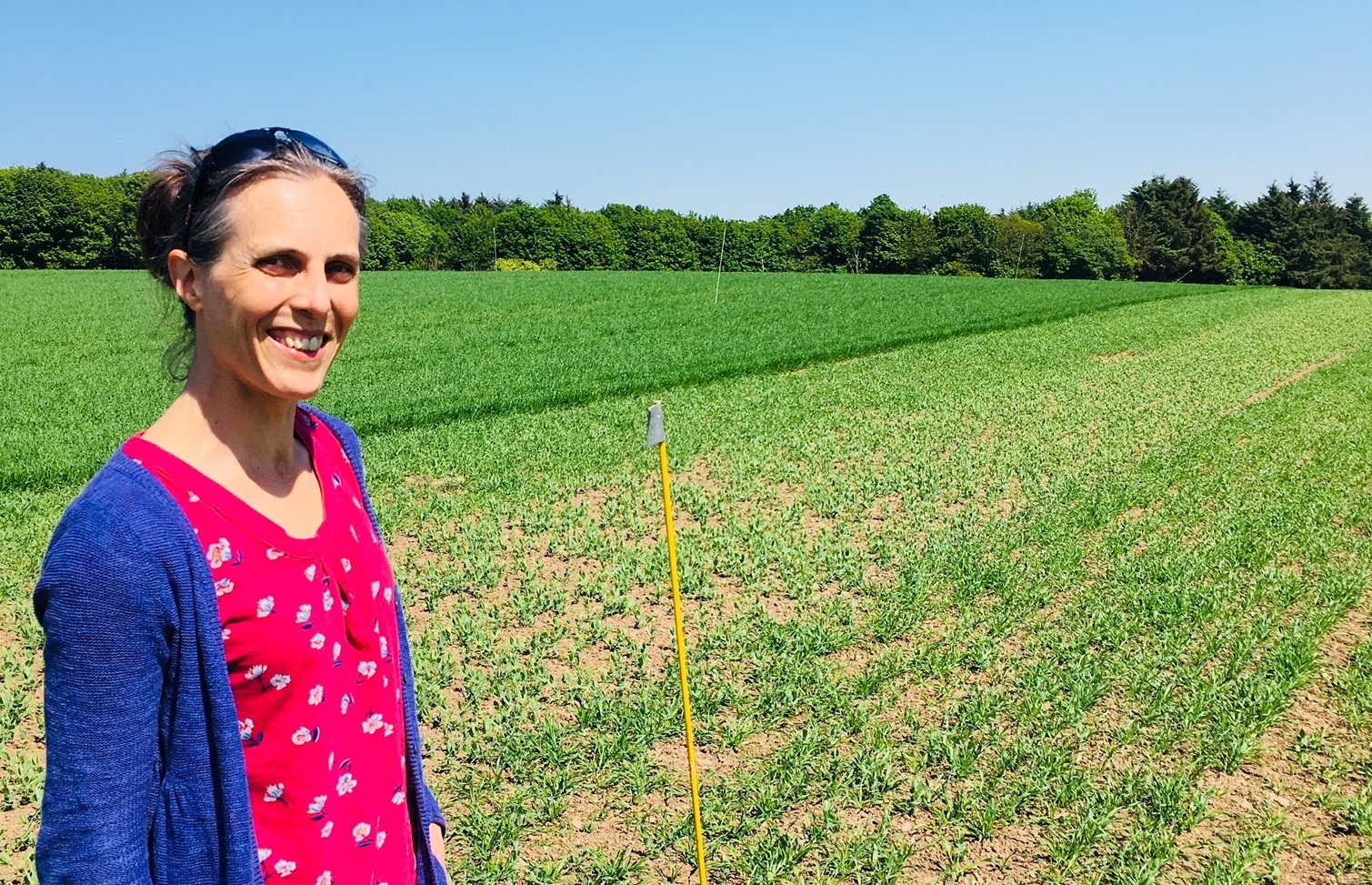 Picture: Dr Ali Karley at the James Hutton Institute's research farm at Balruddery
James Hutton Institute researcher Ali Karley is also a field lab member. She says: "Growing different crop species together is not a novel idea, but there's not enough information out there about what varieties people should use and for what purpose. For example, which cereal/legume mix for forage or silage? What if I want really high protein? And what would be right for local soil conditions?"
The field lab will feed into EU projects DIVERSify (though James Hutton) and EU-ReMIX  (through SRUC's researcher Robin Walker) that aim to answer these questions, and make consistent advice and tools available. Participating farmers and land managers are trialling a plant team (e.g. peas and barley), comparing it to a nearby monoculture and sharing basic crop performance data. 
Meeting 1: 23/10/18: Introduction to intercropping. Read the write up and access resources here
Meeting 2: 17/06/2019: Heritage grains and crop innovation for crofters
Meeting 3: 06/11/2019: Tools for small-scale grain processing
To find out more contact: 
Clem Sandison, Farming & Land Use Manager, Soil Association Scotland
csandison@soilassociation.org / 0131 666 2474