2022 has been another turbulent year at home and abroad.
Global news headlines have been dominated by the Russian invasion of Ukraine, an ongoing conflict which continues to have a devastating and far-reaching impact.
The UK Government has struggled to contain rising inflation, a cost-of-living crisis and widespread industrial action across the public sector, while Rishi Sunak is, incredibly, the third Conservative Prime Minister to inhabit 10 Downing Street in just a few months.
And here in Scotland, the constitution has again taken centre stage, with a Supreme Court ruling against Scottish Government plans to stage an independence referendum doing nothing to dampen the debate on the future of the United Kingdom.
Climate change targets
Beyond these major events, it has become increasingly clear that both our governments are falling short on their commitments to reduce emissions, with the UK Climate Change Committee making clear there is much still to do if ambitious net zero targets are to be met.  
The Soil Association have set out in our response to the Scottish Government's consultation on the Agriculture Bill and in previous responses to the Good Food Nation Bill and Biodiversity Strategy, that we need to join the dots between the climate, nature and dietary health crises.
We believe that requires a transition to agroecological farming and land use, alongside a dietary shift to less but better meat and more vegetables, fruit and pulses.
Our policy and influencing activity  
To that end, it is worth looking back on the year that has passed and the work we have done to try and get that message across.
We spent the first few months of the year working with groups of farmers and crofters on a Scottish Government-funded knowledge exchange project, Agroecology – Facilitating Mindset Change. This collaboration between Soil Association and other organisations including Nature Friendly Farming Network, Landworkers' Alliance and Nourish Scotland, won another round of funding to continue with a second phase which has run through the second half of this year.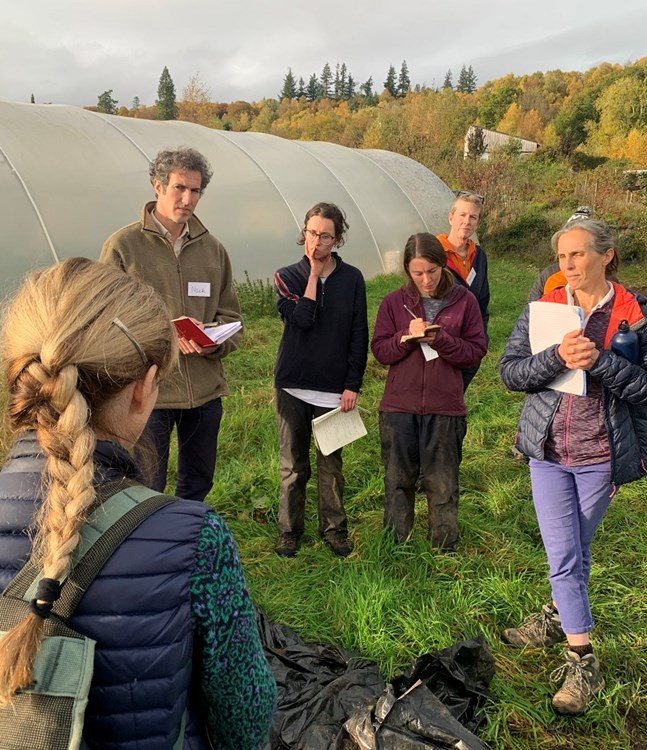 Soil Association also took the message to the Scottish Parliament at the end of May for a two-day exhibition and evening reception, A Transition to Agroecology in Scotland. We were joined by farmer ambassadors including Nikki Yoxall, Phil Knott, Johnnie Balfour as well as Bryce Cunningham, who all shared their stories with MSPs from the Rural Affairs, Islands and Natural Environment Committee.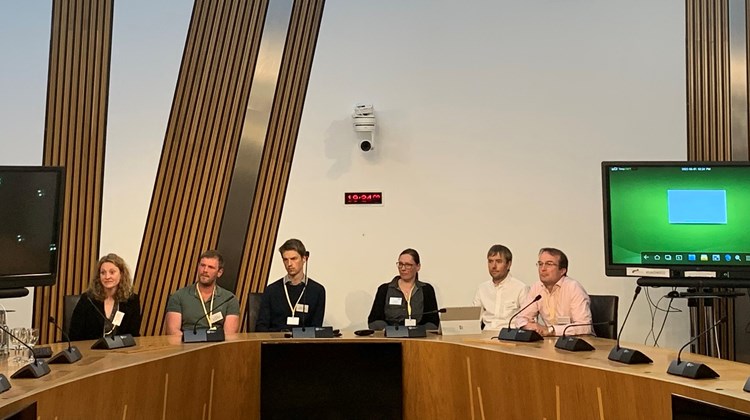 Next stop was the Royal Highland Show, where we launched a new joint report on agroforestry by Soil Association Scotland and Woodland Trust Scotland, Integrating Trees on Farms and Crofts. The launch was covered by BBC Reporting Scotland and BBC Good Morning Scotland, featuring farmer Roger Howison as a case study. We also joined the Scottish Organic Stakeholders Group to launch the report, Pointing the Way to an Organic Action Plan for Scotland at the RHS.
Just a few months after playing host to COP26, Glasgow again took centre stage for the World Congress of Soil Science in August. We joined the first ever policy session at WCSS, discussing the ways in which farmers and crofters can restore soil health on farm, sharing evidence and knowledge with academics, farmers and soil scientists from around the world.
In October, we were outside the Scottish Parliament for a rally with the Landworkers' Alliance, the Scottish Crofting Federation, Propagate and the Nature Friendly Farming Network to ensure that small farms and crofts are not forgotten in the new Agriculture Bill.
And last month, we appeared inside the parliament building to give evidence to the Constitution, Europe, External Affairs and Culture committee on the Retained EU Law Bill – a highly contentious piece of legislation that puts decades of hard-won environmental protections at risk.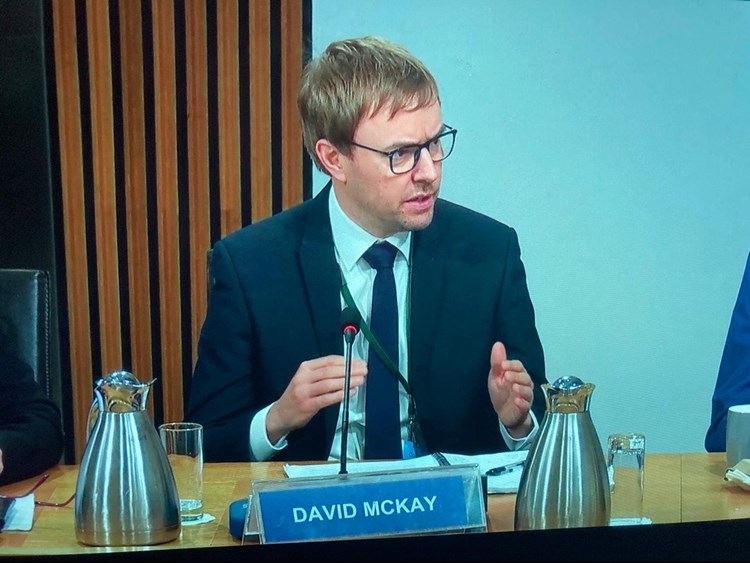 Aside from these set-piece events, we continue to work every day to influence policy, and on our successful Food for Life Scotland programme – now rolled out in 19 of Scotland's 32 local authorities, and through our farming programme work, bringing groups of farmers and crofters together to share knowledge and best practice.
What will 2023 bring?
We look forward to what 2023 has in store.
It is unlikely to be dull, and with a legislative programme at the Scottish Parliament including an Agriculture Bill, a Natural Environment Bill, as well as a new National Good Food Plan in the works, there is still plenty to play for in terms of influencing future policy.
Thanks for reading, and we wish you all a Merry Christmas and a Happy New Year when it comes.