Give the gift of a donation
Give a gift that will create a brighter future
By gifting a donation to the Soil Association, you are supporting a charity that is protecting our wildlife, environment and human health for future generations.
After making the donation you'll have access to a beautiful certificate to give to the recipient. 
Step 1: Enter your own details on the next page.
Step 2: Download and print the recipient's certificate, where you can add their name and a personalised message.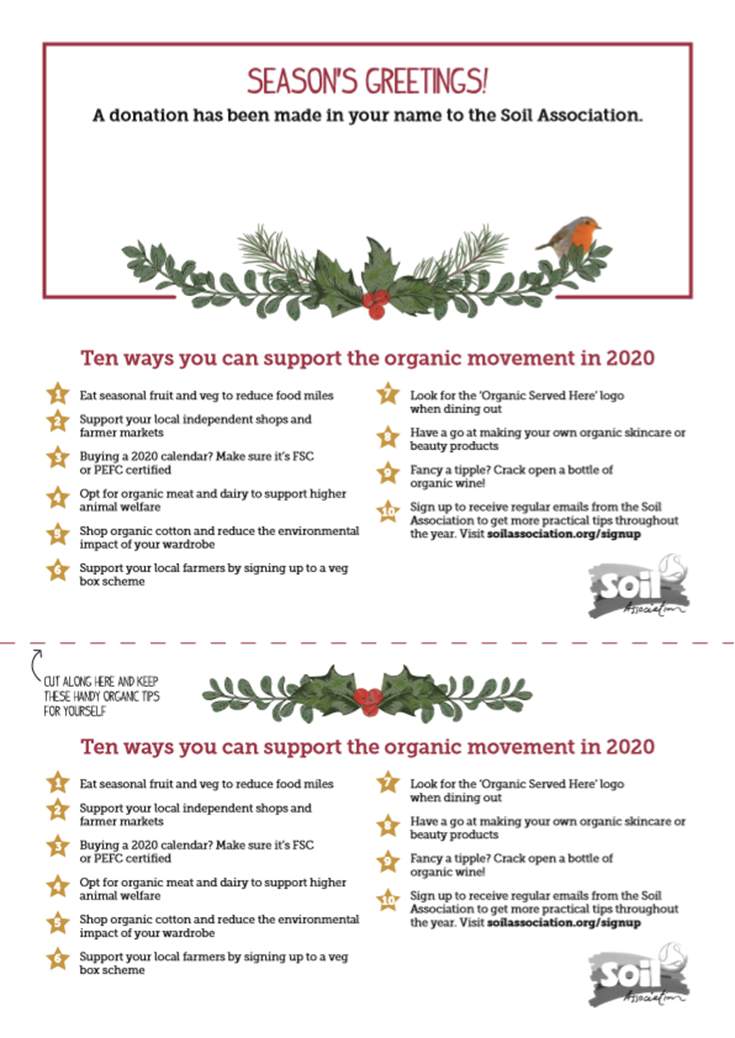 With your support we can:

Reduce the routine use of pesticides
Protect our natural habitats
Help wildlife to thrive
Safeguard vital antibiotics