Lady Eve
Lady Eve wanted to do things differently - and she did. 
Doing things differently
At the age of 12, despite her youth, Lady Evelyn Balfour had big plans for her future. She decided that she was going to become a farmer. 
She wasn't the sort of person to sit around waiting to see what would happen. At 17, she was one of the first women ever to study agriculture at Reading University - a major step in making her dream a reality. 
Lady Eve was just 20 when her determination to become a farmer paid off. Working for the War Agricultural Committee, she became the bailiff for Grove Farm, near Newport, finding herself in charge of the daily running of the farm. Just a year later, this pioneer of farming bought New Bells Farm in Suffolk with her sister Mary.
Though they didn't know it yet, this farm would go on to become the birthplace of the Soil Association. At the time though, farming didn't make much money, so to help fund her project, she played saxophone in a jazz band and co-authored a successful series of crime thrillers!
However, Lady Eve was also no stranger to standing up for what she believed in.
In fact, she came from a family well acquainted with politics – she was the daughter of a suffragette and the niece of a prime minister. As a result in the early 1930s, Lady Eve campaigned extensively against tithes, a form of tax levied from farmers to support the Church and local clergy amounting to a tenth of annual earnings. The protests occurred because this tithe threatened to bankrupt many British farmers, including Lady Eve herself.
And Lady Eve's determination to have an impact did not stop at land rights. From 1939 onwards, Lady Eve and her sister Mary sheltered Jewish refugees at New Bells for a number of years, who were taught agricultural skills by Lady Eve herself. The Balfour family seat at Wittingehame in East Lothian was also used to house young refugees throughout the war.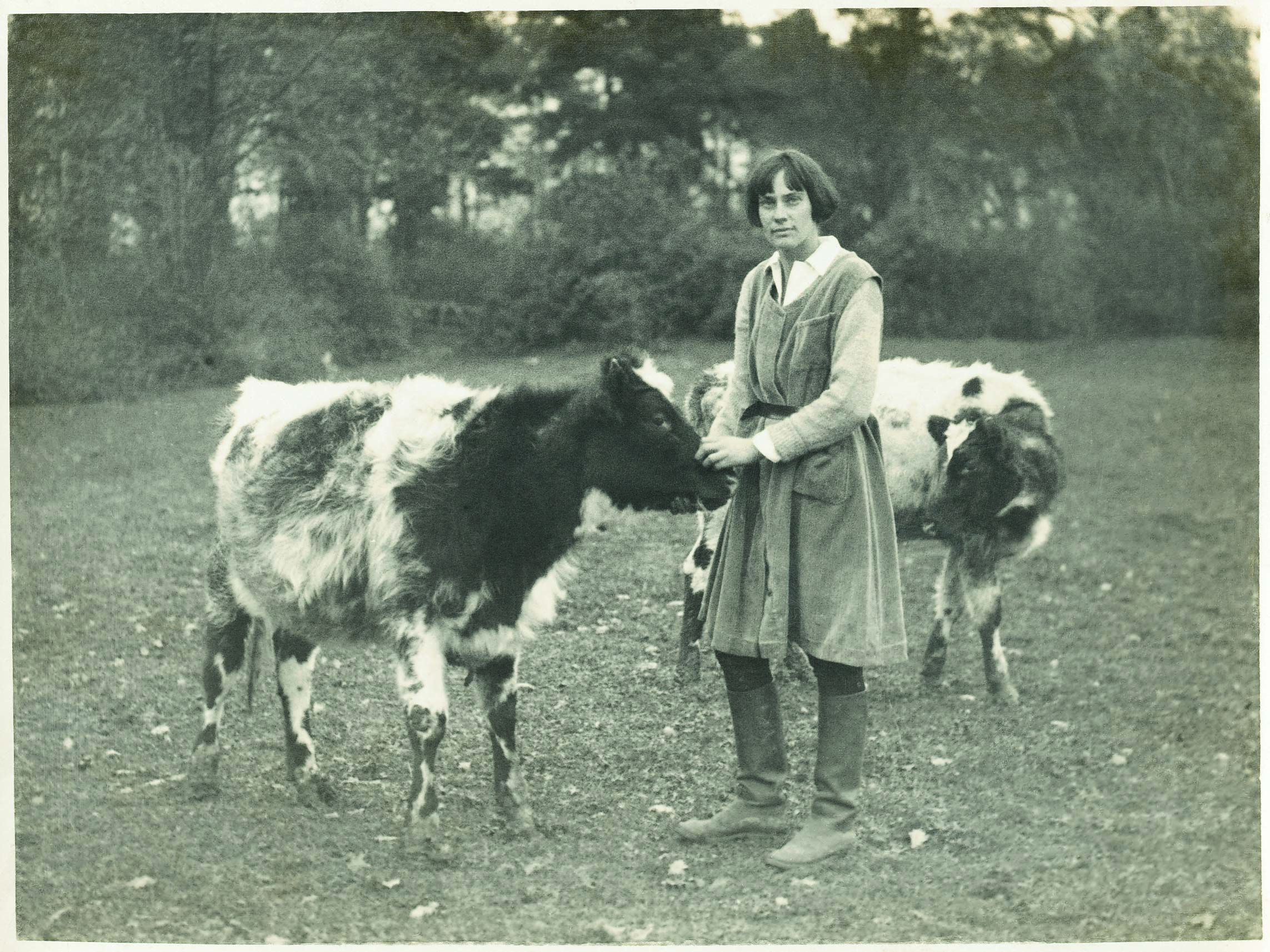 The Haughley Experiment
In 1939, Lady Eve launched the Haughley experiment with Alice Debenham - and this would go on to be a key part of her story, and ours. 
They wanted to know whether there was any difference between organic and intensive farming. To test this, they created one organic plot, one mixed plot, and one intensive plot side by side. 
This experiment was special. Although between WWI and WWII, organic farming had gained some attention, Lady Eve's experiment was the first of it's kind.
In the early 1980s when the experiment concluded, things were different. Organic farming methods had gained more respect - in part, thanks to the tireless work of Lady Eve. Because of her experiment, we now know that:
Organic fields can become self-supporting. This happens because of increased biological strength.

Organic crops put more energy into establishing a healthy and expansive root system.

Livestock in the organic section required less food for a higher yield of produce such as milk, meat or eggs.
Forming the Soil Association
Lady Eve's next endeavour was to publish 'The Living Soil'. This book contained the initial findings of the Haughley Experiment.
But it would also spark something larger.
This book and the success that followed led Lady Eve to form the Soil Association in 1946 with a group of likeminded pioneers.
Through us, Lady Eve found a way to connect:
people who knew about organic and sustainable farming methods with

the farmers, citizens and policymakers who wanted to learn more.
Six years later, Soil Association membership had increased to 3,000 owing to the dedication of a small committee including Lady Eve. The journal that they started, then called 'Mother Earth', is still running over 50 years later under the name 'Living Earth'.
And although she retired in 1984, aged 85, her life, work and passion still have an impact on the Soil Association today.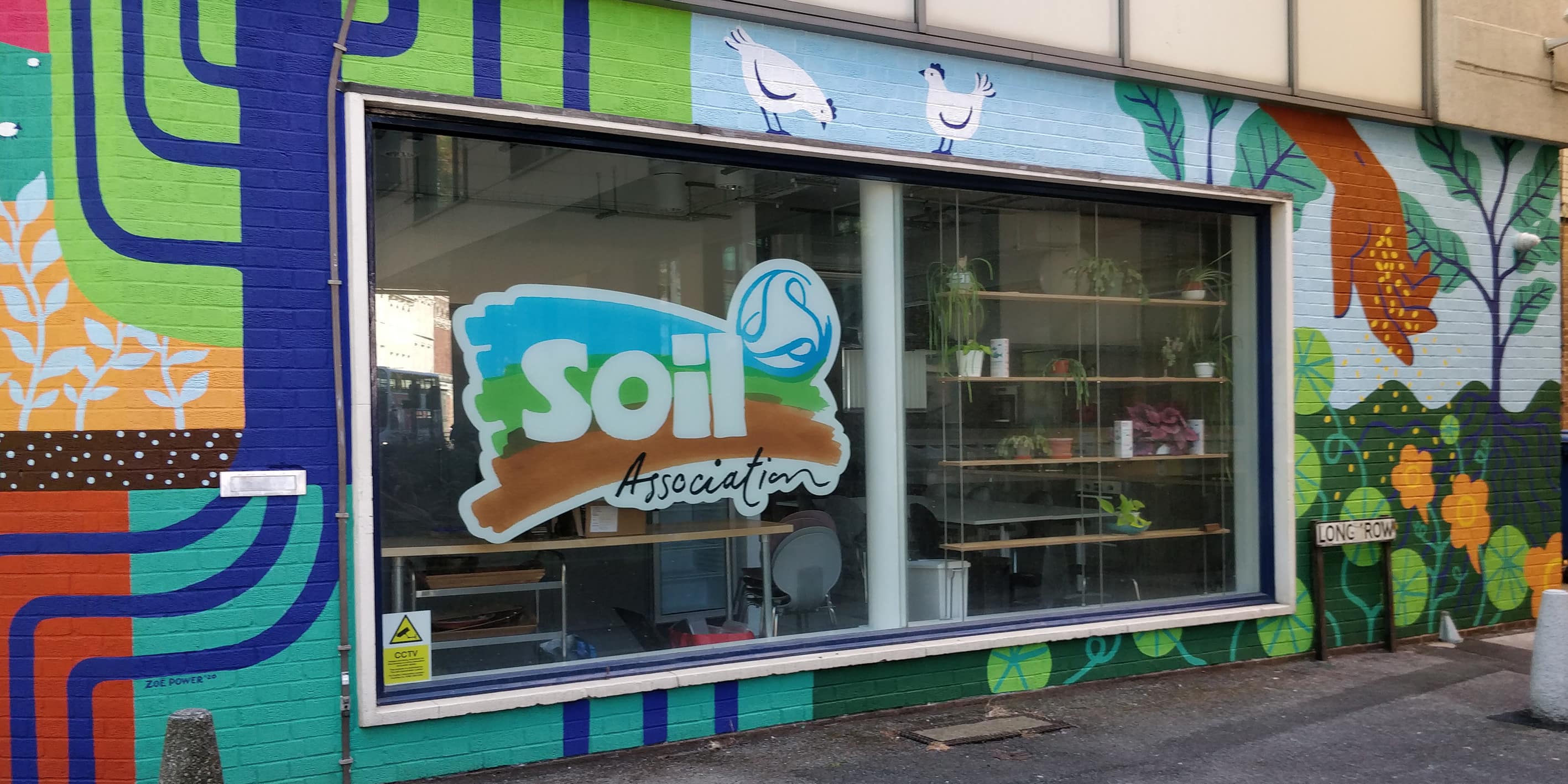 Lady Eve's legacy
In 1990, Lady Eve was granted an OBE for her work with the Soil Association. Even then though her work was seen as controversial by some people.
 In fact, one senior official tried to remove her name from the list entirely. She was quickly reinstated by an appeal to the Prime Minister's office. This appeal came from a junior agricultural minister called John Gummer. You might know him better as Lord Deben, the Chairman of the UK's independent Committee on Climate Change.
After a lifetime dedicated to pioneering sustainable farm practice, Lady Eve died just days after receiving her OBE. Shortly after, Margaret Thatcher announced that the government would offer grants to British Farmers looking to change to organic methods.
But Lady Eve's legacy doesn't end there. We're proud to uphold Lady Eve's values and her desire to see nature-friendly farming championed and campaigned for. Lady Eve's determination and her positive outlook in the face of dismissal and indifference define our organisation.
Learn more about our causes and campaigns

Our causes and campaigns are still inspired by Lady Eve's life and work. Find out more about what we do, or what you can do to get involved.

Click Here