Christmas time means party time and if you're anything like us at Odylique, you'll take this as the perfect time to experiment with different Christmas makeup looks. If you're looking for ideas, we hope our festive makeup tutorial can prepare you for any upcoming event.
You can capture the season (and everyone's attention) at your Christmas party with a little shimmer and pop of colour. Look and feel good whilst treating your skin to all-natural, organic makeup listed in the tutorial below.
By using makeup that has been certified by the Soil Association, you are buying products that are organically certified, cruelty-free and entirely ethically produced. This means that you avoid ingredients like heavy metals, artificial fragrance and synthetic dyes. Instead, you can enjoy pure mineral colours and lots of nourishing organic botanical ingredients - a merry and organic Christmas for everyone involved!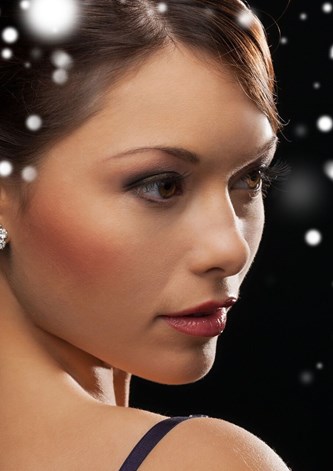 Now, let the tutorial commence…
1. Drinks are often flowing at Christmas, so before applying your makeup,prep the skin with a good, organic moisturiser to keep it hydrated.
Something like Odylique's Timeless Rose Moisturiser is light, creamy and absorbs into the skin quickly, making it a very suitable pre-makeup base.
2. Next, apply your favourite foundation. You can use a foundation brush for even application or your fingers for slightly more coverage (but make sure they are clean)!
3. If you have any blemishes or under eye circles that you'd rather not feature, apply an organic concealer. Remember to gently pat it into the skin with your fingertips and blend evenly.
4. To flawlessly sculpt and subtly highlight, use mineral concealer in a shade lighter than your skin-tone. Dot the product down the centre of the nose, chin, just above the brows and on the highest points of your cheekbones. You can also add a touch of light concealer or highlighter to the cupid's bow, which will help achieve a fuller looking pout - perfect for those mistletoe moments!
5. Framing your eyes with black eyeliner adds a little more edge to the look. On the top lash line, carefully draw the pencil along as close to your lashes as you can, until you reach the opposite corner.
For more of a statement, wing your eyeliner out beyond the eye – you might want to perfect the technique before trying this for a party though - it can be quite hard to master!
6. As for your lashes, we recommend using black mascara. A tip for effective mascara application is to take a mirror and angle it just under your face in a way that reflects the full length of your eyelashes. Then, looking down into the mirror, wiggle the mascara brush up through the lashes to encourage an even and lengthening effect.
7. Finally, what would a festive look be without a delicious red lip? Try an organic lipstick. We suggest our lipsticks in the shades Raspberry Coulis (for a more subtle red sheen) or Cherry Tart, which is the truest shade of red you can find without the use of synthetic colour or carmine!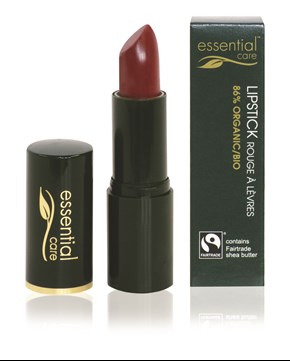 And voila! You're now party-ready and can enjoy the season in style. One of the best parts about our makeup look (other than looking gorgeous) is that when you get complimented, you can say that it's all-natural!