How I develop GREATsoils and cut costs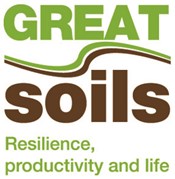 "Anecdotal evidence shows that cultivation costs are lower following cover crops due to more workable soils." Phillip Hubbert, who is taking part in the AHDB funded GREATsoils project,talks about the benefits of cover crops.

My interest in soil health has come via a measured approach over several years. I want to improve crop yields, and low organic matter is normal in our soils (2.5%). Mechanical cultivation technics are detrimental to soil structure, developing improved nutrient management and increased climate volatility all point to improving soil health being part of the solution.
The GREATsoils field trial that we are doing is looking at the impact of short term green manures in an intensive salad rotation. We hope to learn how we can improve soil micro biology and what effect this has on crop quality (specifically shelf life). Though it is too early to comment on the trial, our own experiences are showing that the soils ability to cope with high rainfall events is much improved over areas preceded with cover crops.
Though the trials with this programme are only just starting, our own field scale trials over the past four years have only ever been positive. The key measure so far has been testing for dry matter delivery of various green cover crop types. We also test the available nutrients made available to subsequent crops. We have already gone far beyond just thinking about making changes, and now have a full programme of cover crop used in front of all our salad crops.
From a business point of view we are finding that flexibility in our planting programme and the ability to work around poor weather is much improved with cover crops in the rotation. With salad crops the need for continuity week in week out is critical for our business. Anecdotal evidence also shows that cultivation costs are lower following cover crops due to more workable soils. We have seen reduced fuel cost and in some cases fewer passes with cultivation equipment.
Our experience to date shows that cover crops are the key to developing great soils.
They should not be classed as an easy catch crop but as a crop in their own right. Managed well they deliver.
Growing Resilient Efficient and Thriving GREATsoils is being delivered in partnership by the Soil Association, Organic Research Centre and Earthcare Technical Ltd. The project is part of the GREATsoils programme funded by AHDB.