What is the standards review?
We're updating all of our organic standards to make them as straightforward, practical and transparent as possible. We want our standards to have the maximum impact with the minimum hassle for licensees.
Our new standards aim to be clearer and more practical for farmers and food businesses to follow. They will be focus on what needs to be achieved, with detail on how to achieve it moved into guidance. Our new standards document will clearly show which standards are required under EU law and which are Soil Association higher standards.
We will be launching a public consultation on our farming and growing standards in mid October. This will include some questions for processors about how our higher standards are applied throughout the supply chain.
Why are you running a standards consultation?
This is your chance to have your say – we want to hear what you think about our proposals for the changes to our standards. It's best practice to consult on standards changes, to make sure they are achievable and will deliver the very best for animal welfare and consumer confidence.
Why are you proposing to make changes to the farming and growing standards?
The aim of these changes is to make our updated standards clearer and more practical for farmers and food businesses to follow, so they have a bigger impact on the ground.
The standards will also be more transparent to the public. A clearer understanding of the beneficial impacts of organic production, and what our higher standards achieve, will enable us and others to talk more compellingly than ever about these benefits, building confidence, trust and interest in organic.
This is the first time we have reviewed all of our standards for ten years. We want to give farmers and growers more freedom to develop new and better ways to meet the requirements. The standards will only say what is required, not how to achieve it – which will be moved into guidance.
You may remember that we ran a public consultation on our food and drink processing standards earlier this year. The findings are being reviewed and the new processing standards will be launched in 2017.
Can you give us an example of the proposals in this consultation?
Our standards for organic growers currently require at least three seasons between growing brassicas, alliums or potatoes on the same piece of land. Although this is good practice, the aim of this requirement is to prevent disease. We know that some growers are able to keep their crops disease-free using organic methods without following such a strict rotation. Instead we are proposing to revert to the EU organic regulation which simply requires that producers rely on organic methods to prevent disease according to what is suitable for their farm and system.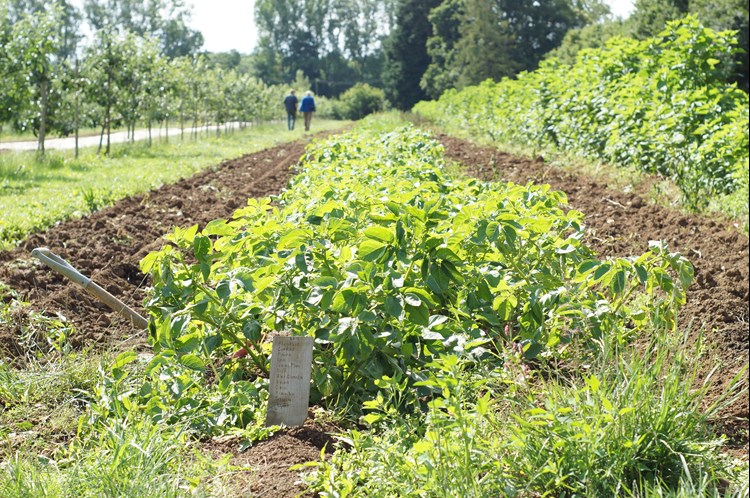 Is this connected with the review of the EU organic regulation?
The EU sets the organic regulation which all organic producers must meet. Producers certified by the Soil Association also meet higher standards in key areas which our expert committees think is necessary.
The speed of the EU organic regulation revision has always been uncertain, so we decided not to wait for it to conclude before reviewing our own standards. The EU regulation is still being reviewed so at the moment we don't know when the new EU standards will be published. The new Soil Association standards will be published in 2017, with a suitable grace period for licensees to adapt if needed.
The good news is that our new organic standards will make clear whether something is required by EU law or is a higher requirement for Soil Association organic producers. Where businesses licensed to our standards need to go further than the law, we are clearly explaining why this is important and what difference that makes to our environment, the welfare of animals, or the integrity of organic produce. All of our higher standards will be accompanied by clear rationale to explain their purpose and impact.
What about the farming standards?
We are proposing that our standards will continue to deliver the highest level of animal welfare possible. This includes ensuring that all animals live a truly free-range life and have access to pasture. We want to ensure all animals are provided with resources that satisfy their species-specific behavioural and welfare needs, for example giving poultry access to aerial perches and a large range which provides cover and protection. Practices that are detrimental to animal welfare, such as tail docking, castrating and ringing of pigs and beak trimming of poultry will continue to be prohibited. For practices such as tail docking of sheep, which can be necessary for their health and welfare, we will be exploring whether any commercially viable pain relief products are available and whether these are practical and appropriate to use.
Is this connected to the poultry standards review which took place in 2012?
The poultry standards review process demonstrated some areas where our organic farming standards could be more focused and practical. Responses from the 2012 consultation have helped shape some of the proposed changes to our standards. Some of the challenges raised in the poultry review were relevant to all organic farmers, so
were better addressed as part of this wider standards review.
How can I get involved in this consultation?
If you'd like to receive an email when the consultation launches this summer, send an email to consultation@soilassociation.org Otherwise, look out for updates on our website, Twitter, Certification Updates and Organic Farming news.