Arganics International Rural Women's Day
At the core of Arganic are values and tradition. Nowadays it's easy to get carried away in the transience of modern day living, forgetting that the root of life and beauty has always, and will always be nature. That's why we've dedicated our time to sourcing the highest grade of argan oil: an ancient and rare ingredient which is an ancient-old secret, used by Moroccans for centuries to dramatically improve the quality of their skin, hair and health.
Arganic is now the UK's most trusted supplier of argan oil. We pride ourselves on purity, traceability and community, having received numerous accolades and press for the quality of our oil and the ethical way in which we operate. We are proud of our Soil Association certification and believe in all that organic stands for, particularly knowing the full life-line of each ingredient as well as benefiting the health of soil, plant, animal and human as one and indivisible force through production.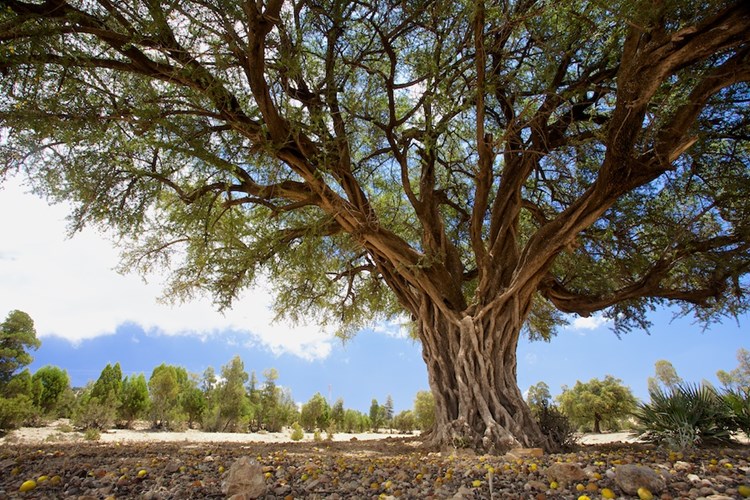 Before it all began
The founder, Dana, left her career at Goldman Sachs to pursue something she truly believed in. She spent over two years researching Argan oil on a quest to supply the best in the world. Her in-depth research included visiting over a dozen argan farms to to learning the language in order to communicate with the locals, as well as analysing the scientifically based health benefits of this ancient ingredient.
Arganic has now been going strong for 5 years and from our London base in the heart of Shoreitch, our small, passionate team dedicate their time to supplying the highest quality argan oil to the world.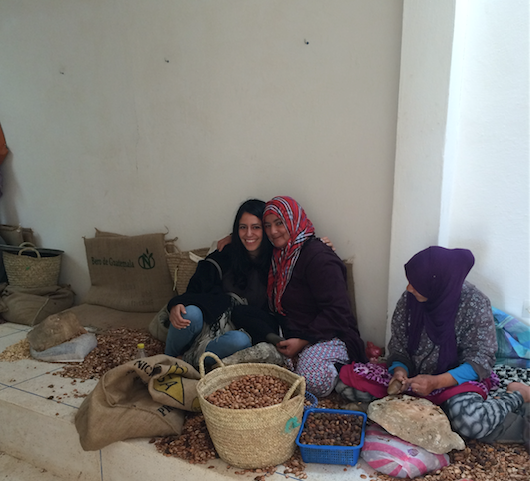 Soil Association Certification
We are immensely proud of our Soil Association certification, setting ourselves apart from others in the industry as we work exclusively and directly with our partner farm in Morocco, and are therefore the only UK brand to label our producer on the bottle – a stamp of quality and traceability.
Not only are we single origin, but fully traceable. This means we are able to tell you the full life-line of each bottle of argan oil, going as far as to trace each one back to the exact tree from which it came from, all of which are also UNESCO protected. Soil Association certification helps to differentiate quality as unfortunately there is a lot of compromise in the oil industry, giving you peace of mind in knowing the full story.
The Berber Woman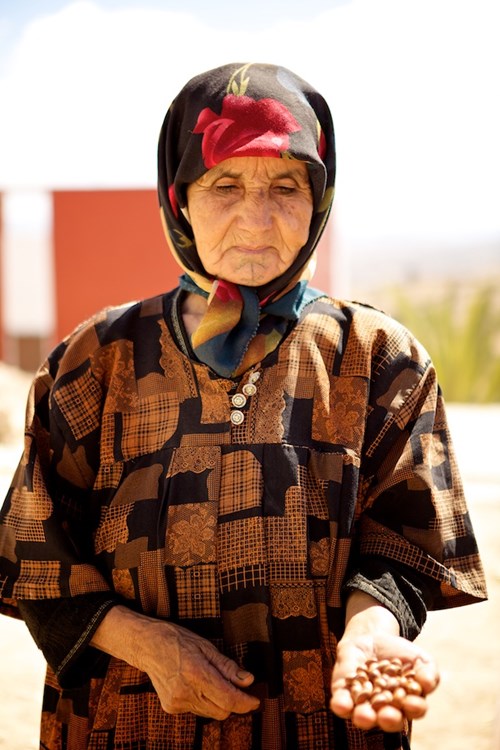 We work with over 600 Berber women whose traditional skill in hand-producing argan oil is unrivalled. It takes 30 kilos of fruit and 15 hours of hand work to produce one litre of oil, and unlike most other farms, we allow them to choose their own working hours and ensure that they are paid fairly and directly for their time (we don't like middle men!).
We also provide a free creche and classroom for their children to be in education whilst their mother's work, and make it our mission to improve their traditional working conditions, ensuring their work space is airy and cool (unlike working in the hot sun which is common practice in the industry) and we even go as far to build a raised platform for the women to work on so that they are at the eye-level of passers-by. As our founder learnt the local language and regularly visits the farm, it has made it possible to communicate with the Berber women and hear their feedback.
This International Rural Women's Day, we are proud to be celebrating all the 600+ Berber women we work with, and would like to take it as an opportunity to commemorate them for all their hard work, the majority of which is done by hand. We are constantly striving to improve the lives of everyone and everything involved in the production and distribution of this ancient and rare ingredient, and The Soil Association certification is an amazing place to start. #LookForTheLogo