Guest post by Suzi Shingler, Campaign Manager for Alliance to Save our Antibiotics

In 2017, international organisations looked intently at the global issue of antimicrobial resistance and the contributing role of livestock farming. The European Food Safety Authority and the European Medicines Agency produced their first-ever report on the  animal-husbandry measures that were needed to reduce antibiotic use, and one of its conclusions was that some forms of intensive farming that are heavily reliant on antibiotics may prove unsustainable in the long term. The European agencies said that farming systems with heavy antibiotic use, that are unable to reduce their use, should be critically reviewed and possibly phased out. Strong words, and good to hear from organisations at this level.
The United Nations, meanwhile, published a new report highlighting the environmental spread of resistance and the impacts this has on human health. Because 70% of antibiotics used worldwide are used in farming, the report authors said there were implications for how antibiotics were being used in livestock. This isn't exactly new news but good to have it again reconfirmed by the UN.
The Use of Antibiotics on UK Farms has Fallen
Fortunately, in the UK, for the second year in a row, the use of antibiotics on UK farms has fallen. This is good news, and is one of the things for which the Alliance to Save our Antibiotics has long campaigned. New antibiotic-use collection initiatives in pigs and dairy cows, to add to the existing one in poultry, are starting to paint a more accurate picture of what quantities of antibiotics are being used in each species. The largest cuts in use in 2016 were in the poultry industry (37%) and the pig industry (34%). British farmers have done well to achieve these reductions, and from a public-health perspective, we should be pleased that the agriculture sector is taking its role as a contributor to antimicrobial resistance much more seriously.
Farmers, vets and retailers are however still acutely aware that the job is far from finished. Overall use remains much too high, particularly in pigs where use per animal is four times higher than in Denmark and the Netherlands, and over 10 times higher than in Sweden. The reasons for continuing overuse are myriad, but the intensive conditions in which many pigs and poultry are kept is a major contributor to the problem.
Also new in 2017 was the introduction of species-specific reduction targets. The government tasked industry to set their own targets, and expert groups were convened by the industry body RUMA (Responsible Use of Medicines in Agriculture). The targets were published in October 2017, and it is hoped they will encourage each species sector to do more to address their specific issues. There is variation across the sectors in levels of use, as well as quality/reach of data showing levels of use. Cattle and sheep for example are relatively low users of antibiotics in the UK, in contrast to pigs where there is still considerable room for improvement.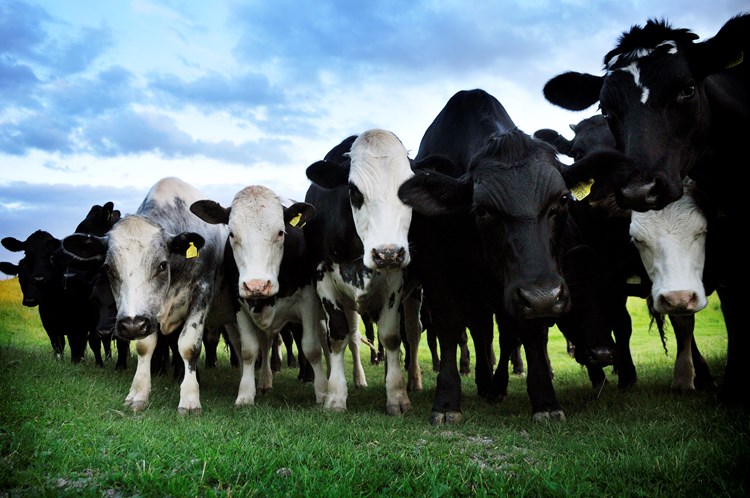 Antibiotic Labelling Debate
This year we have seen the debate about "antibiotic free" labelling crop up frequently. It seems the consensus of the retailers and the meat industry bodies is that this sort of labelling would be counterproductive. In order to achieve 100% antibiotic free production, there is a risk of genuinely sick animals not being treated, or animals that have been treated just being sold through a different supply chain. It remains to be seen however how many producers will still be keen to go down this route in 2018. Perhaps better labelling that indicates higher welfare might do this job more efficiently.
Phasing Out Zinc Oxide
This year attention has also turned to the use of other antimicrobials, especially those which aren't classed as antibiotics. The UK is on a 5-year countdown to phasing out the use of zinc oxide in pig production, due to the fact that ZO is an environmental pollutant. There is also a significant correlation between the resistance to metals and the resistance to antibiotics, so the use of zinc in pig feed can select for antibiotic-resistant bacteria, like MRSA or some E. coli.  The decision to end the use of zinc at full therapeutic doses in pig production has been driven by the EU, and it is widely understood that post-Brexit the UK will also be abiding by the EU ban. In the UK up to 90% of weaner pigs are given zinc to control post-weaning diarrhoea. The pig industry is already warning that it may increase its antibiotic use again if zinc is banned in 2022. This is an example of where the focus has been on what product antimicrobials can be replaced with, rather than focussing on taking away the need to routinely use medicated inputs at all. I hope that during the continued discussions around the phasing out of zinc oxide over the next few years, the solutions will be to found by focusing on improving piglet health by not weaning too early.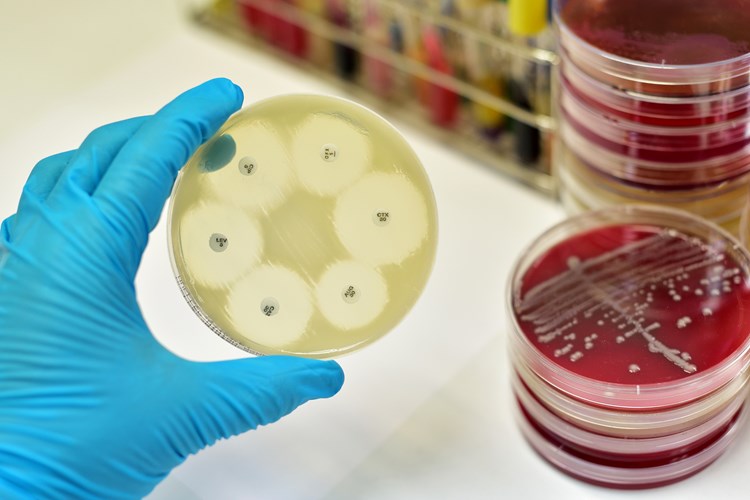 Supermarkets and their Supply Chains
Supermarkets have been in focus this year, as not all are doing as much as they should be to ensure antibiotics are being used properly in their supply chains. Earlier this year we had a look at the publicly available antibiotic policies of 9 of the UK's largest supermarkets. We found that some policies were very thorough and went in to a good level of detail regarding what was required of their suppliers. Others were at the opposite end of the scale. We'll be repeating our assessment next year and we, and the public, will be interested to know whether the non-engaged businesses will have improved.
Here's to a Progressive 2018!
It has been an encouraging year for the campaign, as we can see that policy makers at the highest levels are putting pressure on farming, and farmers are responding. Our focus on the need to improve animal health and husbandry is also gaining attention, even from industry. We published a report in November which shows our latest thinking and areas where we can reduce our reliance on antibiotics further. We hope for 2018 to engage more with farmers, industry groups, retailers and consumers about the type of livestock sector the UK wants to have as we push forward into the post-Brexit world. Here's to a progressive 2018!