What is a day in the life of a Soil Association farming and land use specialist like? David Michie, Soil Association Scotland's Head of Farming and Land Use gives us an insight into life outside of the office, spending a busy day on farm in Aberdeenshire recently.
With so much happening in agriculture, socially, economically and politically at the moment, it can be difficult to get back into the practical farming mindset. I was heading to Aberdeenshire to hold one of our green manures field labs, so I took the opportunity to catch up on many things happening in the area, and to get my hands dirty, back on to the farm.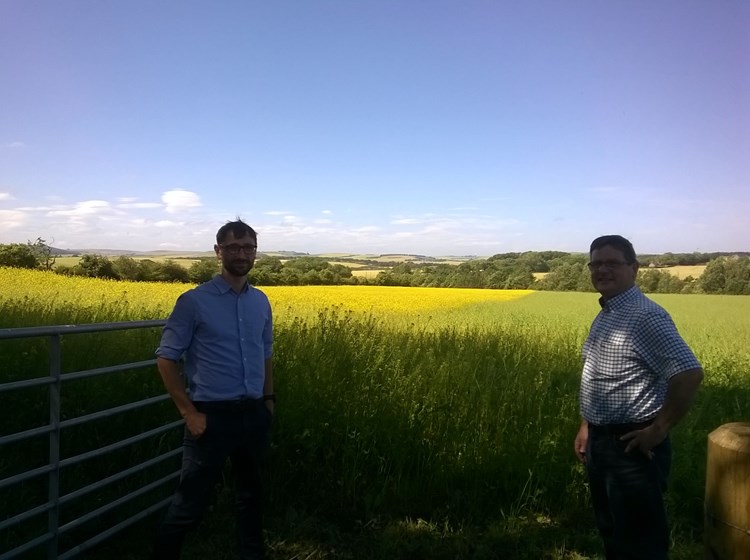 I spent the morning visiting insect traps at Lochend of Barra farm – there were three types of traps all over the farm measuring three different things.
Pollinators – the useful and vitally important insects that pollinate plants that help feed the world!
Beneficial insects – that eat the insect pests that can reduce crop yield.
Ground insects – beetles and other insects on the ground that are also a vital part of a farm's ecology.
These measurements will give us a benchmark insect population. Next year we'll plant some attractive plants that insects like in the margins of the fields, and we'll see if we get any increase in useful insects as a result.
Then it was over to Mains of Blackton farm, near Turriff where farmer Gavin Elrick and I gave an interview with BBC Radio Scotland about our green manures field labs. It was great to talk about the good work we're doing, and tell everyone about our findings from our field lab in Lanarkshire, you can listen to the interview here, our interview starts at around the 36 minute mark.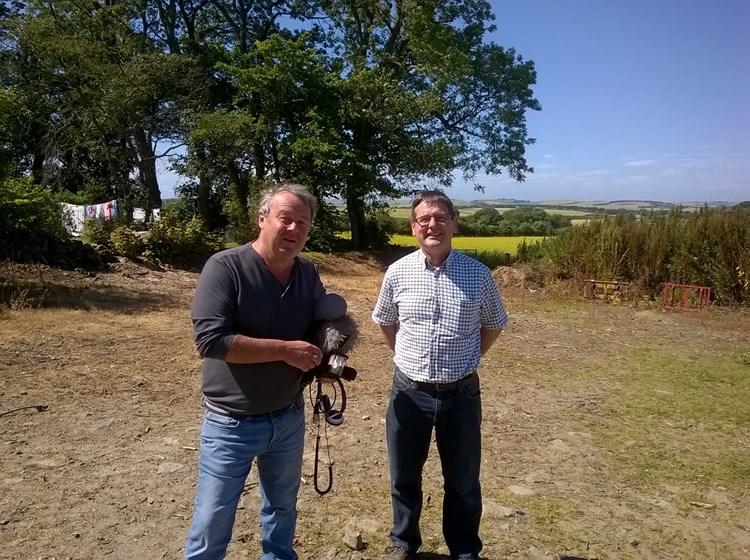 The afternoon was spent hosting our green manures field lab meeting at Mains of Blackton – we got to see six different types of green manures that Gavin was trying out. He wants to see which makes the biggest improvement to his soil. I could certainly see an improvement in the amount of wildlife – there were Martens swooping all around the crops, eating all the additional insects buzzing about the flowers in the green manure mixes.
Finally, I spent the early evening attending a research update at SRUC's Craibstone campus. This was about the work that's going on in their long-term rotational trials – one of which has been running since 1922, and the other since 1961! These trials look at how soil management affects crops and the soils they grow in – with one trial looking at soil pH, and the other looking at different types of nutrients. These really long-term experiments build up a very good evidence base for farmers to base soil management decisions around.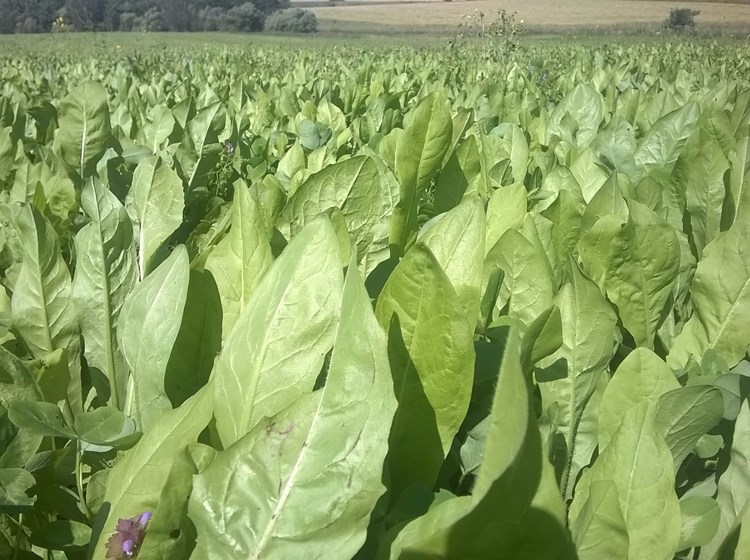 It was a busy day, but a rewarding one and a good opportunity to get back on the ground. If you'd like to know more about our monitor farms, field labs, events or other farming work, please do get in touch.