What can we expect from the new Conservative government on the future of agricultural policy?
When the general election was called, the Soil Association set out eight priorities for food and farming policy, and called on all parties to adopt these recommendations. Now, we'll be making the case for these priorities to taken forward by the new Government. 
With the results confirmed and announcements on key ministerial positions expected soon, we take a look at five of the farming commitments in the Conservative manifesto.
One of the most controversial proposals was the plan to scrap free school meals. The Soil Association is resolutely opposed to such a move, which would be bad news for children, parents, jobs, public health and farmers alike.  We'll be doing everything we can to persuade Ministers to change their minds.  Read more about that in a separate article here.
Food and farming vision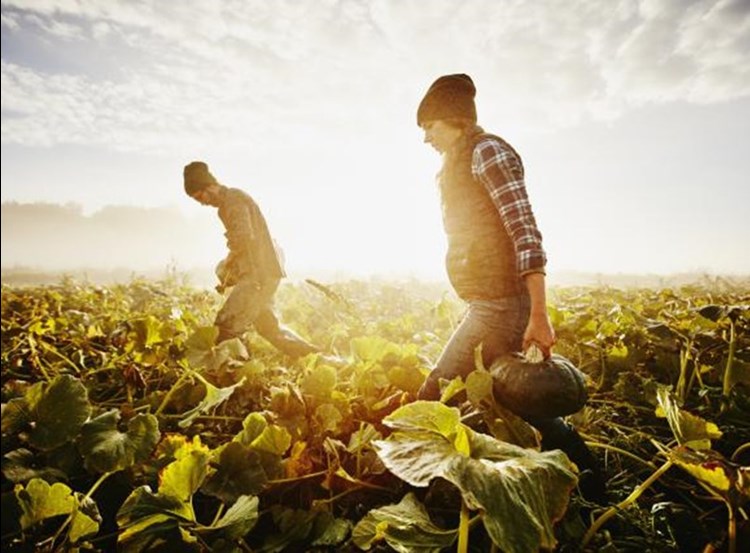 The Conservative manifesto states that: "We have huge ambitions for our farming industry: we are determined to grow more, sell more and export more great British food".
Whilst the headlines are all about quantity, the quality of food and the impacts of agricultural systems on wider issues such as public health, environmental protection, and animal welfare matter just as much. 
What we need much more of, is a focus on transforming farming and land use at the scale and pace required to meet multiple challenges - from tackling climate change and halting and reversing wildlife losses to supporting rural livelihoods and improving public health.  We need a holistic vision that farmers, environmentalists, medical professionals, and citizens can all get behind.
Farm animal welfare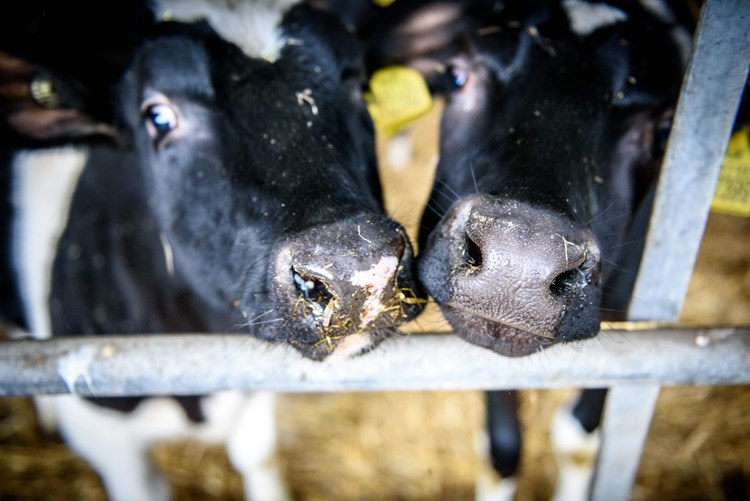 Whilst the Conservatives make a welcome promise to "continue to take action to improve animal welfare", one pledge notable by its absence from the manifesto was the 2015 commitment to ensuring high farm animal welfare standards are upheld in any future trade agreements. 
However, at the Greener UK hustings last month, DEFRA Minister Therese Coffey told a large audience that many previous pledges were still valid, even if they weren't anywhere to be found in the 2017 manifesto.  We need urgent confirmation that upholding high farm animal welfare standards in all future trade deals is among them. Farming Minister George Eustice has been outspoken about his commitment to high standards – but reassurance needs to come from the Department for International Trade as well as DEFRA.
Farm animal welfare must also be at the very heart of the UK's new domestic agricultural policy. We'll be pushing for high ambitions with policies and funding to match – read more here. As part of that, we'll be ramping up our Labelling Matters coalition campaign for mandatory method of production labels on all meat and dairy products, so shoppers can make fully-informed choices.
Farm payments - including organic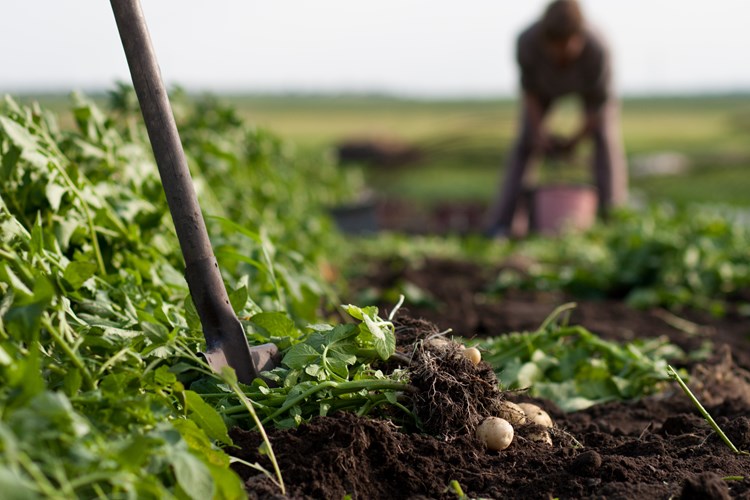 Current levels of farm payments are set to continue for the duration of this parliament i.e. until 2022.  This includes agri-environment schemes, such as organic conversion and maintenance payments.
As for after 2022, the coming weeks, months and years will be crucial to shaping what the manifesto calls: "new frameworks for supporting food production and stewardship of the countryside".
The Government has committed to "work with farmers, food producers and environmental experts across Britain and with the devolved administrations to devise a new agri-environment system" Organic farmers and growers need to have a strong voice, alongside others, as part of that.
We'll continue to work with the Government, parliamentarians, the wider organic sector, and partners such as Greener UK and Sustain to influence the overarching principles and practical details of future farm support schemes.  Read more about our specific proposals for organic here.
Soil protection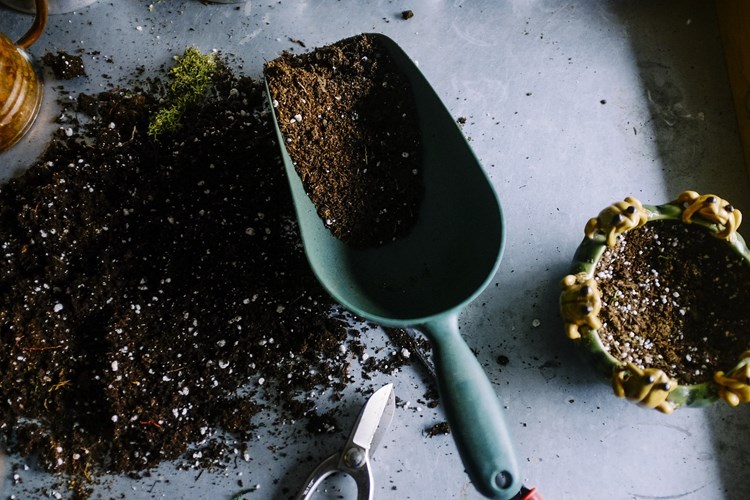 Soil gets two mentions in the Conservative manifesto. Firstly, there's a commitment to:  "help Natural England to expand their provision of technical expertise to farmers to deliver environmental improvements on a landscape scale, from enriching soil fertility to planting hedgerows and building dry stone walls."
It also states that the Government will: "deliver on our commitment to improve natural flood management, such as improving the quality of water courses to protect against soil erosion and damage to vulnerable habitats and communities."
This is welcome but we need more specific policies and actions to deliver on the UK's commitments to protecting soil health – read more about our proposals to save our soils here.
Climate change
In a puzzling omission, climate change is not among the "five giant challenges" set out in the introduction to the Conservative manifesto.  Overall, climate change doesn't feature very strongly, and the need to tackle greenhouse gas emissions from the food and farming sector gets no mention at all.
However, the manifesto contains a welcome commitment to "continue to take a lead in global action against climate change".  To deliver this commitment, Government must translate this into faster and deeper carbon cuts at local and national level – as well as acting on the international stage.
It means paying specific attention to agricultural emissions and the climate impact of the whole food and farming system, which is too often the elephant in the room. It means more increasing support for climate-friendly farming systems, such as organic and agroforestry. It means addressing issues such as food waste and dietary change. And it means designing all new trade agreements to be fully compatible with the Paris Climate Agreement.  Read more about our call for zero-carbon farming here.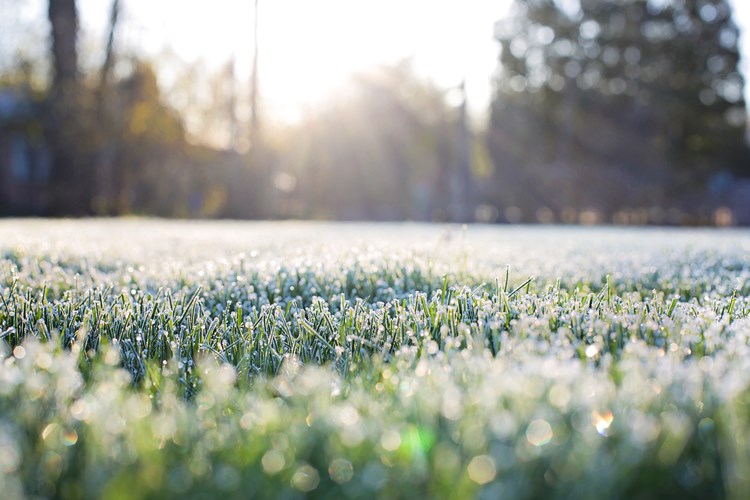 We're looking forward to working with the new Government on these issues to help secure a healthy, humane, environmentally and economically sustainable food and farming system.
In the meantime, you can read more about our post-CAP policy report here, our eight manifesto priorities here, and some thoughts on the so-called Great Repeal Bill which will be one of the first new pieces of legislation in the new parliament here.
We'd love to know what you think too, so if you have any feedback or suggestions, please do drop us a quick email.