Greenwich Kitchen's Entrepreneurs
If we want sustainable food to be the norm, we need to support sustainable food entrepreneurs right now. They're the ones who can turn organic and sustainable food into a way of life.
In 2010, The Greenwich Cooperative Development Agency developed Greenwich Kitchen, a centre offering free food business training to help new sustainable food entrepreneurs to get off the ground. So far, this initiative has incubated over 40 new food businesses to date, with more in the pipeline.
Giving sustainable businesses a helping hand
I spoke to Claire Pritchard of GCDA about the importance of actively supporting new businesses through the make-or-break early stages.
Claire was quick to highlight Greenwich Kitchen's three-pronged approach, combining free training, free use of the kitchens, and access to stalls at local markets. All of these resources are optional and flexible, and she is confident that this is secret to the initiative's success.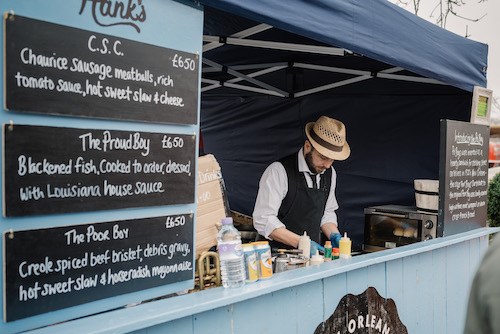 The next Jamie Oliver...?
She has countless examples of how the setup has worked for real businesses. The founders of street food stall Hank's Po' Boys started experimenting in the free kitchen on their days off from the office. They soon upgraded to a one-day food business training course, and from there, debuted their New Orleans flavours at Deptford Market. They now run full-time premises in Deptford, with stalls on the South Bank and West India Quay.
Emanuella Mansi of organic handmade pasta workshop Pastifico Mansi started out running her business alongside a part-time job, and it was Greenwich Kitchen's free business support, together with their monthly food court at Deptford Market, that allowed her to make the leap to full-time.
There seems to be a pattern – Greenwich Kitchen offers a flexible means for people to pursue their ambitions alongside other work, up until the point where they are in a position to take it further – at which point, Greenwich Kitchen can help make that happen. Far better than the usual, all-or-nothing approach.
Claire tells of how entrepreneur Christina Reynolds gave up her job to start her own food business, investing all her savings in a premises which she could not afford to keep. It was Greenwich Kitchen's free premises that provided the vital springboard needed to get her business off the ground, and Feast Food is now a highly successful events catering company employing a large team of people.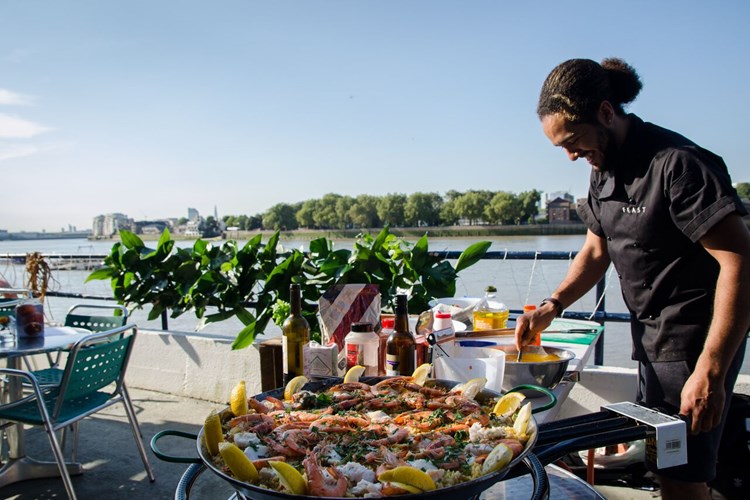 In fact, when I asked her which of their entrepreneurs had gone on to greater heights, she told me that there were too many to list.
The founder of Elvira's Secret Pantry started out attending the training and trialling her food at Deptford Market on her days off. Her gluten-free Italian baking is now stocked by major suppliers such as Selfridges and Planet Organic.
And these are just some of the first examples she could think of.
Greenwich Kitchen's excellent reputation now means that companies have started using them to procure caterers from their list of up-and-coming entrepreneurs. And the initiative is spreading across the city, with around 100 entrepreneurs using their resources across multiple sites, any of whom we could soon become the next Jamie Oliver...
Sustainable Food Cities is a multi-partner programme led by the Soil Association, Food Matters and Sustain and funded by the Esmee Fairbairn Foundation, which is supporting towns and cities across the UK to develop transformational healthy and sustainable food programmes.