Soil health is everything
"Soil health is everything to me as a farmer, tractors are easily replaced, but not the soil. The way I see it, in future generations as we farm we'll disturb the soil less and less."
Simon Gardner, Organics Manager at G's tells how he's addressing soil health in an intensive salad system.

Soils are the fundamental for all our growing. It's where the crop starts. It's the most important thing to have the structure right, the biology right. If we get that right we get great healthy plants.
At G's we produce 160,000 organic lettuces a week, that's 80% of the organic market. In the UK that means planting several times a week from February through to September. Here in Cambridgeshire we're also producing celery, beetroot and onions in rotation.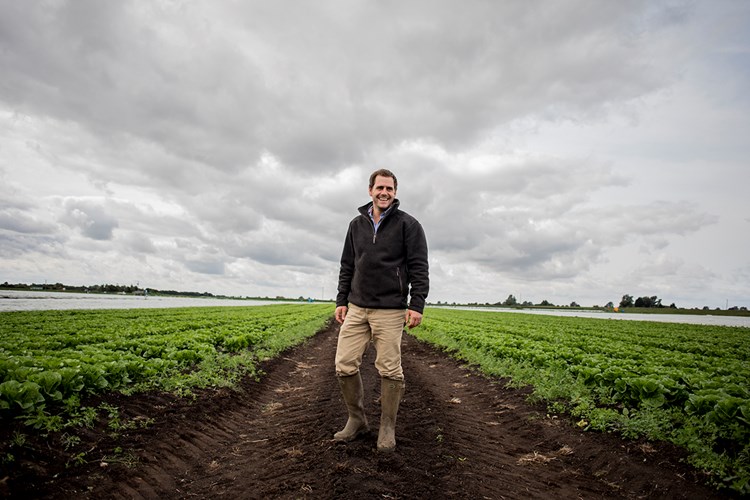 As Farm Manager a huge part of my time is spent observing and implementing best practice. Keeping soil healthy is really important for me and we're constantly trialing new methods to build soils.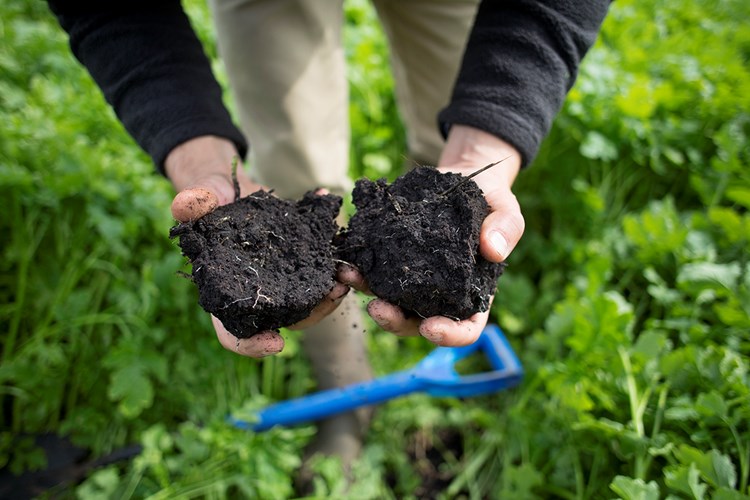 We recently started a low till system of growing. This isn't typically used much in organic and I asked myself why not? We've cut down from ploughing, and so disturbing the soil, three times a year, to ploughing just once for the main crop. For the cover crops we don't plough. We sow quickly with fast growing grasses so there's no time for weeds to establish. For the early fields we use mustard to help drain the soil more quickly.
Cover crops are essential for building soil health and structure. The cover crops really allow the microbes to establish and increase. Earthworms numbers have increased, and the soil is more trafficable, so when we go and plant our crops in the spring we've got a much healthier friable soil that's not wet and waterlogged, and we can cultivate and make it into a good healthy seedbed.
Using cover crops and only ploughing once a year has given us much better yields. We can see that the crops are much healthier from having the nutrition from the cover crops.  The use of a tractor on tracks (instead of wheels) and discs has also allowed us to reduce our fuel usage on the farm.
The use of organic manures such as composts and digestates have also been key for improving soil health, as these feed the biology in the soil helping the soil thrive.  These are generally applied before the establishment of the cover crop and incorporating with discs allows us to mix through the soil profile rather than ploughing and leaving in a layer at the bottom of the furrow.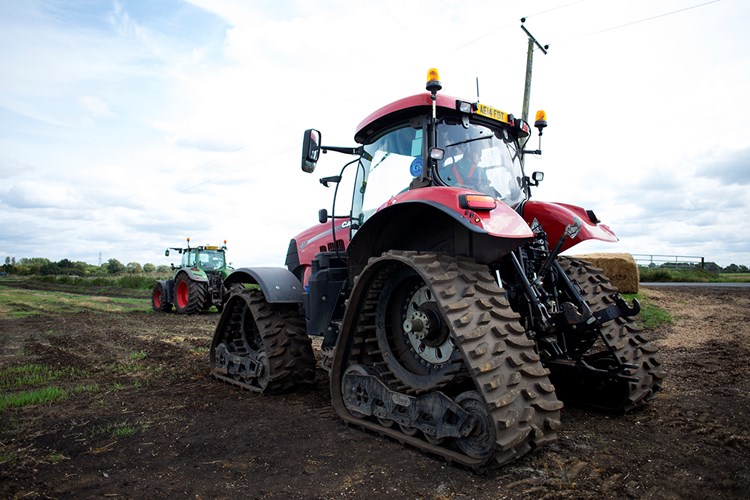 Soil health is everything to me as a farmer, tractors are easily replaced, but not the soil. The way I see it, in future generations as we farm we'll disturb the soil less and less.
The Growing Resilient Efficient and Thriving GREATsoils project 107b is being delivered in partnership by the Soil Association, Organic Research Centre and Earthcare Technical Ltd. The project is part of the GREATsoils programme funded by AHDB.